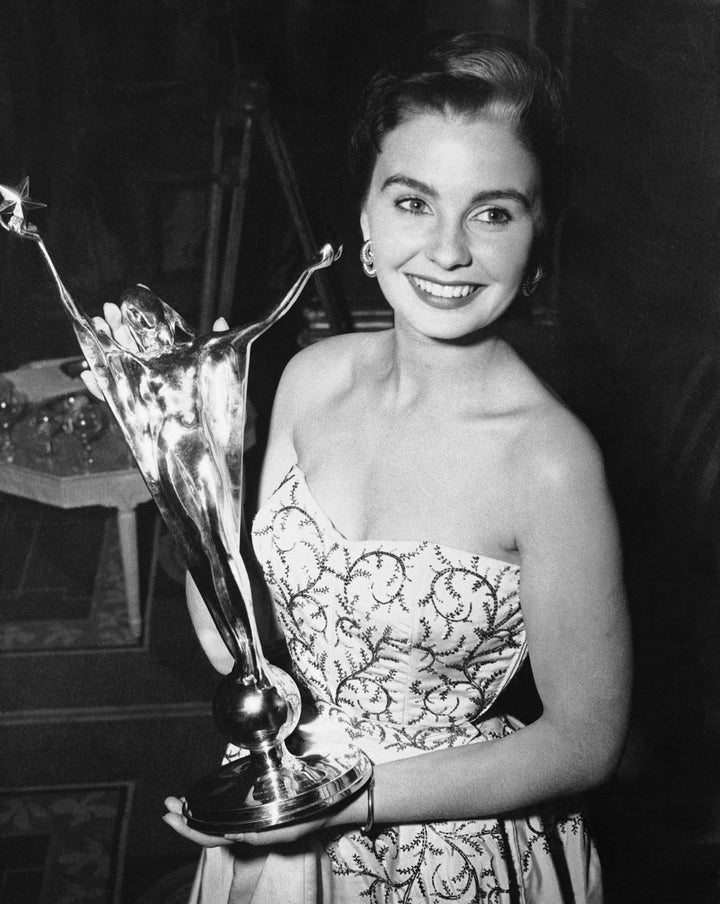 Remembering Jean Simmons, who died Friday of lung cancer at 80, the first thing I thought of is her performance in Angel Face. Opposite Robert Mitchum, Simmons played a femme fatale so fraught, she could be considered amongst the most challenging in all of noir. But to look at her you never would have expected it.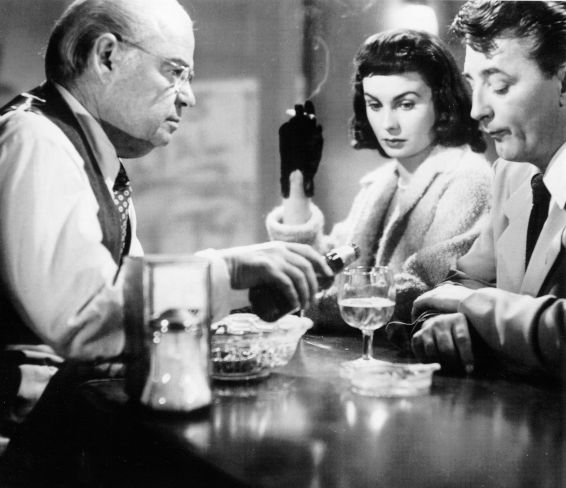 Until Angel Face, before she was bad, Jean Simmons was very, very good. One look at her pretty face in the late forties and it was easy to see why; she was cute as a button and plucky and English, with all the trappings of a proper, well-behaved girl. And when she was less well behaved - as she was as Estella in Lean's Great Expectations or Ophelia in Olivier's Hamlet - the young Simmons affected an attitude that suggested she knew her wrongnesses were wrong. "I know you'll think this naughty," she seemed to say, "but..." At her cleverest, she could have been Vivien Leigh's kid sister.
But in those days, no matter how piercing her glance, there was something morally wholesome in her face. Even as she aged, Simmons retained a girlish roundness to her cheeks and chin, a softness that might have kept her star grounded to Debbie Reynolds territory if it wasn't for Howard Hughes, who, ironically, she despised. In 1951, Hughes bought out Simmons's contract with the British-based J. Arthur Rank Organization, intending, despite her protestations, to wring out of his new possession every last day she owed him (there were eighteen). To make matters worse, Otto Preminger, the director Hughes assigned to the project, was every bit as Austrian as she was English. They clashed almost right away. And as if that wasn't uphill enough, she was to play Diane Tremayne - an unassumingly ladylike psychopathic killer - a part distressingly far from her established range. At least the psychopathic part was.
What Simmons didn't know, however, was that Diane, for all her cold-bloodedness, is actually, sort of, poignant. Sort of. Unlike the other bad girls of noir, Diane kills not for power or money, but for love - her father's love. She twists Mitchum's character into knots, yes, but it's not because she wants to see him go down. In fact, Diane defends him. At a crucial moment - like something out of Spartacus - she even speaks up on his behalf. That's the Simmons in the Tremayne.
Watching the movie again, I glimpsed, for the first time, the Tremayne in the Simmons. I was struck now by those shivery looks of calculated helplessness Mitchum shakes out of her, looks that remind the viewer that no matter what Mitchum's size, this one's going to be a fair fight. Between her cat-like beauty (her head down and eyes titled up) and his powerful grip, it's hard to say who is going to devour whom.
Though it seemed strange at the time, the casting of Jean Simmons in Angel Face, like every great feat of casting, now seems utterly obvious. Her nimble one-two punch, combining poignancy and intransigence, imbues the character with a paradox so mysterious, that to call her, simply, a femme fatale seems only to put a fence around her rabid strangeness. In Simmons's hands, she is both definitive and impossible to define. I don't know about you, but that's how I like my unassumingly ladylike psychopathic killers.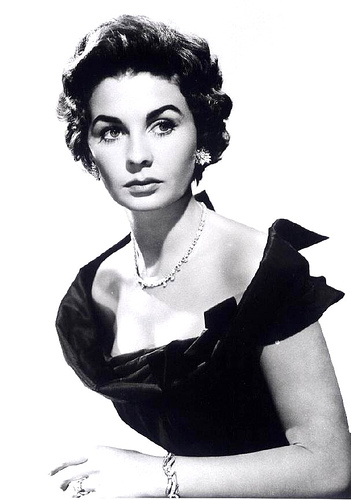 Jean Merilyn Simmons (January 31st, 1929 - January 22nd 2010)

REAL LIFE. REAL NEWS. REAL VOICES.
Help us tell more of the stories that matter from voices that too often remain unheard.