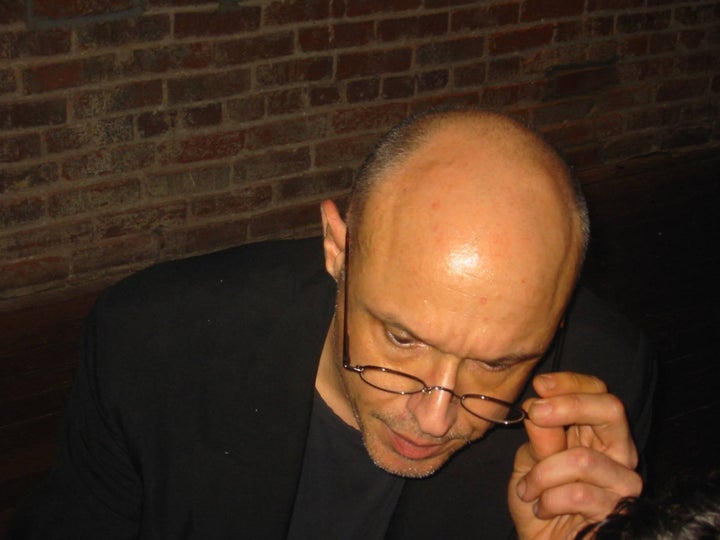 One of the great bon vivants in the history of the Los Angeles underground has died. Jim Fittipaldi, 59, was struck by a massive heart attack on Saturday, December 3, at his home in Florida. He had left Los Angeles about six years ago but the transformative changes to the semi-industrial neighborhood he left behind make it seem like it has been fifty years since his departure.
An artist with a touch at caricature so deft that he elevated the medium to high art, Fittipaldi's notoriety and legacy rests as the proprietor of Bedlam, a prominent underground club in what is now the Arts District in Downtown Los Angeles. In a universe of fly-by-night operations, Bedlam under Fittipaldi's direction lasted well over ten years in a few incarnations all within a few blocks of the Traction Avenue epicenter of the former warehouse district.
Bedlam was, first and foremost, a bar. That there was no liquor license and the party raged well past California's mandatory 2:00 AM last call were part of the attraction. Conversation was privileged over music, appealing to a clientele with personalities. Rotating art exhibits adorned the walls and for six years an offshoot Bedlam Gallery of Jim's in Los Feliz on Hillhurst served as a midpoint for Westsiders to be invited to the gallery's afterparty in what was then the still-scary then-empty warehouse district in Downtown Los Angeles, ridden of its first generation of trustafarian artists by the call home from mom and dad after the 1992 Rodney King riots.
As the nascent residential push in Downtown Los Angeles waned about then, Fittipaldi was one of a new generation of Downtown residents without the embossed Cal Arts degree... but overflowing with creative approaches to getting the rent paid. His solution, regularly-scheduled parties, inevitably with the theme of art, as the cavernous spaces that bore the Bedlam name always carried a who's who of who was left downtown when the deluge of the 1980s receded.
Bedlam proved that the ugly exteriors of the warehouse district were actually decent infrastructure and that the allure of an expertly-curated atmosphere would attract people from all walks of life. That Downtown Los Angeles now hosts dozens of nightclubs proves his prescient vision. But there was only one Bedlam and no nightspot carries the vibe that balanced quiet speakeasy and howling time like Bedlam. Of course, being illegal, the open presence of narcotics as well as smoking allowed inside brought out the sense in visitors that there was nowhere else to go, that the best spot had been found, that the only possible destination was home to bed or out to breakfast as the sun rose. An immaculate dresser, there was an assumed dress code emphasizing classy with Jim himself partial to nostalgic vintage wear. Nooks and crannies made for great make-out spots when the couches were occupied.
That he passed away on the same date as the Oakland Ghost Ship artist collective tragedy is an eerie coincidence. Bedlam, though a refuge from the sameness of L.A. nightlife for artists and seekers of all stripes, was no collective. There was never any doubt whose speakeasy it was, who curated the art, who pocketed the money, who showed you a good time, who opened his doors to outcast Los Angeles. There never seemed a single safety hazard there, what with one man taking full responsibility; perhaps a last lesson this inimitable impresario leaves us with as he departs for Happy Hour on a higher plane.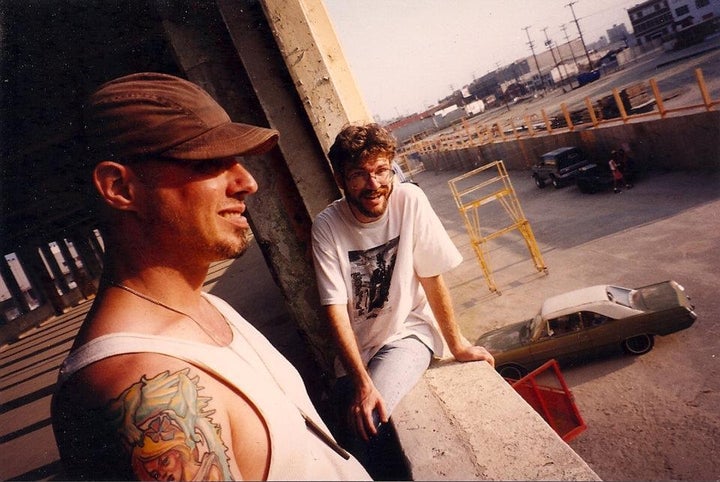 Calling all HuffPost superfans!
Sign up for membership to become a founding member and help shape HuffPost's next chapter