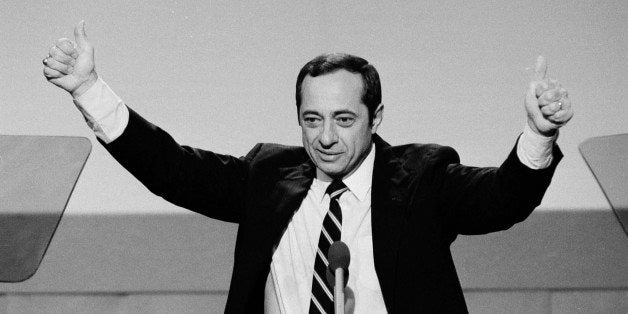 It was odd, but out of the blue, I found myself thinking about Mario Cuomo just days before his passing. I've known a lot of politicians in my career, and interviewed many of them. But none has had a stronger and more memorable impact on me than my time with Mario.
Back in 1988, I was the Executive Producer of a statewide television newsmagazine called BROADCAST: New York. Mostly, I was behind the scenes. But the one on-camera role that I performed was the quarterly interview with then Governor Cuomo. Our conversations on camera were topical, and engaged -- he never asked to see questions in advance, and sat for a 30-minute interview that we then cut down to six or seven minutes on air. He never ducked hard questions, never engaged in political double speak, and was always warm and engaging with all the members of the team. He genuinely liked people, and liked the young and somewhat unconventional news crew that was producing what was a the time a pretty edgy newsmagazine outside the the standard confines of local news.
In one of our more memorable conversations, I asked him how hard it must be to see all the issues in the State that he was responsible for, but couldn't always solve. I mentioned driving from New York City to Albany, and seeing burned-out cars by the side of the road near Harlem.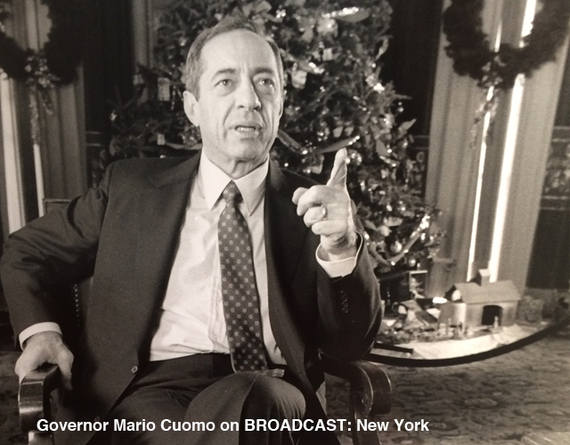 His answer was -- predictably -- not what you would expect from a politician. He explained that he was an avid reader of the Jesuit priest-philosopher-scientist Pierre Teilhard de Chardin, and as such had come to terms with the fact that you can only do the best work you are able, and believe that the world is moving toward a better place. It was hardly a political answer, and one I've remembered every day since.
As our conversations become more informal, he took to joking with me -- making fun of the tie I wore, or the nature of how we'd set up the cameras to get his good side. As the 1992 Presidential Campaign heated up -- he seemed to flirt with the idea of running. And, I remember being in Washington, D.C. the day that he announced, at a press conference with the helicopter fueled and ready to whisk him to New Hampshire to declare his candidacy, that he would not run. It was for me, the first profoundly disappointing moment in my young political life. After that day -- the question of why was a popular cocktail party conversation. But despite the rumors and the guesswork, it hardly mattered. He was a towering intellect, and a warm and genuine person. And he would have been a towering figure on the national stage.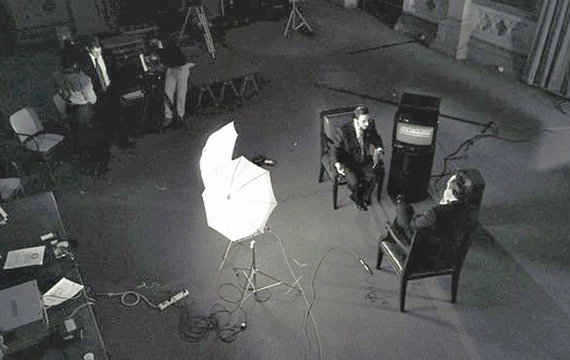 For the last number of years, he's taken himself out of the spotlight -- allowing his son to bring what is now very much a classic Cuomo cadence to New York political scene. That he died on the same day that Andrew was inaugurated for his second term is both poetic and at the same time painful. I remember our crew baking cookies with Matilda and talking about the importance of mentorship -- long before that concept had become a mainstream idea. They were an extraordinary political couple, and the magic of his intellect and his humanity will be missed.
Perhaps de Chardin said it best: "We are one, after all, you and I, together we suffer, together exist and forever will recreate each other."
Calling all HuffPost superfans!
Sign up for membership to become a founding member and help shape HuffPost's next chapter