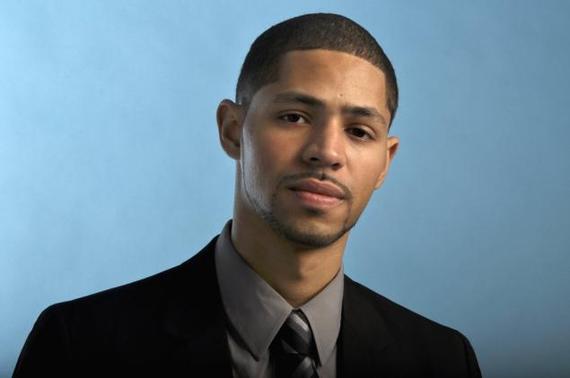 July 31 marked the 6-month anniversary that journalist Michael Feeney received his angel wings at 32-years-old.

Not a day goes by that I don't think about him. Whether it's an occasional text from someone saying they miss him, a Facebook mention or in my quiet moments. There are many people that miss him tremendously.
His transition made national news, trended on Facebook and celebrities even tweeted about it. President Obama sent a letter expressing his condolences to the family.
Michael, affectionately called Feeney or Feenz by his friends, was not only a phenomenal journalist but a great human being.
He mentored so many people that it would be difficult to count. To say the number reached into the hundreds wouldn't be an exaggeration.
Ask anyone in and outside of journalism who met Feeney and you will hear countless stories about the lasting impression he left upon them.
Whether you met Michael briefly or knew him personally, he inspired and made you feel that any goal or dream you had was attainable.
His mere presence alone was inspiration in itself.
He was the Immediate Past President of the New York Association of Black Journalists leading the organization from 2012-2016.
His leadership inspired me to become a member of the chapter. I would travel from Pennsylvania, a two-hour trip, to attend the meetings.
Only a true leader could inspire me to do this without second thought or hesitation. I'm still a member to this day under new president Julie Walker.
I encouraged Michael a few years ago to one day consider running for President of the national chapter. He said he wanted to build up the New York chapter first. He was dedicated.
I met Feeney back in 2010 via phone when I was assigned to interview him for the National Association of Black Journalists NABJ Journal about them honoring him with their Emerging Journalist of the Year Award. He was a reporter for the New York Daily News then.
The award was recently renamed the Michael J. Feeney Emerging Journalist of the Year Award in his honor.
I will always remember how he made time for me if I had a question. He never said I'm busy. He made each person he interacted with feel special and that they mattered.
It's also important to note that Michael loved his family, especially his mother Reba Willis. He also has a twin brother Anthony.
The last time I saw Michael was at our chapter meeting in September 2015. Mike, myself and our friend Olivia took a staged photo bomb. I would keep crashing the pic from behind until we got the perfect surprise element we desired.
Afterwards, he was desperately craving banana pudding (or something similar) and a small group of us took a short walk to Magnolia's. Unfortunately, they were close to closing time and were sold out.
I must admit the look of disappointment on his face was hilarious. I asked him if their pudding tastes like home.
He said, "No, but it's close enough."
That was another thing about Mike, he always made you laugh.
This week is the National Association of Black Journalists and the National Association of Hispanic Journalists joint convention in Wash D.C. through Aug 7.
I will miss seeing Feeney's bright smile, tall figure and his distinct contagious laugh at the convention.
But I know he's here with us in spirit.
I know this blog post can't describe the full the impact that Feeney had upon myself and hundreds of others. My story is one of many. In all honesty I would need a book's worth of pages to describe how great Feeney was. He spent his life helping others.
Feeney, you were set to begin your dream job at CNN as an entertainment reporter when you left us.

I thank you for leaving a blueprint and legacy that we all can follow proudly on the importance of work ethic, setting goals, how to be a great journalist and more importantly how to be a great human being.
Your legacy will live on through the many lives you touched.
See Michael in action below.
Calling all HuffPost superfans!
Sign up for membership to become a founding member and help shape HuffPost's next chapter