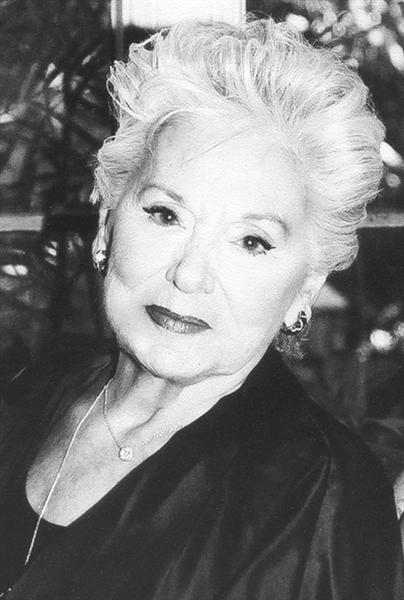 I have always believed our lives are like inimitable jigsaw puzzles: our family, friends, colleagues and even those who swiftly flit in and out of our story shape and color this collage of our life puzzle. When someone leaves they take their version of your shared memories and experiences with them. We are always recalling our selective version of our lives. We sometimes choose to actively or subconsciously alter or forget some occurrences; some are too painful, other moments embarrassing, or we simply forget. Therefore I often believe we are our truest versions when we are open to viewing ourselves through the eyes of others as well. Their views can be tainted by their personal templates, but it all provides perspective. I have sometimes thought what life would be like if we could glue the back of that jigsaw together and keep it intact forever, and then I shudder, aware of all that we need to let go to move forward, to constantly create ourselves in an ever changing world.
There is one irreplaceable puzzle piece -- our mothers. When we lose our mothers, the "heart piece" disappears. For some, that piece is central and ornate, for others it is complex or conflictual, but each of these relationships are character forming. For me, my mother's death one year ago, on September 29, left a gaping hole at the core of my life puzzle, blurring the edges of my emotional landscape. The last four years of my life greatly revolved around being an advocate and caregiver for my mother. Although I had thought I was preparing for her imminent passing, I knew I was never going to be ready. Mom used to tell others, "Barbara believes I can live forever." I would say, "Mom, I know that's not possible, but you can try!"

When you become a mother, your entire world shifts. Everything looks new and different. Even as a child and young woman I had already felt so attached to my mother, she had been my best friend, the woman I most admired, my confidante, my mentor, my wise and absolutely stunning mom. After I gave birth to my first son, I came to appreciate everything I knew about her from a different perspective. The echoes of her voice from the long hallways of my childhood memories still reverberate, "Wait until you are a mother, only then will you understand." And now that she is gone, I am only first coming to fully realize the magnitude of her impact on who I am, and my life choices.
My mother was my due north, my compass in all things, my greatest cheerleader, my partner in mischief, the champion of my dreams, knowing when to advise and when to remain silent. As my mentor, she understood when rules were to be respected and when they are to be broken. She gave me permission to soar and was the proverbial "wind beneath my wings."
Very early in my life my mother instilled in me a belief that I could be and do most anything I passionately pursued. Education, discipline and fearlessness were her indicators and as my compass and travel guide she navigated my early journey. She underscored the notion that it is fabulous to be an individual, to be different, to be your own creation! As the only daughter among three children, I was her "bohemian," fulfilling many of the dreams she once imagined for herself, circumvented by the early death of her mom when she was only four, and the controlling temperament of her stepmother. My determined mother still managed to blossom into a wise, warm and loving woman and exemplary mother. She carried her longing for her birth mother with her throughout her life, and I believe this laid the foundation for her deep need to be a protective force in my life. Mom inspired my transition from a creative but shy, quiet girl, into one who's become outspoken on many issues of the day.
Mom helped me understand that when we fail, it is only a temporary setback. She was resolute in her support, and even when she did not always understand me, she respected my right to make my own choices, and my own mistakes. She stood firm and I would find my way home. I knew even then I was a lucky child to have a strong and loving mother and I know now that every child deserves a due north.
Through life's joys and disappointments, the passing of some of my closest friends, my divorce, the raising of my sons and many business challenges, there was always Mom, laughing and crying with me, or simply just being there. When Mom started to falter, as the cancer took greater hold, the focus needed to shift. I was becoming due north for Mom. This is the most difficult transition in the life of a child and parent -- the realization that some of the roles need to change. Giving up control requires profound trust. We had created that, and still it was the "aha" moment in our lives.
For me, September 29 will never again be just another day, and this past Mother's Day was my first without my best friend. Her birthday in April was very difficult and surreal, even though I still created a festive cake, took photos and celebrated with my father, family and friends. I often reflect on having taken thousands of photographs through the years. I offer this advice: enjoy the moment and take photographs, there will never be enough. Capture your loved ones' voices and images on video if you can. I envy little, but I do wish we had moving images of our childhood with my parents and more photos, we have so few. Take the time to call and visit your parents. Mom often said, "When I leave it will be a long distance phone call!" She also told me she would always be here, sitting on my right shoulder whenever I needed her. Her lessons of life: the importance of integrity, honesty and loyalty are most certainly forever imprinted within me, a sage gift to pass on to my sons.
This August I escorted my second son to college, and I am coming to terms with the dual emotions of the feeling of a job well done and the oddness of the empty nester. My mom spoke of her joy as we, her three children, progressed in life, but I know she reminisced often about us as toddlers, as I am doing now with my sons. As I recall those precious moments, the little puzzle images that I have tried so hard to keep in focus, fade in and out. I gaze at my photos and close my eyes and imagine their musical laughter and do that now with my mother's memory as well. I imagine if I am blessed to witness the birth of a grandchild and watch him or her grow for a time, there will be more colorful puzzle pieces to add to our family landscape and I will understand my mom further, even then, in her profound absence. I wish she were here so that I could share with her the feeling that I am only first experiencing: two empty bedrooms and the weighty passage of time. I can only now fully understand her emotions, before I was merely a loving bystander when she would tell me of this poignant life transition.
There was a great deal of converging change in my life this year, as my mother was dying I needed to dismantle my design at my restaurant Spago through three long days and nights. I was frayed that I had to leave her bedside. Mom was worried about me, as I worried about her. Simultaneously I was making delicate life-end decisions for my mother. One month before her passing, I had reached another of my decade birthdays, which we gratefully shared, but as hard as my mother tried, she did not make it to my younger son's milestone 18th celebration only one month later.
This summer I was preparing my younger son to start his independent life chapter at college thousands of miles away. In retrospect, perhaps I was really preparing myself. It is because my mother was an original steel magnolia (albeit from New York) that I have made it through. She forged me well. It is also why so many of my friends are brave and capable -- they have memorable and resourceful mothers.
We all need to celebrate and honor our mothers, or the female role models in our lives more often, not just on Mother's Day or their birthdays. Some days I face due north for a moment and tap my right shoulder. Yes, I do feel her there, and say thanks for the gift and legacy of my mother in all the seasons of my life.
Barbara Lazaroff, ASID
Designer, restaurateur, philanthropist, "Flame of Life" TM dinnerware, co-author Wishes for a Mother's Heart, Hay House, Amazon Books.
Related