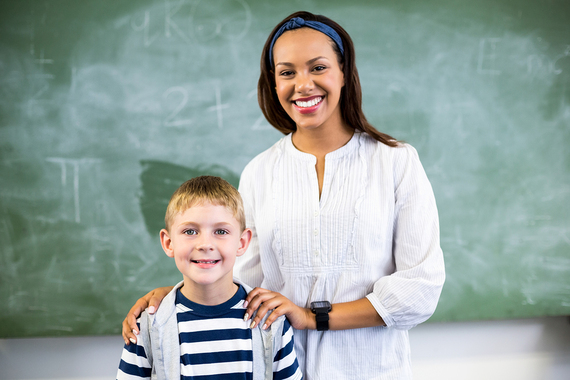 "The mediocre teacher tells. The good teacher explains. The superior teacher demonstrates. The great teacher inspires." - William Arthur Ward
The last time I saw Cathy Collins was at her house.
Her husband, Jack, met me at the front door, shook my hand and guided me through the house back to his wife. She was in their family room, resting in a large hospital bed. She had white hair, wore rimmed glasses and a bright smile. Cathy had joy in her voice as she welcomed me.
Before this visit it had been more than 20 years since we had visited. After learning she was diagnosed with cancer, and not responding to treatment, I wanted to see her, visit with her and thank her.
You see, two decades earlier the situations were reversed.
I was a scared, medicated, little kid recovering from burns in a hospital bed. I had bandages over my entire body, was connected to various machines, and was being prepared to go home. She was called in to tutor this nine-year-old boy who was in pain, could not focus, had no fingers, and didn't really like school in the first place!
She walked into my room, pulled back the curtain around my bed, stepped into my life, flashed that big smile, and changed everything.
Cathy didn't see bandages or scars, she didn't see disabilities or insurmountable odds. Instead this fine teacher saw a little boy, who needed more time to heal, required a lot of help, but had limitless potential beneath the surface.
After I came home from the hospital she tutored me so that I might catch up with my class. She then continued her efforts until I was physically well enough to return to school. She made learning fun, she made homework a joy, she made quizzes easy, and she made difficult days endurable. In other words, she was an awesome teacher.
So in her house that evening I sat down next to her, gave her a big hug and told her thank you. For believing in me when few others did, tutoring me when few others could, and loving me when I so desperately needed to know that everything would be alright.
I thanked her for dropping pebbles of encouragement, inspiration, knowledge, passion, and humor into my life. I thanked her for helping shape the man I became. I was now a college graduate, business owner, married to a wonderful woman, had a child, and absolutely loving life.
After I shared my gratitude, there was a long pause.
She wiped her eyes, smiled again and loudly proclaimed, "You graduated school?! There is a God and miracles happen!"
This woman exuded joy and humor when she worked with me as my teacher. This woman exuded that same joy, that same beautiful humor, until the end.
Cathy Collins also paints a clear road map for the rest of us to follow as we lead our children, our classes, our business and our lives forward. She exemplifies how a zest for life is contagious and can spark in others a yearning to grow, learn, serve and impact.
So thank you, Mrs. Collins. In the classroom that was my kitchen table as a kid, you shared, explained, demonstrated and inspired. And I remain grateful for your invaluable lessons on school and life.
Thanks, too, for showing me that regardless the subject we may teach, there is no finer foundation, no clearer lesson plan, and no more effective motivation than love.
Today is your day. Live Inspired.
As the school year begins, take a moment to celebrate the teachers who have most profoundly influenced you. In the comments, share your teacher's name and a few words about what made him or her so important to you. I waited 20 years to tell Cathy Collins. Can't wait to hear about yours today!
Related
Popular in the Community