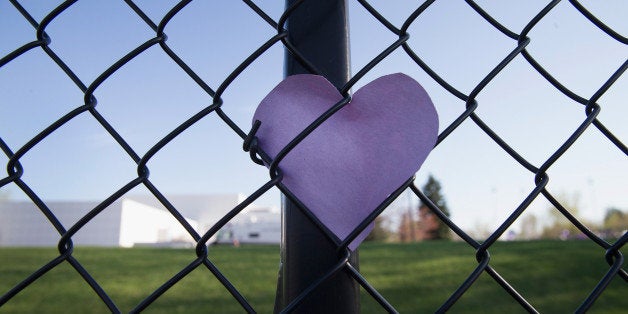 A little over 24 hours have gone by since I received the sad news that Prince (His Royal Purple Majesty) passed away. Although the shock and disbelief was instant, the lingering effect resembles that of an actual family member. I was a fan of his music and admired his talents, but I can't help think of the meaningful times that our career paths crossed and complimented each other dating all the way back to 1978.
Because of Prince, I met my long time friend and business associate, J. Sharp, in 1979 while I was working as a promoter rep for Taurus productions (Q. Perry). Jeff and Quinten were co-promoting a Prince/Time/Vanity 6 Show before Prince was selling out full fledged arenas (although you knew it was coming) and we were all there in support of his vision. Also, back in the late '80s one of my best female friends ever (K. Krattinger) was Prince's longtime personal assistant. I remember so clearly her taking me on my first tour of his fabulous Paisley Park facility in Minneapolis...WOW what a visionary! Later in 1992 / '93, our paths intersected again when I managed the GRAMMY winning hip-hop group Arrested Development. Their first smash was called "Tennessee" and although it wasn't easy (LOL!), that was the first time a Prince song was allowed to be sampled and released on a recording. Then there was the day that I discovered the talents of Anthony Hamilton at a GRAMMY brunch in New York City put on by my good friend and Prince's longtime attorney, L. Londell McMillan, and Prince was seated next to me. I was so moved seeing Anthony for the first time that I jumped to my feet at the end of his performance, then Prince joined me, and the rest of the crowd of artists and music industry insiders followed suit in giving Anthony a much deserved standing ovation.
Whether it was "Lil Red Corvette," "Purple Rain," "I will Die For U" or "1999," Prince's music and legacy will be embedded in our memories until there is no tomorrow. So, on this day, Friday, April 22nd, I personally and professionally salute "Prince Rogers Nelson" for being one of the greatest musicians / artists to have ever performed on a live stage.
I also want to take this opportunity to salute all of the music legends that my career has allowed me to touch. I give sincere thanks and praise to our Heavenly Father for bestowing such talent and greatness upon them and giving them the ability to influence generations to come, while gifting me with these precious relationships and experiences.
"Like in the skys above - stars are made to look up to - but also: eventually stars truly do belong in heaven."
Calling all HuffPost superfans!
Sign up for membership to become a founding member and help shape HuffPost's next chapter