In his lifetime Rothko created massive paintings of abstract yet tangible color fields. Although historically defined as an Abstract Expressionist, the painter resisted categorization and looked instead toward simple, primitive and transcendent understandings of art. In other words, Rothko's paintings featured fuzzy-edged blocks of color that swallowed the viewer whole. Mark Rothko,"Orange, Red, Yellow" (1961).
We've created a slideshow remembering Rothko's life and art, from inspirational quotes to SFMOMA's delectable treat "Rothko toast." How has Mark Rothko's work affected your life? Let us know in the comments.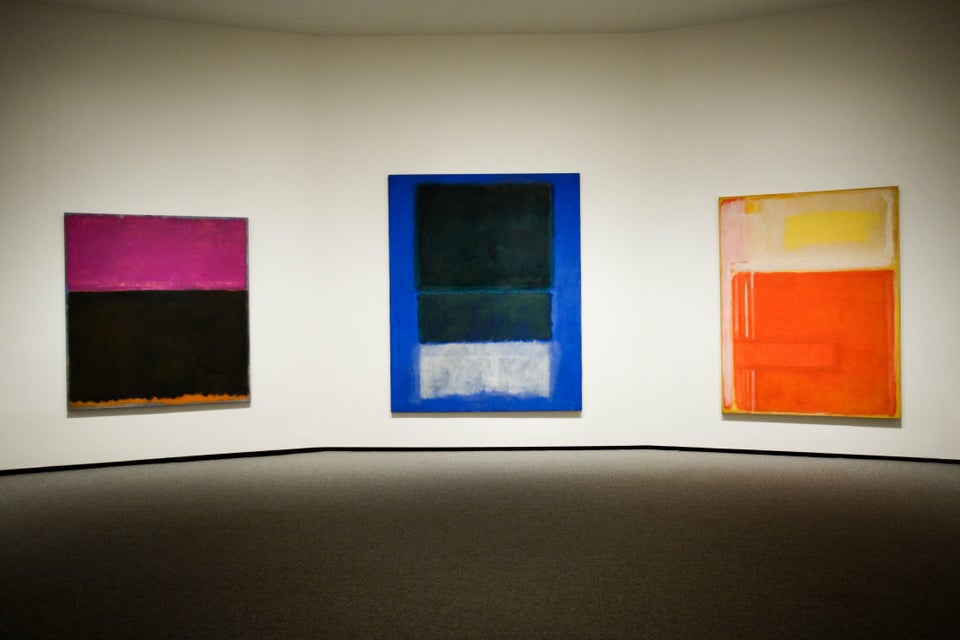 Remembering Rothko
Roz Chast Talks Art: The New Yorker cover artist explains her inner dialogue at museums: "If you saved up all of the pennies in your piggy bank (ha, ha, ha)…would it be the Manet over there? Or possibly that Hans Memling…But would it fit over the sofa?" (New Yorker)
Knoedler & Company Gallery In Hot Water... Again: "Now the shuttered gallery is being sued by an investor who says paintings from the same dealer are genuine and that Knoedler did not do enough to sell them." Fifth time is a charm, we hear? (New York Times)
Olympia Gets A Vacation: The sleepy courtesan is heading from the Musee D'Orsay to Venice, although the museum once decided "it would be better never to move it." (The Art Newspaper) Édouard Manet, "Olympia" (1863). Oil on canvas.

El Museo del Barrio Named In Gender Discrimination Claim: The former director claims she was told to lose weight and dress better at work. Of her dismissal she replied: "This is beyond belief. I was doing my duties from the moment I stepped in to the moment I left." (New York Times)
Related
Popular in the Community