MY MUSIC PRESENTS CLOSE TO YOU: REMEMBERING THE CARPENTERS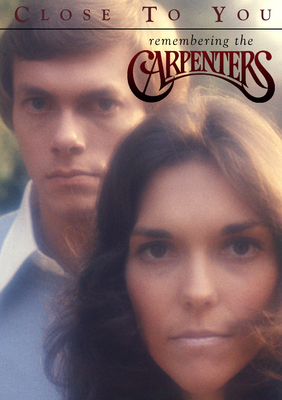 The TV presentation and DVD Close To You: Remembering the Carpenters is a poignant musical portrait of Richard Carpenter and his late sister, Karen that airs on Public Television stations nationwide this Saturday, December 5th, with encore telecasts throughout the month.
According to TJL Productions, Close To You..., which originally aired in 1997, returns by popular demand as part of TJL's long-running My Music series of fund-raising specials. Richard Carpenter guides viewers through the remarkable career that he and his sister enjoyed, starting in the late 1960s through Karen's passing in 1983. Friends and colleagues such as A&M Records founder Herb Alpert, composers Burt Bacharach and Paul Williams, band members and fellow singing legend Petula Clark share their memories of the brother-sister duo that would become Billboard's most successful American single record artist of the 1970s.

TJL chief TJ Lubinsky, working with original Close To You... co-producer Jim Pierson, is responsible for bringing back the acclaimed documentary. With the cooperation of Richard Carpenter, they've also been able to create a new Carpenters 3-CD set, The Complete Singles, which is exclusively available as a pledge premium to viewers donating to public television. Interested fans can donate to any participating public TV station online and receive the unique Carpenters collection even if you miss the show telecast. Those who donate will need to do an online search for a public TV website to contribute and choose the Carpenters CD set, which includes a fourth CD of their most popular Christmas recordings. You can also receive a DVD of the documentary with bonus materials not previously available.

Lubinsky, who has created hundreds of hours of musical programming for public television, reflects, "The music of Richard and Karen Carpenter has impacted countless millions of lives all over the world. This show demonstrates why so many people have cherished the Carpenters and why we still celebrate their talents."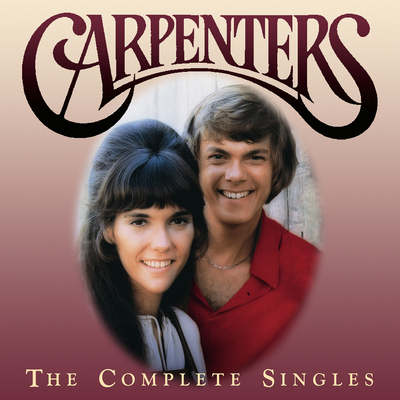 A Conversation with ASCAP President Paul Williams about the Carpenters
Mike Ragogna: Paul, there's a newly released Carpenters triple CD that assembles every American vinyl A and B side titled The Complete Singles. Your having co-written three of their classic hits --"We've Only Just Begun," "Rainy Days And Mondays" and "I Won't Last A Day Without You" -- what are your thoughts on their single releases collectively?
Paul Williams: For the record, our first single with the Carpenters was the B side of "Close To You," a song that had been in contention called "I Kept On Loving You." So Roger [Nichols] and I got a free ride on the back of a Burt Bacharach and Hal David song.
To answer your question, what better way to have your songs introduced to the world -- sung by Karen. That voice... So pure and yet rich with authenticity and emotion -- a sensual angel. That's what Karen always sounded like to me.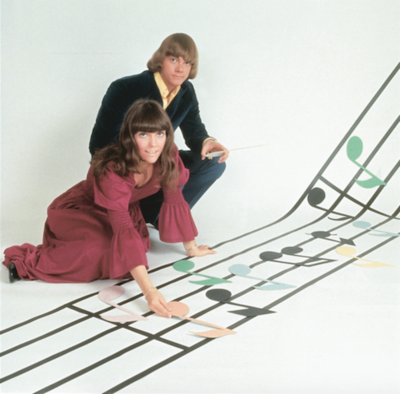 photo courtesy of TJL

MR: "We've Only Just Begun" was originally a commercial, right? What's the song's origin story and how did Richard Carpenter discover it?
PW: Roger and I were asked to write a song to accompany a Crocker Bank commercial. Tony Asher, the brilliant lyricist of "God Only Knows" had been asked to write the commercial but broke his hand skiing. It was our lucky break. Forgive the pun.
I sang the commercials, which showed a young couple getting married, the kiss, the reception, driving off into the sunset... Roger and I finished the song thinking that might make an album cut. It certainly didn't sound like a hit to us. Richard saw the commercial, recognized my voice, and reached out to us. We were thrilled.
MR: And what's the history of Richard and Karen recording your songs "Rainy Days And Mondays" and "I Won't Last A Day Without You"?
PW: Roger Nichols and I were contract writers at A&M Records at the time. We wrote almost every day. Roger wrote the music first, gave it to me and I would write the lyrics. "Rainy Days And Mondays" may have actually been written for the Carpenters. Or at least with them in mind. Frankly, after "Close To You," I think every songwriter in Hollywood was writing songs with the Carpenters in mind.
MR: Obviously, another of your originals and another Carpenters classic, "Let Me Be The One," couldn't be included because it was never a vinyl single release, though I believe Richard thought it would have made a great single as well. They also recorded and eventually released your songs "Ordinary Fool" and "The Rainbow Connection." What are your thoughts about how they handled the Paul Williams/Roger Nichols catalog? Were there any other of your songs that you could picture them having recorded?
PW: "Let Me Be The One" was eventually recorded by Diana Ross and I'm sure she became aware of the song through Richard's recording of the song. That's one of the gifts of having the Carpenters record your tunes. There were so many cover versions of the songs. Songs producers, arrangers, and artists might never heard if Karen hadn't introduced them to the world. I was especially happy to hear her do "Ordinary Fool" from Bugsy Malone.
MR: Do you have any other favorite Carpenters singles beyond your originals?
PW: "Superstar," Leon Russell's song, is an absolute favorite. One of her best, I think.
MR: Did you attend any Carpenters recording sessions?
PW: No, they always gave us room to write. We always gave them room to work too. But it was especially exciting to get that phone call that there was something they wanted us to hear. We'd run across the lot from our offices to the recording studio and enjoy the latest mix of one of our tunes. I remember hearing "Rainy Days And Mondays" and thinking, "This is as good as it gets."
MR: It's probably not an exaggeration to say that Karen's vocals, natural/honest reads of the material, and even her drumming are complimented hourly somewhere on the planet. And I'll throw in I truly believe that Richard Carpenter is one of the great arrangers though I confess to being a little disappointed that he didn't arrange films, maybe create a string of original instrumental albums or even return to jazz with his eye on possibly Brubeck or others -- not like he still can't do that. On the other hand, I understand the emotional reasons why it might have been impossible for him to engage music more fully after Karen's death, plus he is thoroughly dedicated to his family. Do you have any opinions or thoughts on that?
PW: I won't try to second-guess Richard's life choices. He has a great family and kids that he loves. I too have wondered why he didn't pursue work with another vocalist and yet I think I understand. Oscar Levant was a brilliant pianist and a young composer when he heard George Gershwin's music. He quit writing soon after, devoting his time to playing music but not composing it. He always said, "There's one genius per generation and it's George!"
Culturally, Karen was a huge loss. Personally, I can't imagine how devastating it must have been for him and the rest of her family. I'm simply grateful that while they were together, while she was alive, I was lucky enough to be included in their songbook.
MR: Being a the president of ASCAP, recording artist, and hit songwriter -- most recently with Daft Punk -- what advice do you have for new artists?
PW: Stay authentic. Don't try to be anybody else. Bring your own life experiences and unique perspective to your art. We have a Dylan. We don't have you yet. So paint from your own palette. Be yourself.
And there's never been a time when it was more important to be aware of the business world you work in and the rules we operate under. Become an advocate for your own good and for the future of music creativity.
If you're fortunate enough to write something wonderful that people love and have a hit, you deserve to be properly compensated for it. You deserve to make a living.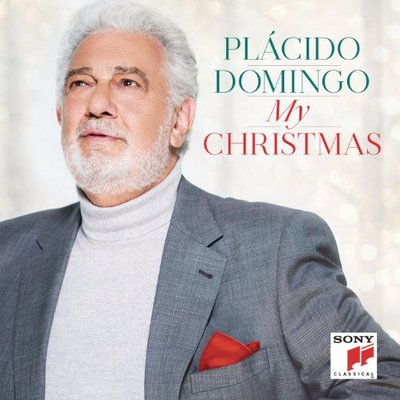 A Conversation with Plácido Domingo
Mike Ragogna: Plácido, for your new album, My Christmas, did you decide to record a more personal selection of songs than you might have recorded on your past releases?
Plácido Domingo: I always try to choose songs that either have some special personal meaning to me or that catch my interest and attention for one reason or another. That is also the case here. Some of these songs I have known and loved all my life, others were new to me but "felt right" to me as soon as I got to know them.
MR: It seems that one of the most ambitious choices was "Guardian Angel" that has an interesting history of being written by Harpo Marx and popularized by Mario Lanzo. And you recorded the piece with Frozen's Idina Menzel. Were you aware of the song's origins and what are your favorite moments or elements that you believe Idina brought to the duet?
PD: I know that Harpo Marx wrote the song and performed it during the second World War to promote the sale of war bonds in the United States, and I know that it was sung later by Mario Lanza, who had one of the most beautiful tenor voices of the twentieth century. It has a sort of melancholy tone - some of the melodic line reminds me a little of the Russian song "Ochi Chorniya"--and Idina and I tried to bring that out in our performance.
MR: Your album guests also include your son, Plácido Domingo Jr.. Did having your son on the project make it that much more personal for you? What was it like recording with him? And what was it like being in the Domingo household for the holidays?
PD: I work a lot with all three of my sons on various projects. With Plácido Jr. we often make music together. He has a real gift for composition and also a fine singing voice, so making this track together was not a new experience for either of us. When I was a child, the Christmas holidays were always a time for warm family get-togethers, and on Epiphany, January 6th, which we call Los Tres Reyes, the Three Kings, we children would always receive presents. I've tried to preserve the holiday time as family time, so that my wife and children and grandchildren can all be together at our home in Acapulco and enjoy each others' company.
MR: Since we already discussed your son and Idina, what did you especially like about the remaining contributions made by your album's guests, such as The Piano Guys and Voices of Los Angeles Opera's Domingo-Coburn-Stein Young Artists Program?
PD: The Piano Guys are of course a very gifted crossover group, very musical, and I enjoyed working with them. But I feel especially proud of the contribution of singers from Los Angeles Opera's Domingo-Coburn-Stein Young Artist Program. Some of these young people will be the top opera singers of the future, and I dedicate as much time as I can to helping with their training and guiding them in their careers.
MR: For those who don't know about your Young Artist Program, how did it come together and how involved are you with it?
PD: I campaigned to create young artist programs in Los Angeles, Washington, and Valencia, and I am happy to say that they are all thriving. These programs, together with my Operalia singing competition, are aimed at finding and helping gifted young singers and giving them the best possible training and guidance toward successful careers in opera. It is important for them, but it is even more important for the world of opera, so that this great art form with more than four centuries of history can continue to flourish.
MR: Have you noticed some particularly impressive talent involved with the program and have you mentored any graduates?
PD: As you know, I still have a very busy career as singer, conductor, and administrator, but I do try to give as much time as possible to helping and advising young singers with talent. All of the people in the young artist programs are gifted, otherwise they wouldn't have been selected to participate, but it would not be fair for me to name some and not others--also because you never know which ones will turn out to be the stars of the future. Predictions are very often wrong!
MR: Plácido, what advice do you have for new artists?
PD: Establishing a career in opera, or in any of the arts, requires a lot of hard work and sacrifice and patience. Performers are not creators -- we are the servants of the masters who composed the masterpieces that we perform -- and we owe it to these treasures of civilization to dedicate ourselves to keeping them alive. We are a part of this long, historical chain, which is our privilege but also our responsibility.
MR: After being considered one of the greatest tenors of all time, are you at least a little bit aware of the contributions you've made over the years to opera and do you have a couple of particularly proud moments you could share? What are your thoughts about your career to this point? And do you realize that your Three Tenors projects created the model that multi-vocalist operatic projects have followed ever since?
PD: As I just said, all of us who dedicate our lives to performing masterpieces are part of a long, historical chain. Whether we have the good fortune to become famous or whether we are dedicated members of an orchestra or a chorus, we have the responsibility and privilege to carry the art forward. So I would say that I am proudest of the young artist programs and Operalia, which are aimed at the future of opera. About my career, I can say only that I am very happy to have had the good fortune to give music to so many people for such a long time. About the Three Tenors, I am delighted that we brought many new fans to opera.
MR: Just a couple of "housekeeping" questions, Plácido. How do you maintain the power and quality of your voice after all these years? Of all the languages you record in, which is your favorite?
PD: Partly, it's a question of luck that I can still do what I am doing at my age, but partly it's because I have treated my voice well. I can study my roles at the piano before I actually have to start singing them, and this is a big help. Spanish is my native language and Italian is a very close "cousin," so these are the languages that come most naturally to me when I sing. But I enjoy the challenge of singing in other languages, too.
MR: And finally, what does the future bring for Plácido Domingo? Any plans or new projects in the works?
PD: It's very simple: I want to continue to give everything I can to the great art of opera for as long as I can, whether through singing, conducting, administrative work, guiding young artists, or any combination of these "jobs." They all bring me tremendous satisfaction.
Calling all HuffPost superfans!
Sign up for membership to become a founding member and help shape HuffPost's next chapter