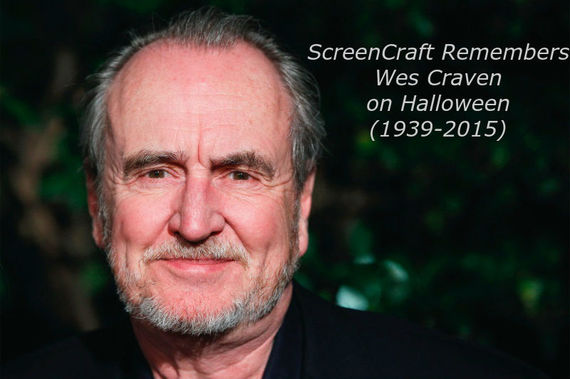 Much has and will be said about horror icon Wes Craven. He reinvigorated the horror genre with the 1984 release of A Nightmare on Elm Street, which told the story about a cruel serial killer named Freddy Krueger who kills his victims in their dreams. However, there's much more to Craven's legacy than a single movie villain. We explore Craven's massive impact on the film industry in what will be remembered as one of the most celebrated and impactful careers from a screenwriter, producer, and director.
Craven was born in Cleveland, Ohio. He studied and earned degrees in English, Psychology, Philosophy, and Writing. He attained his first job in the film industry working as a sound editor based out of New York.
While it's often the story that a young director gets his start working various Hollywood jobs before attaining his big break as a screenwriter and/or director in the mainstream film industry, Craven has a unique story, having first directed films in the pornographic film industry leading up to the early 1970s. Craven made many hardcore pornography films under various pseudonyms, according to his interview on the documentary Inside Deep Throat. The writer/director worked on the now infamous mainstream pornography film Deep Throat, although we don't fully know to what degree.
In 1972, he made his non-pornographic feature debut in the classic horror film The Last House on the Left, which told the horrifically brutal story of a pair of teenage girls that are kidnapped by a gang of psychotic convicts. Long-time Craven collaborator Sean S. Cunningham served as producer on the film -- a collaboration and friendship that would last for many years and help give birth to a game changing horror franchise.
He followed up that film with the now classic The Hills Have Eyes, before moving on to the forgotten Deadly Blessing and the cult hit -- but box office failure -- Swamp Thing, based on the DC comic. After the back-to-back lackluster debut of these films, Wes Craven found himself thirty-four years old and broke in 1982.
Craven told Filmmaker Magazine, "Deadly Blessing was a re-write assignment that turned into a directing job, and with Swamp Thing we had a very limited budget and terrible, terrible completion bond people. About two weeks from the end of the shoot they said we had to start cutting scenes, and it was already very difficult in the swamps, with very elaborate makeup. I came out of those two films with not much box office to show for it, and the offers dried up."
It's difficult to imagine the now iconic writer and director being so close to falling to the wayside. After Swamp Thing, Craven decided to take six months off and write a script. During that time, he met producer Bob Shaye and pitched him the concept of a killer coming out through people's dreams. Shaye took to the idea and told him to come back with a script. They shared notes and continued to work as Craven's savings began to dry up.
While Shaye was struggling to raise the financial backing to film what would become A Nightmare on Elm Street, another friend had raised enough backing to make a sequel to The Hills Have Eyes. Craven agreed to direct the sequel, not having any other offers from Hollywood.
Shaye worked tirelessly to raise the money for A Nightmare on Elm Street, even heading to Europe to secure additional funds. At the time, Craven's friend Cunningham had success with Friday the 13, which gave birth to a franchise and a slew of imitators, causing a national and political panic of sorts as right wingers felt that such films were too violent. The draw of A Nightmare on Elm Street was the misunderstood element that technically the murders take place in dreams, thus the violence wasn't really happening. For those who have seen the film, we all know that this wasn't true. Craven and Bob Shaye especially knew that the killer could come out of the dream and that the deaths were in fact real.
The film eventually found its financing, as well as a stellar cast led by actor John Saxon, who was a key acquisition to bring in what the filmmakers called "the European money." Big names often lead to bigger audience on the worldwide scale.
It's also no secret that Craven offered a role to someone that would go on to be one of Hollywood's most celebrated movie stars - Johnny Depp.
Craven would return to the A Nightmare on Elm Street franchise by writing the script for the celebrated third installment, A Nightmare on Elm Street 3: Dream Warriors, which was directed by another genre icon Chuck Russell, and the seventh installment entitled New Nightmare, which brought Craven back to the franchise as director and writer, reuniting him with Robert Englund (Freddy Krueger) and Heather Langenkamp -- star of the first. ScreenCraft reported on One, Two Freddy's Coming for You… Again that the franchise would be rebooted a second time after a lackluster 2010 film.
Outside of the A Nightmare on Elm Street franchise, Craven had directed additional horror movies with the likes of:
The Serpent and the Rainbow (1988)
The People Under the Stairs (1991)
Vampire in Brooklyn (1995)
However, it was 1996's Scream in which Craven once again reinvented the horror genre.
The film reveled in the various horror movie clichés and tropes that had come before it while offering just as many amazing scares as laughs. The film became a successful franchise in its own right, with Craven returning to direct each installment this time around.
But he wasn't just a horror maestro. He explored other genres, such as:
The drama Music of the Heart, starring Meryl Streep.
The suspense thriller Red Eye.
Craven's legacy lives on beyond the films that he wrote and directed. Not only did he give Johnny Depp his first big break, he also put New Line Cinema on the map thanks to the amazingly successful A Nightmare on Elm Street franchise, which was based off his original concept. Without that cash flow, it's feasible to believe that we'd have no Gettysburg (1993), Dumb and Dumber (1994), Se7en (1995), Boogie Nights (1997), Austin Powers: The Spy Who Shagged Me (1997), the Lord of the Rings Trilogy, and so many more that came from New Line Cinema.
Craven changed the horror genre in 1984 and then changed it again in 1996. He once said in an interview: "I tried to make movies where I can honestly say I haven't seen that before and to follow my deepest intuitions and in some cases literally my dreams."
He'll be remembered not just as a horror icon, but as one of our greatest storytellers that managed to change the way films were written and made.
Popular in the Community