When I participated in the 1963 March on Washington for Jobs and Freedom, I was fortunate to witness an exquisite example of Dr. King's oratory, but I did not then understand the full meaning of King's concluding "I Have a Dream" speech. Only after his widow, Coretta Scott King, chose me to edit her late husband's papers did I begin to appreciate Dr. King's most famous speech in the broader context of his life and times. In cogent, metaphorically rich passages, his speech expressed the universal longing for freedom and justice.
Dr. King used his remarkable oratorical skills to inspire listeners to believe that their struggles to free themselves from oppression were historically, globally, and morally significant. When he spoke on New Year's Day in 1957 at an Emancipation Day rally in Atlanta, he announced, "Those of us who live in the twentieth century are privileged to live in one of the most momentous periods of human history." The Montgomery boycott, he suggested, was linked both to nineteenth-century struggles against the "old order" of slavery and to twentieth-century struggles against the "old order of colonialism." Using a passage that he would later adapt for his "Dream" oration, Dr. King insisted, "Freedom must ring from every mountainside," even in the heart of Dixie: "Let freedom ring from every mountainside--from every molehill in Mississippi, from Stone Mountain of Georgia."
By the time he delivered his Nobel lecture, in December 1964, Dr. King was even more determined at insisting that the goals of the Southern freedom struggle extend beyond civil rights reform. The biblical Exodus story was an "opening chapter in a continuing story. The present struggle in the United States is a later chapter in the same unfolding story." As he had on many previous occasions, Dr. King tied the American civil rights movement to broader global trends: "All over the world, like a fever, the freedom movement is spreading in the widest liberation in history." He called for a new consciousness, saying that humanity had inherited a great "world house" in which we have to live together--black and white, Easterners and Westerners, Gentiles and Jews, Catholics and Protestants, Moslem and Hindu, a family unduly separated in ideas, culture, and interests who, because we can never again live without each other, must learn, somehow, in this one big world, to live with each other.
With the passage of the Voting Rights Act of 1965, the civil rights movement had dealt a decisive blow against the Jim Crow system of segregation and discrimination, but as Dr. King turned his attention from the South to the urban slums of Chicago, he reasserted his basic Social Gospel convictions. Although his public statements during his final years were often interpreted as departures from his earlier civil rights agenda, when Dr. King asked "Where do we go from here?" at the SCLC convention in 1967, his call for the "restructuring the whole of American society" reflected the radical views he had expressed as a graduate student many years earlier.
When Dr. King answered critics who complained that a civil rights leader should not question President Johnson's Vietnam War policies, he responded that "the inquirers have not really known me, my commitment or my calling. Indeed, their questions suggest that they do not know the world in which they live." Dr. King explained that he and other founders of the SCLC "could not limit our vision to certain rights for black people" but had instead adopted the motto "To save the soul of America." He identified with those "bound by allegiances and loyalties which are broader and deeper than nationalism."
Dr. King also faced sharp criticisms when he came to Memphis in March 1968 to support a sanitation workers strike, but this decision gave him his final opportunity to reaffirm his global vision. Though the nation's media had largely ignored the strike until Dr. King participated in a march marred by violence, his "Mountaintop" speech, given on the eve of his assassination, placed it in a global context. Throughout the world, Dr. King said, "masses of people are rising up" with the same cry: "We want to be free."
Although the world was "all messed up," Dr. King assured his audience that he preferred "to live just a few years in the second half of the twentieth century" than during any previous period of history. He was "happy" to join with those confronting "the problems that men have been trying to grapple with through history," including the issue of war and peace and the struggle "to bring the colored peoples of the world out of their long years of poverty, their long years of hurt and neglect."
Dr. King's visionary ideas remain relevant a half century since his death. Because of the expanding breadth of his vision, he remains an inspiring symbol for history's greatest freedom struggle--that is, the long and continuing efforts of the majority of humanity to overcome oppression based on class, race, ethnicity, gender, physical disability, and sexual orientation. Dr. King saw a "Promised Land" awaiting not only black Americans but "all of God's children" struggling to be "free at last."
Clayborne Carson is professor of history at Stanford University, the founding director of the Martin Luther King, Jr., Research and Education Institute, and director of the King Papers Project. The author and editor of numerous books, he is general editorial advisor to The King Legacy and lives in Palo Alto, California.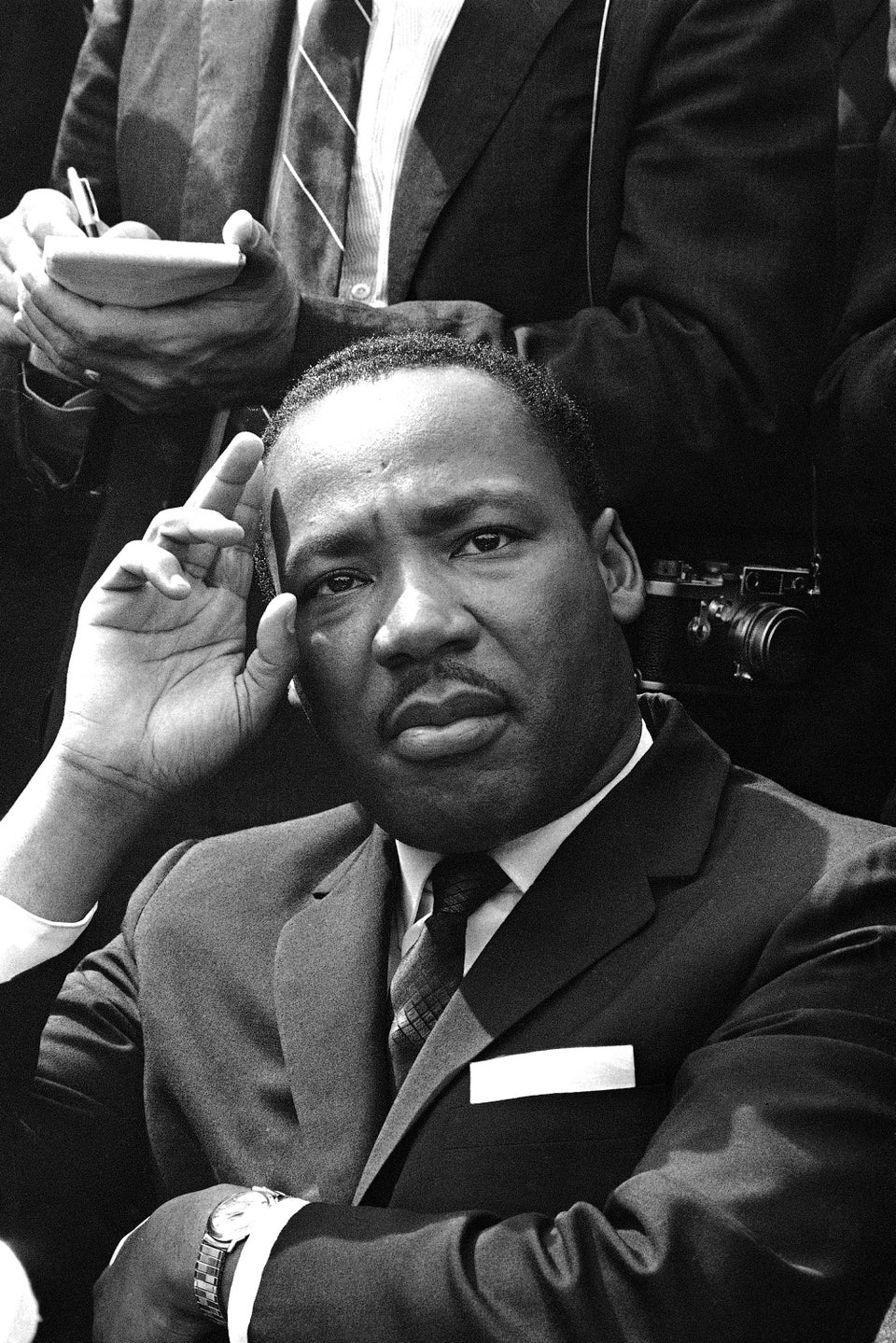 Martin Luther King Jr. Quotes On Faith
Related
Popular in the Community