"Playful spooks have interrupted our tour. Please remain seated in your … Doom Buggy."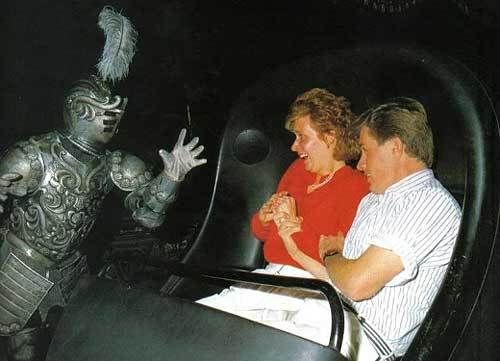 If you've ever been on The Haunted Mansion and heard this message as your ride vehicle temporarily came to a halt, those were the reassuring tones of Disney Legend X Atencio that you were listening to. Who passed away this past Sunday at the ripe old age of 98.
And believe you me, X knew a lot about interrupted journeys. The weird little twists & turns that life can sometimes suddenly take.
Take – for example – what happened back in 1941. The then-22 year-old Atencio had just landed his dream job. He was working at Walt Disney Studios on animated masterpieces like Pinocchio & Fantasia. But then the United States was plunged into WW II. And just like so many other young men of that generation, X suddenly found himself halfway 'round the world doing something that he'd never ever done before. Which was serving as a photo interpreter for the Army Air Corps as part of a unit that was stationed in England.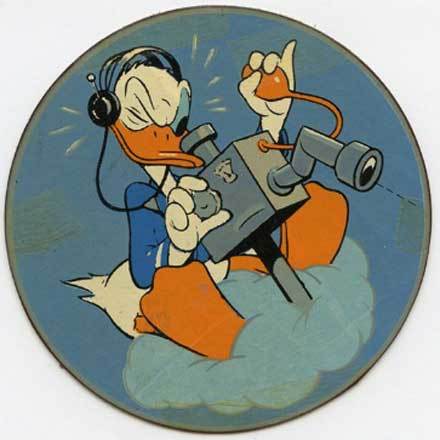 Given the importance of his work to the war effort (X and his squad would study aerial surveillance to help military intelligence officials identify potential targets), Atencio threw himself into his work and quickly rose through the ranks. Eventually becoming a captain in the U.S. Army Air Forces' 2nd Photo Tech Squadron.
Once he was mustered out of the service in 1945, X returned to Walt Disney Productions to find the Mouse Factory much changed. In the wake of the 1941 animators strike (and due to the financial strains that the Studio had been placed during the War), full length animated feature were no longer WDP's primary focus. In the post-war years, Walt kept the lights on at his Studio by producing animated short subjects and package features like 1946's Make Mine Music. Which were these feature-length films that made up of multiple animated sequences of varying lengths.
And if that's Walt Disney Studios was doing at that time … Well, then X was going to produce the best possible animation he could under these new, more austere conditions. And Atencio did turn out some truly great work over the next decade. In fact, X's first on-screen credit came with 1953's "Toot, Whistle, Plunk and Boom." Which used stylized limited animation to explain how mankind had invented music and eventually went on to win that year's Academy Award for Best Animated Short Subject.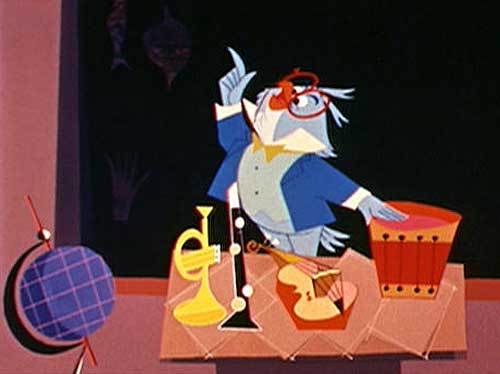 And since Atencio had showed genuine talent while working on that challenging production, when Walt was putting together a team to handle the animation component for "The Mickey Mouse Club" (which was his studio's first foray into animation for television), he naturally taped X for this assignment. And given – some 15 years earlier – one of his very first assignments at Disney Studios was doing clean-up on Jiminey Cricket, X found it somewhat bizarre that he was once again working with this character. Only this time around, Pinocchio's insect pal was serving as the host of MMC's "I'm No Fool" safety series.
And given that Atencio had done such a great job producing Disney quality animation on a television production schedule & budget, when Walt began experimenting with the use of stop motion animation at his Studio … Well, you know who Disney automatically reached out when it came to this assignment. And as he'd done with all of those other I've-never-really-done-this-before situations that X had suddenly found himself dropped into, he excelled. Working with Bill Justice, Atencio created memorable stop motion sequences for 1959's "Noah's Ark," 1961's Babes in Toyland and 1964's Mary Poppins.
It was on the heels of "Poppins" enormous international success that Walt decided to throw the ultimate curve ball X's way. You see, that was when Disney invented Atencio to join his team at WED. And from that point forward, the twists & turns started coming at a blistering pace.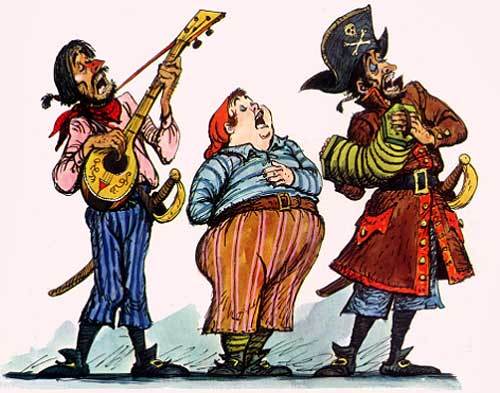 "I honestly never knew – when I came into work at Imagineering each day – what Walt was then going to have me work on," X once told me. "I remember back when we were working on 'Pirates of the Caribbean.' And I casually mentioned in a meeting that – because this attraction that we were designing was made up of all these disconnected elements and scenes – we probably need something like a song to provide some connective tissue for this show. And Walt immediately said 'That's a great idea, X. You go write that song.' "
And since he'd been working for Walt Disney Productions for over 25 years at that point, Atencio knew that – when the boss gave you an assignment like that – you did it. So even though X had never written a song before, he then went home and wrote "Yo Ho (A Pirate's Life for Me)." Which – thanks to his witty lyrics and George Bruns' playful tune – turned all of those " … beggars and blighters and ne'er do-well cads" who line this attraction's ride trough into characters that you can actually laugh at. Largely because of the lines that Atencio wrote for his first-ever song. Which had this robotic buccaneers bragging that " … Aye, but we're loved by our mommies and dads." Which is something that no real pirate who sailed the seven seas ever said.
And because "Yo Ho (A Pirate's Life for Me)" was so well received, when the Imagineers were finalizing the Haunted Mansion, X was tapped again. This time, he had to come up with some sort of tune that could then serve as the glue that would tie all those eerie atmospheric settings that Claude Coats had created in with those marvelous macabre creatures that Marc Davis had dreamed up. So partnering with Buddy Baker this time around, Atencio came up with "Grim Grinning Ghosts (The Screaming Song)."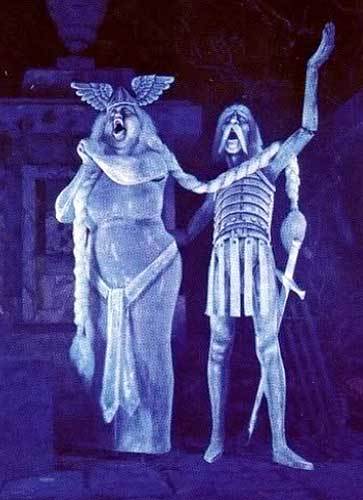 Which (to my way of thinking, anyway) does a brilliant job of threading that attraction's narrative needle. Using playful lyrics like …
Now don't close your eyes and don't try to hide Or a silly spook may sit by your side Shrouded in a daft disguise They pretend to terrorize Grim Grinning Ghosts come out to socialize
… to quickly get across the silly-but-scary tone that Disney's Haunted Mansion was always shooting for.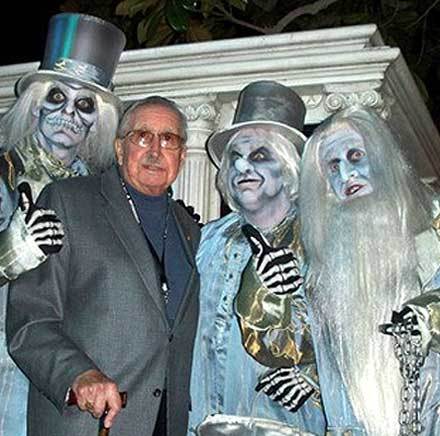 And I have to tell you, the fact that "Grim Grinning Ghosts (The Screaming Song)" – along with "Yo Ho (A Pirate's Life for Me)" – became these much-beloved tunes that then became known around the world just tickled X. As someone who was just thrilled to have made the cut at the Mouse Factory (Back in 1938 when Atencio was first hired by the Company, X actually ran all the way from the old studio complex on Hyperion Avenue back to his aunt's house shouting, "I got a job at Disney! I got a job at Disney!"), to now be involved in the creation of these cutting-edge theme park attractions was kind of mind-blowing for a kid who originally came out of Walsenburg, Colorado.
And just we're clear here: X didn't just write the theme songs for Disney's Pirates of the Caribbean and the Haunted Mansion. Atencio also wrote the overall scripts for those shows. And "Adventure Thru Inner Space." And "Space Mountain." X also worked on a number of EPCOT Center-related projects, among them Spaceship Earth, World of Motion and the Mexican pavilion.
X decided to retire from the Walt Disney Company in 1984 just a year or so after WDW's science & discovery park first opened. But the Imagineers kept calling Atencio back in to consult on various projects. Not to mention taking part in various anniversaries or fan events that Disney repeatedly held for those two signature attractions that X worked on.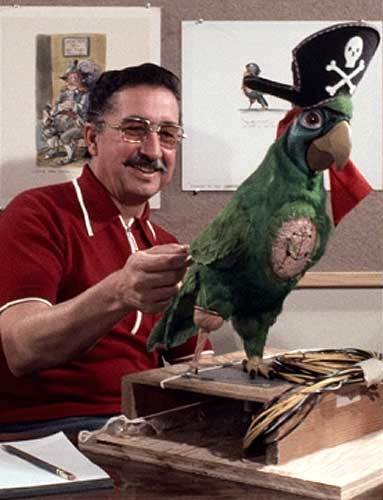 And every time I saw Atencio at one of these Pirates of the Caribbean or Haunted Mansion events, he was still the same old X. Still tickled that – thanks to all the weird twists & turns his career at Disney had taken over the decades – he had somehow become this rock star Imagineer. Which is why Atencio was always glad to shake every hand, graciously agreed to sign every autograph or pose for every photograph.
That's why – even though it's sad that we just lost X -- I think it's important to remember how this man lived his life. How Atencio believed that – no matter the challenge you faced or the circumstance that you found yourself in – you always had to do your very best work. Because you honestly never knew what was coming next. How the good work that you do on this job might then lead to your next opportunity.
Which – as far as life lessons go – is a pretty good one. I think, anyway.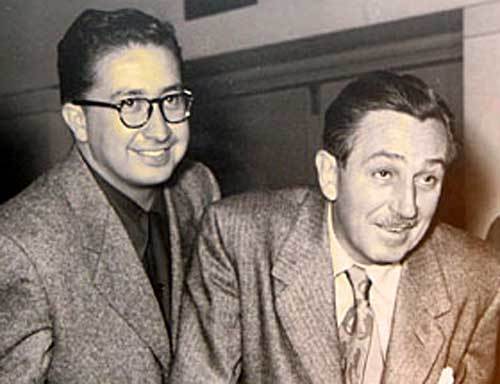 Calling all HuffPost superfans!
Sign up for membership to become a founding member and help shape HuffPost's next chapter
This post was published on the now-closed HuffPost Contributor platform. Contributors control their own work and posted freely to our site. If you need to flag this entry as abusive,
send us an email
.