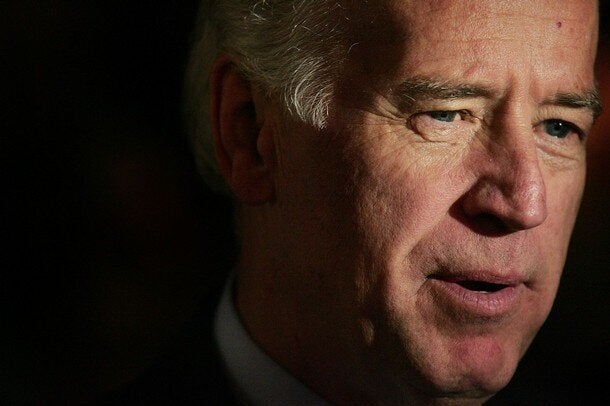 As Sen. Barack Obama prepares to announce Sen. Joe Biden as his choice for Vice President, pundits are examining Biden's record and lauding his foreign policy experience in particular. Certainly, his experience and resume' is complete and his foreign policy credentials are significant.
However, Sen. Biden's most significant legislative accomplishment was probably the passage in 1994 of the Violence Against Women Act (VAWA). Sen. Biden was the original sponsor and architect of this landmark legislation, which has saved countless lives since its adoption.
VAWA is the most comprehensive federal legislation addressing domestic violence that has been adopted in the history of our nation. In addition to establishing stiffer penalties for gender-related violence, VAWA established the National Domestic Violence Hotline, provided grants to law enforcement and prosecuting agencies, and provides essential funding to Domestic Violence Shelters across the nation.
Sen. Biden's commitment to this issue has remained steadfast even as he expanded his Congressional responsibilities as Chairman of the Senate Foreign Relations Committee. He authored the reauthorization of VAWA in 2000, and included a comprehensive plan to end domestic violence in his platform while running for President during this past year. Sen. Biden even took to the pages of the Huffington Post last October to express his support and leadership on this important issue.
In my career advocating on behalf of children and in support of policies that prevent child abuse and other forms of family violence, it is extremely rare to find a legislator who is willing to make such issues a priority. Sen. Biden is the rare exception who does more than offer rhetorical comments about the value of families and our children; he has actually taken action and gotten results.
As reports circulate that supporters of Sen. Hillary Clinton may be disruptive during the upcoming convention due to their frustration that Sen. Clinton was not chosen to be on the ticket, I hope that the PUMAs will pause and consider the consequences of their actions. Sen. Biden brings a wealth of experience and a sincere commitment and track record of leadership on issues affecting women. That record should be appreciated -- not criticized in a knee-jerk reaction due to the frustration of Sen. Clinton's loss.
Here's the choice: (a) support Barack Obama and his VP Joe Biden who authored the Violence Against Women Act; or (b) support John McCain, whose former press secretary during the NH primary was arrested for violating the Violence Against Women Act.
To me, the answer is pretty clear.
Related
Popular in the Community