The world of electric shavers is ... overgrown, to say the least.
But there's a new product available from Remington, called the Remington Verso, that wants to be the only shaver you need. It combines a Clarisonic-style face brush with a triple-head rotary shaver that you can use wet or dry, in the shower or out, with shaving cream or without.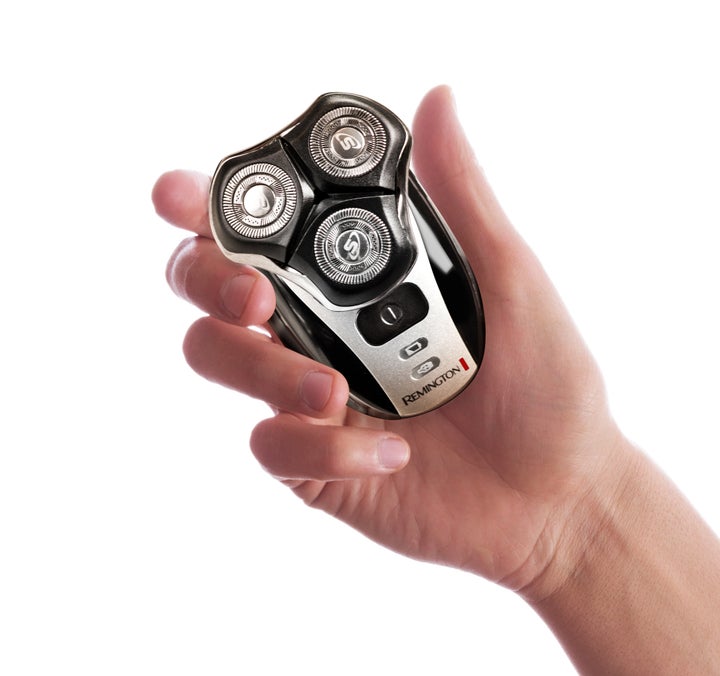 It sounds like a Swiss army knife for cleaning and shaving your face, but does it work? We tested it out so you don't have to.
The pitch: "Get in on the grooming revolution with Remington's Verso, the multi-tasking men's tool that effectively blends shaving, grooming and cleansing ― all conveniently from the palm of the hand."
How long it takes to shave with the Remington Verso: I started with about a week's worth of growth, somewhere between a five o'clock shadow and short beard. I used shaving cream on one side of my face and kept my the other side dry so I could test out the razor's capabilities in either condition. With a standard wet multiblade razor (from say, the Dollar Shave Club) it usually takes me about 10 minutes to shave, and I'll knick myself in a few places. With the Verso, it took me about 15 minutes to shave my face and I wasn't bleeding anywhere.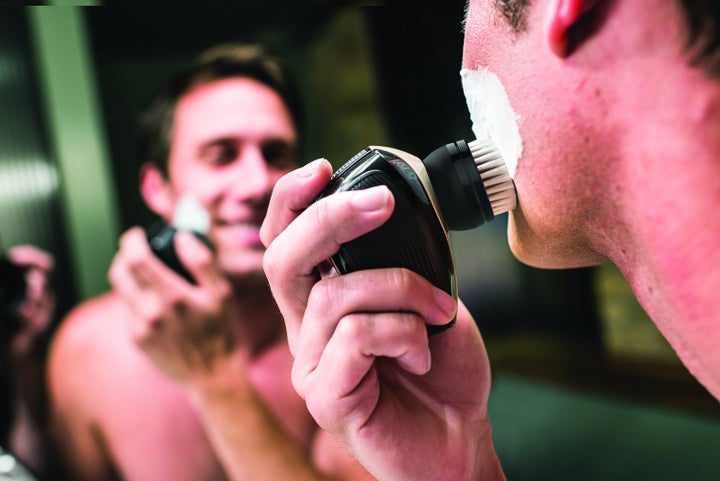 Pros: The Verso is definitely convenient and ergonomic ― the size of a handheld computer mouse ― it fit right in the palm of my hand. What's also a huge pro here is its compatibility with shaving cream or a dry shave, and honestly the shaving cream helped (but only a little). The dry shave didn't burn; it was nearly as efficient and just as close. The included attachments (a soft daily cleansing brush, a weekly deep cleaning brush, a pre-shave scrubber that supposedly lifts your facial hair to prepare for a close shave, hair trimmer and rotary blades) interchange quickly as well, and are considerably easy to clean. The whole thing ― charger, body and attachments ― all fit easily into an included traveling dopp kit.
Remington claims you get 45 minutes of run time on the unit, and it takes 4 hours to fully charge.
Cons: My chin and Adam's apple are standard tricky zones, and this razor didn't shave either area as closely as I would have liked; plus, I have this weird area on my neck where super-thick hairs grow, and the Verso just couldn't cut those strands, no matter how many times I passed over them. I kept my standard razor handy to shave down where the Verso couldn't.
Bottom line: I would definitely recommend it to a friend, and even feel confident buying it for someone as a gift. The flexibility to use it in the shower is great and the cleaning is a breeze. But for me, personally, the $149.99 price tag is a bit steep to get me off my standard handheld razor/wet shave habit.