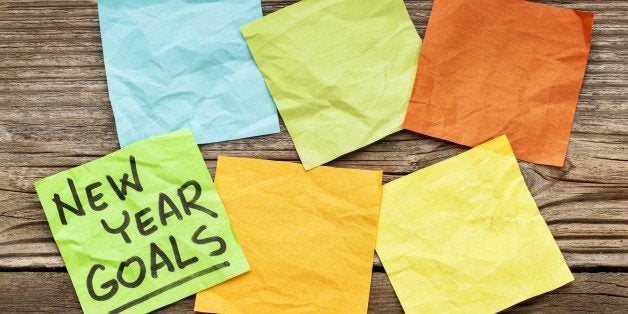 So we're two weeks into the new year, and your resolution is now a thing of the past. Life has taken over, and you are not just falling short, you are also falling off.
You said you'd work out three times a week but haven't been to the gym yet.
You said you wanted to stop eating sugar, red meat or drinking, but you just had a steak and margarita.
You said you were gonna cut negative people out of your life, but you just finished gossiping.

So now what?
As traditional as it is for people to set resolutions to take effect with the New Year, part of the tradition is ditching those very same resolutions.
Knowing that you've fallen off, you are either mad at your failure, or making fun of it. Either way, now it's time to make a decision.
What do you do now? The answer is simple, but the practice is difficult.
Push forward and don't look back.
It doesn't matter that you've tried and failed 10 times. It doesn't matter that you have certain challenges or obstacles to overcome. It doesn't matter that your goals are unfamiliar.
What matters is that you are here now, and you know where you are going. Overall, your goal is simple, you want to be better.
Why? Because there is something inside you that knows that this should not be your reality -- whatever it is. You intend to move forward. All you need to do is reboot your resolution in order to realize your resolution, and here's how:
1. Visualize it.
People are more inclined to stick with a goal and to adopt better habits if they can see what the end result actually looks like. Having a mental picture doesn't cut it. It's kind of like telling the teacher, "I have the paper, it's all in my head!" It doesn't count.
Create a vision board that represents your future lifestyle that includes fitness, financial and business goals. Post the vision board in a high-traffic location in your house. Seeing is believing! So what, your family will see it? So what, you have a roommate?
Your vision is your vision. Be proud of it. If they see it, they may be supportive and possibly inspired by your drive to live better. Also, make your environment encouraging.

2. Value it.
Make it a priority. Make it part of your purpose and live it passionately. When you value living better, and reaching a particular goal in life, you have to take inventory in your life. Every interaction should be preceded by an evaluation of "How is this going to hurt or help?"
For example, your friends want to go out to happy hour and you know that you want to hit up a dance class this evening. You have to make a decision whether to suck-up or sweat off the calories.
Here's another example: You want to finish up a chapter in a book you've been writing, but your sister wants to babysit overnight. Do you sit with your "baby" or hers?
In order to succeed at any resolution you have to turn your wants into needs. If you had a work deadline and your job depended on it, you would gladly decline the happy hour and tell your sister "Sorry, I can't."

3. Vary it.
There are different ways to reach your goal. The great thing about having lived is being able to assess your failures, shortcomings and talents. Looking back on the past challenges is a wonderful way to figure out the new stuff. If something doesn't work, then try another way.
No matter what stage in life you're at, there's always a way to set and reach your goals. Time's a ticking!