"I don't find it funny," Paul Fisher shouts at struggling Minneapolis modeling agent Brita Jackson, "She lost 16 models and that pisses me off!"
Fisher knows what he is yelling about, as a modeling agent since the 1980s who has represented supermodels such as Stephanie Seymour, Carla Bruni, Carre Otis and Naomi Campbell. On The CW's new show, "Remodeled," Fisher travels across the country transforming middle-America's mini modeling agencies into a collective of premium agencies titled The Network. "I'm looking out for the little guy," he says.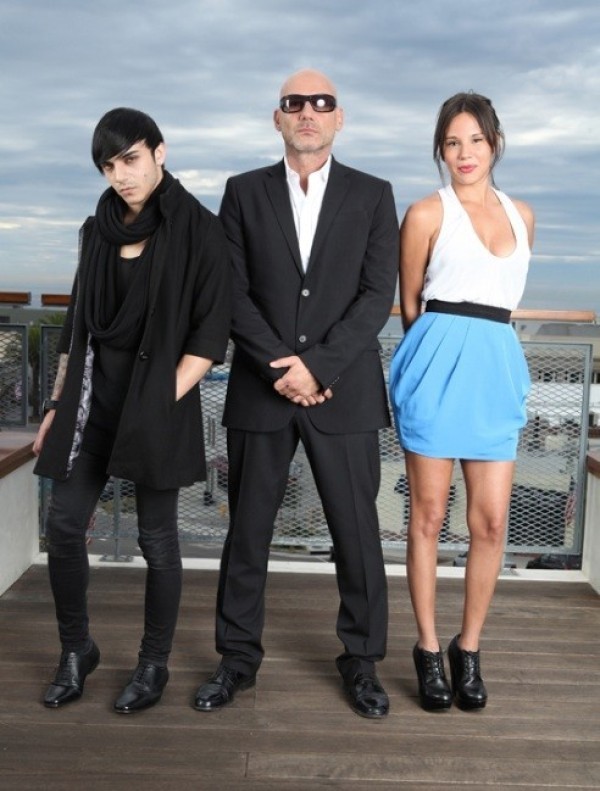 Joseph Villanueva, Paul Fisher, Olga Tavarez.
Along with his fashion-goth assistant, Joseph Villanueva, Fisher visits Brita's agency Arquette. Fisher plans to transform Arquette into the IMG of the midwest, but the process won't be easy. "Translation," Villanueva deadpans, "there's going to be a lot of screaming and crying before Paul leaves."
Only one gal will stand up to him, his number two Olga Tavarez, who explains her success, "Paul seems to intimidate everyone he comes across, but not me so much." While Fisher is in Minneapolis, Tavarez takes four of The Network's top young stars to try to book jobs at New York Fashion Week.
Watch a preview of 'Remodeled,' which premieres on The CW Tuesday, January 17 at 9:00 PM, below: