Now that it's getting nippy, our first instinct is to flee. An island vacation beckons, and some obvious destinations come to mind first: the Caribbean, Mexico, or even good old Florida, if you're staying stateside. But for those willing to think outside their native hemisphere, why not venture off the beaten path?

Plan to go the extra miles for your next island vacation! In partnership with Lufthansa Airlines, we rounded up five remote, totally-worth-the-trek destinations -- from the lushly beautiful to the historically charged to the downright otherworldly -- that are sure to captivate even the most unconventional island hopper.

1. Mauritius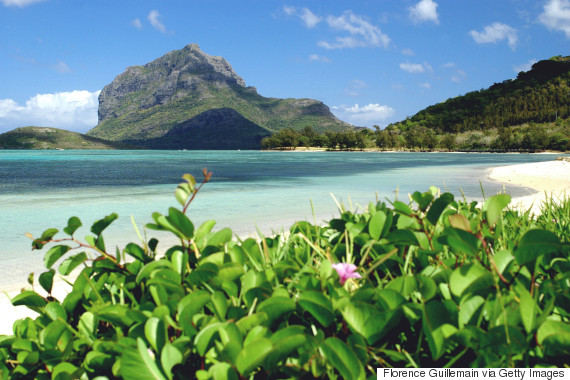 And where is that?: An island nation 1,200 miles -- think New York City to Miami by car -- off the southeast coast of Africa.
Why go: Thanks to some adorable animated zoo animals, you are probably already familiar with the exotic lands of Madagascar; but if you venture just a bit farther off the beaten path, neighboring Mauritius is every bit as enchanting and all-the-more luxurious. Not your typical slice of island paradise, Mauritius boasts more than just beautiful beaches and a tropical climate. The multiethnic and -cultural population not only lends the region a rich history -- boasting antique plantations along with the oldest botanical garden and horse racetrack in the Southern Hemisphere -- but also an incredible array of street food.

Directions: A not-so-quick but relatively easy trip, with an international airport (code: MRU) located right in the capital city of Port Louis.

2. Easter Island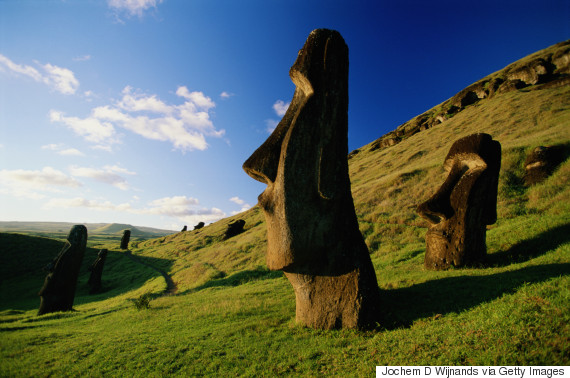 And where is that?: About 2,300 miles off the Chilean coast. The nearest neighboring island: 1,100 miles away -- or roughly the width of the Greenland ice sheet.
Why go: Easter Island is perhaps best known for the mysterious rock statues that line its beaches and are scattered throughout the island. Otherwise known as the Moia, these monolithic figures were made by the native Rapa Nui people and are believed to represent their deified ancestors. After you marvel at these multitudinous, primal forms, check out the island's three extinct volcanoes or check into one of its private ecolodges. Plan your escape for early February to experience the Tapati Festival, where islanders celebrate their distinctive culture with a series of competitions based on ancient sports (read: loincloths and toboggans).

Directions: Fly to Santiago, Chile (SCL), where you can catch a flight direct to the island.

3. Socotra Island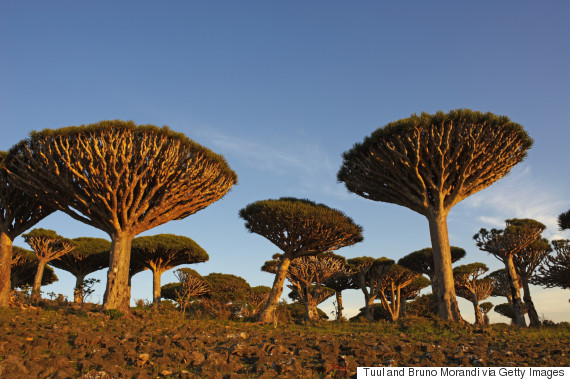 And where is that?: Located among a small archipelago of the same name in the Indian Ocean 150 miles off the horn of Africa's eastern point.
Why go: If your comfort zone is truly boundless, you will feel right at home on Socotra Island, often hailed as the "the most alien-looking place on earth." Thanks to its isolation from other landmasses, Socotra hosts some bizarre plant life, including the mushroom-shaped Dragon's Blood Tree and the elephant-like Desert Rose. In fact, the island's flora and fauna is so out of this world, a third of the plants and wildlife in the region can't be found anywhere else on Earth. For eco-tourists and sci-fi fans alike, Socotra is the ideal island vacation, sure to awe and amaze friends on Instagram. (Once you travel across the world your likes go up. Way up.)

Directions: You can catch a flight once you arrive in Sana'a, Yemen (SAH), or Sharjah, United Arab Emirates (SHJ).

4. Svalbard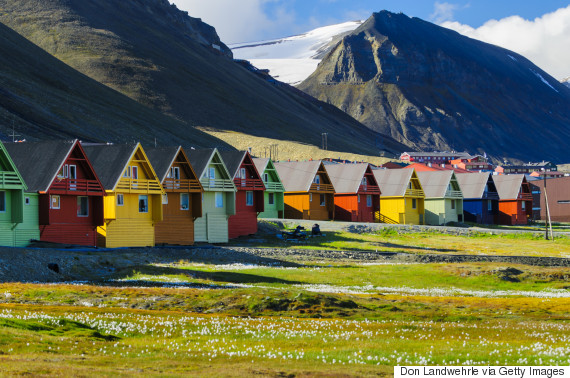 And where is that?: A Norwegian archipelago in the Arctic Ocean, about midway between Norway and the North Pole.
Why go: When an expedition to see Santa seems too extreme but you'd still like to check out some polar bears, compromise and venture on up to Svalbard. Visitors flock to see its relatively untouched, Arctic terrain, complete with majestic glaciers and, yes, lots of polar bears in their natural habitat. There are so many, in fact, that while it's illegal to kill bears for sport, you must carry a gun when traveling outside settled areas in case of bear attack. Other Arctic wildlife you may encounter: whales, puffins and walruses. Not so into animals? The island is also home to the Global Seed Vault, the world's largest store of plant seeds, which are kept safe and secure (and well-chilled) on the island in case of global crises. Who says your island vacation has to be warm?

Directions: Fly to Oslo, Norway (OSL), where you can catch a flight to Longyearbyen.
5. St. Helena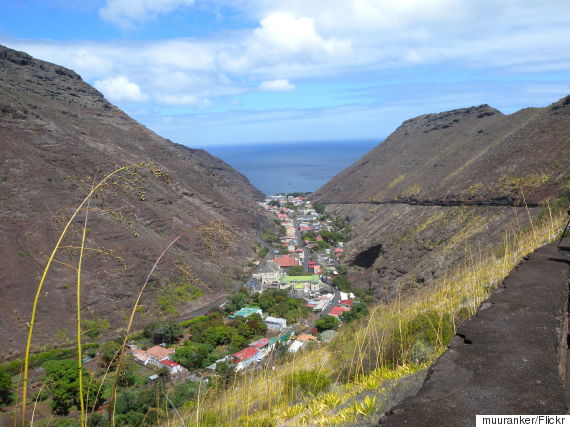 And where is that?: Smack dab in the middle of the southern Atlantic Ocean, with Rio de Janeiro 2,500 miles to the west and Africa's southern coast 1,210 miles to the east.
Why go: If you've ever wanted to exile yourself to an island, consider one that has hosted the ultimate outcast: After Napoleon I was defeated at Waterloo, the onetime Emperor of France was banished by the British government to St. Helena, a tropical island of volcanic origin. One of the most remote destinations in the entire world, the tiny island is only 10 miles long by five miles wide and is a veritable untouched garden of Eden. You'll see abundant flora and fauna -- many of the species unique to the island -- deep blue waters you can explore via diving or snorkeling with a local instructor, 1,000-foot-high cliffs and a stunning mix of scenery for such a small place. Golf fans will relish the chance to play arguably the most inaccessible 18 holes in the world, and history buffs would do well to visit Jamestown, the capital, which is British colonialism personified.
Directions: Fly to Cape Town, South Africa (CPT), where you can catch a ride to the island via one of the only two British Royal Mail ships left in service. And if this throwback-style sail appeals to you, don't put off your St. Helena visit -- a local airport is slated to replace the ship as the means of reaching the island in July 2016.

Prepare for the excitement ahead by flying in Lufthansa Airlines' new Premium Economy Class. Enjoy more comfortable seats, more service, more space and much more.