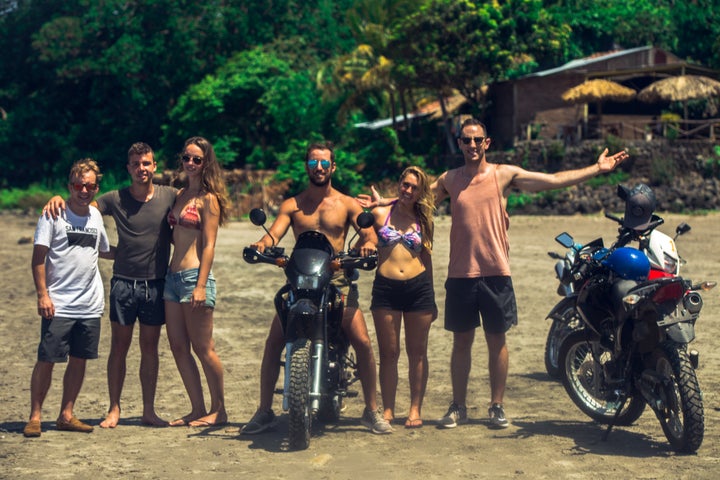 Marc Augustine has a job, but not a permanent office address.
He runs DsGenie Inc., a dropshipping start-up, and he's lived in the U.S., Canada, Bolivia, Costa Rica, Panama and Colombia over the past 10 years -- working remotely in each place.
"I value my freedom, both financially and physically, more than anything else," the 33-year-old from Trinidad and Tobago told The Huffington Post over email this month. "I've been able to move to cheap countries and not have to worry too much about financial commitments."
But for all the benefits of not being geographically tied down, there have been challenges, too. There's no proverbial water cooler at which he can mingle and bounce off ideas. Networking that might happen over lunch in the corporate cafeteria is non-existent.
"Meeting like-minded people" on the road is especially difficult, Augustine said.
But Augustine was introduced to a new way of remote working last month.
Some of the trappings were familiar: he was in a foreign land (Nicaragua this time), and his office was in a temporary dwelling (an airy bungalow). But there were several new features. For one thing, Augustine was sharing the space with more than 10 other people — all of them remote workers like himself, hailing from all around the globe.
Augustine had joined Wifi Tribe, one of a growing network of so-called "digital nomad" programs aimed at bringing together entrepreneurs, freelancers and others in a semi-structured work environment far away from home.
"Wifi Tribe is a long­-term traveling and co-­living community for young entrepreneurs and remote professionals," said co-founder Diego Bejarano Gerke over Skype from Nicaragua in May.
Participants get housing, office space, and, of course, access to the internet. It's one of the more flexible and unstructured digital nomad programs on the market. Prices are from $800 to $1,400 per month and Wifi Tribe offers options that are as short as two weeks. Gerke said that was an intentional choice.
"We want this to be accessible to a wide range of people," he said.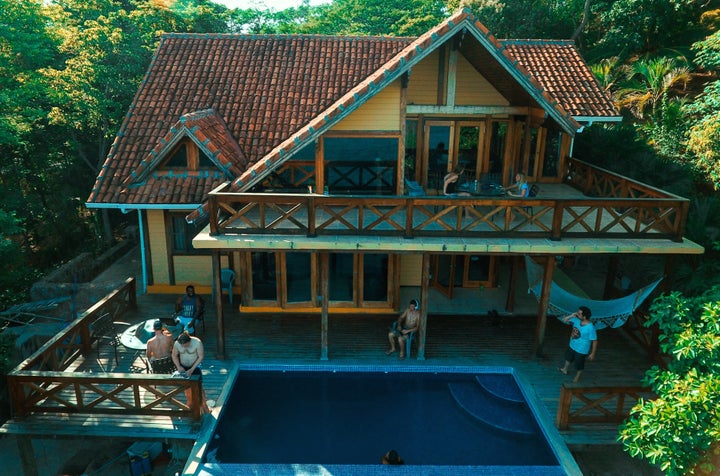 Wifi Tribe officially launched in March, but Gerke said the program has been a few years in the making. He helped organize several "entrepreneurial trips" to Ibiza with groups of workers in 2014.
"At the end of it, some of the participants told me that it had been the best experience they'd ever had in their lives. It was an energizing feeling," he said. "So I asked myself, how can we recreate this and extend it?"
Gerke, who was born in Germany but moved around a lot as a child, is all too familiar with the challenges of remote working.
"I've been working remotely since graduating from college and it gets lonely," he said. "It's hard to make a network. I used to live in these remote places and I would work really, really hard, but I wouldn't get much done. I discovered through Ibiza and other experiences that I do my best work when I meet other like-minded, driven people."
Gerke said the motivation at Wifi Tribe is higher and the sharing of knowledge, ideas, tips, tools and tricks makes you more productive while you're working. "You have more time to do new things," he added. "You simply squeeze more out of life every day."
Augustine said the month he spent with Wifi Tribe in Nicaragua was a fulfilling experience. He hopes to join the organization in a more permanent capacity.
"The main highlight for me was the open sharing of ideas and feedback," Augustine said. "It may seem insignificant but getting feedback from other experienced, intelligent entrepreneurs is something that I was finding very hard to find while traveling."
The time Augustine spent with Wifi Tribe was the most productive he'd been in a long time, he added.
"We all motivated each other on a daily basis to get things done," Augustine said. "I personally enjoy being around motivated people, and this has given me this -- something I have been missing for years."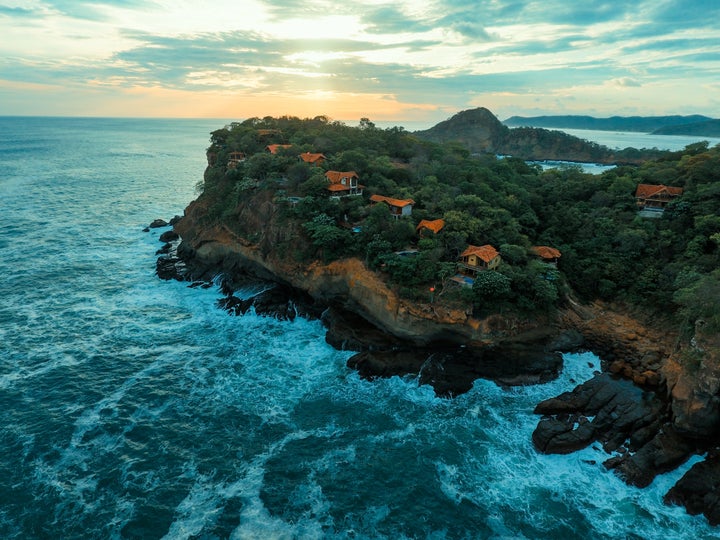 A Digital Nomad Revolution
Remote work, at least among American workers, has become not just more viable, but also more accepted thanks to both improved technology and a shift in workplace culture.
In 2015, 37 percent of U.S. employees reported doing some of their work remotely, a jump from 9 percent in 1995 and 30 percent in 2008. Companies like Automattic, Buffer and Zapier have made headlines in recent years for making remote work part of their modus operandi. These firms have employees based in countries worldwide. "Choose your own adventure," Automattic, the web development company behind WordPress, urges its workers on its website.
"Remote work appeals to many employees as it offers a sense of freedom and adventure," said Antonio Neves, a leadership speaker and author who specializes in millennials in the workplace. "Nothing can be more tragic for a recent college graduate or young professional than to look at their calendar and realize they only have two weeks of vacation a year with their employer. Being stuck in one place, no matter how good of a company they work for, without freedom to roam and explore this vast planet can be demoralizing."
Remote work can also be appealing to some employers because it can actually increase employee engagement and productivity, Neves said. It also can offer the company a glimpse into new business markets at a low cost -- the employee's salary -- that they otherwise wouldn't have access to.
"With companies working hard to keep employee turnover low, it's an opportunity to potentially retain employees who otherwise would leave the company," Neves said.
With employers and employees expressing more interest in remote work, several companies offering opportunities to remote workers have entered the industry. These include remote work programs like Remote Year, which launched in 2013 and was one of the first in the field.
A growing crop of co-living spaces has emerged, such as Nomad House and Roam. These companies are similar in service to AirBnb, but they focus on providing housing with Wi-Fi to so-called "digital nomads." Desk surfing which, as the name suggests, resembles couchsurfing for employees, has also grown in popularity.
Remote working programs have advantages, industry experts say. But the pros and cons would be strongly dependent on a person's preferences, type of employment and work style.
"Someone who is energized by being around new people and in new places could find this quite invigorating," said What Millennials Want From Work author Jennifer Deal, a senior research scientist at the Center for Creative Leadership. "[But] for those whose work benefits from face to face contact --not face to face mediated by a computer -- I'd imagine it would be more difficult to participate in these programs."
Neves agreed and said one of the downsides would be not being able to connect with and develop strong relationships with colleagues at the home office.
"As great as Google Hangouts and video conferencing is, it's tough to replace face to face interactions," he said. "For this reason, it's important to go above and beyond to have great communication with your team and colleagues and establish clear expectations."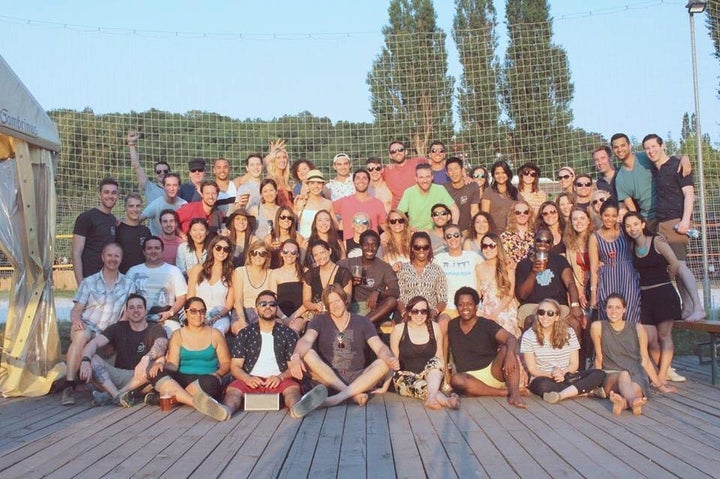 Adventure, Camaraderie And Wi-Fi
Entrepreneur Greg Caplan came up with the idea of Remote Year because he wanted to travel the world after leaving his job at Groupon in 2013. But he'd encountered difficulties in finding companions to travel with.
"After lining up remote work, I asked my friends if they wanted to travel with me while working remotely," the 26-year-old told HuffPost over email last month. "Unfortunately none of them could."
So Caplan turned to the internet to find some new buddies to travel with. The group of companions that formed eventually became Remote Year.
Like Wifi Tribe and many other digital nomad programs, Remote Year provides participants with housing and a promise of 24/7 Wi-Fi access in locations around the world. Remote Year only has programs lasting 12 months.
Remote Year invites up to 75 participants to spend a month at a time in a new city at a cost of $27,000 for a year. (price includes accommodation, airfare and community events.) A new batch of participants will join the program this September. Kuala Lumpur, Malaysia, is the first city on the itinerary. Thailand's Koh Phangan, Cambodian capital Phnom Penh and Split, Croatia, are next on the agenda.
"The aim of the program is to enable professionals to experience the world without having to give up their jobs," said Caplan. "We hope participants will leave Remote Year with the knowledge, experience and tools to advance their careers whether they return to their office jobs or continue to travel and work remotely."
Fast Company expressed some skepticism at Caplan's "big idea" when it profiled Remote Year in 2014. The years that have passed have served as a testament, however, to the growing appeal of his and other such programs.
More than 130,000 people have applied for Remote Year programs, according to a company spokeswoman.
The popularity of these programs seem to stem, as Augustine and Gerke suggested, from a confluence of three main desires: wanting to see the world while still gainfully employed and surrounded by friends.
Carolyn Canonica, a 32-year-old physician assistant from Long Island, New York, decided to join Remote Year because it seemed the "perfect fit" for the avid traveler, who was becoming frustrated with work constraints. "As a young, single woman without familial, health, or financial barriers, I couldn't find a single reason NOT to do it," the current program participant said.
Testimonies like that have convinced many in the industry of the staying power of remote work and the programs that are emerging to cater to it.
"The mobilization of the modern workforce is more than just a trend -- it is becoming the new status quo," said Nathan Yates, co-founder of We Roam, another program for remote workers. "Technological advancements, the coming of age of millennials and the rise of the labor on demand economy are forcing companies to seriously consider the tangible benefits that come from allowing remote work. Most companies do not have the resources, experience or the economies of scale to run a remote working program in-house, so the demand for remote working programs will only increase."
Yates believes "the next evolution in this space will be remote working programs that partner with employers to ensure that both employees and employers are realizing the benefits of the remote work movement." We Roam had just launched a corporate partnership program in May, he noted.
"Corporate America is scrambling right now to rethink traditional workplace structures and norms in order to compete for millennial talent who have radically different values and motivations than previous generations," Yates said. "Partnering with a remote work program like We Roam is an effective way to help recruit and retain this hard to reach but increasingly more important demographic."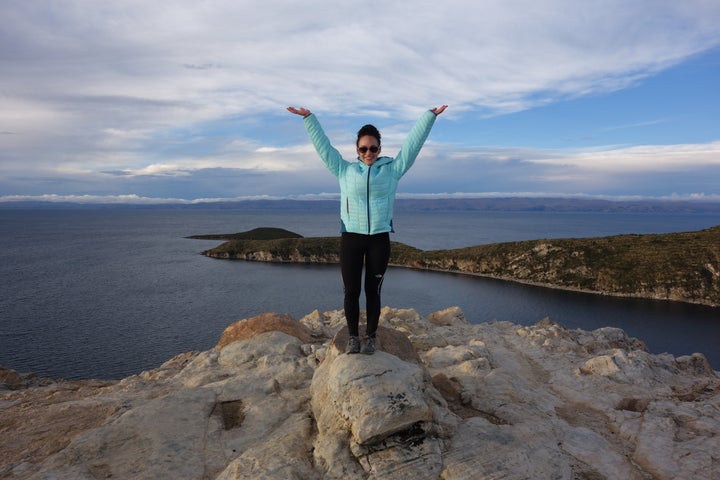 However, remote work programs are not for everyone.
"I imagine this is a choice that is realistic only for people in specific types of jobs at a particular life stage," Deal said. "I have difficulty imagining two people who work at different types of jobs -- say a teacher and an independent contractor -- who have two school-age kids being able to participate in this sort of program."
Most remote working programs also require participants to have stable employment. Wifi Tribe's Gerke stressed it isn't a backpacker lifestyle. "The term 'digital nomad' has a lot of cheapness associated with it but we're trying to detach from that," Gerke added.
A preference for group travel, rather than solo, also seems to be a prerequisite, as is an ability to be away from home and out of one's comfort zone.
"I imagine it would be fun for some, and less so for others," Deal said. "But I'd think the people who would dislike this intensely would not choose to participate in the first place! So there should be a considerable amount of self-selection going on."
Scroll down to see six different remote working programs currently on the market, each slightly different in aim and structure:
Remote Year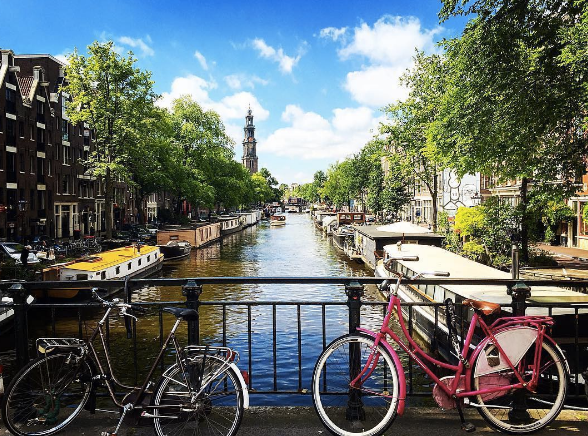 We Roam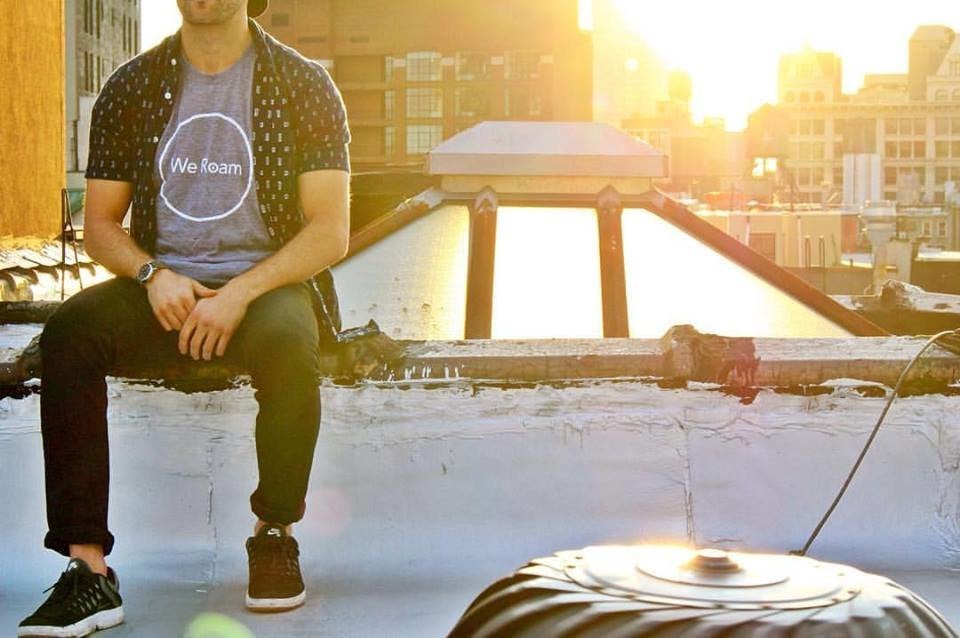 Wifi Tribe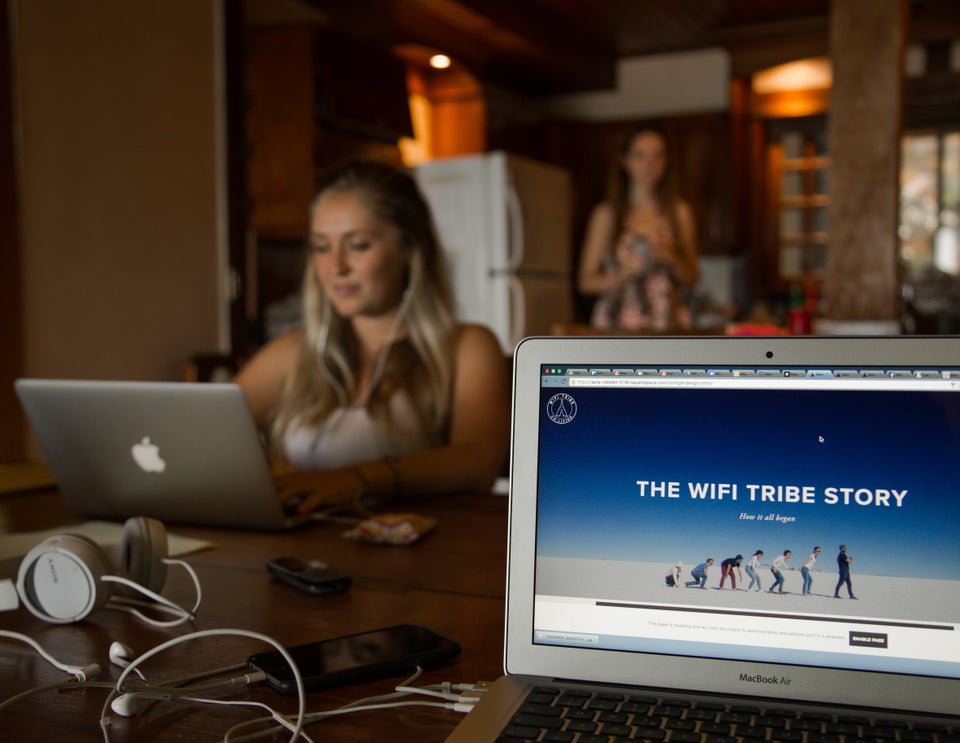 Hacker Paradise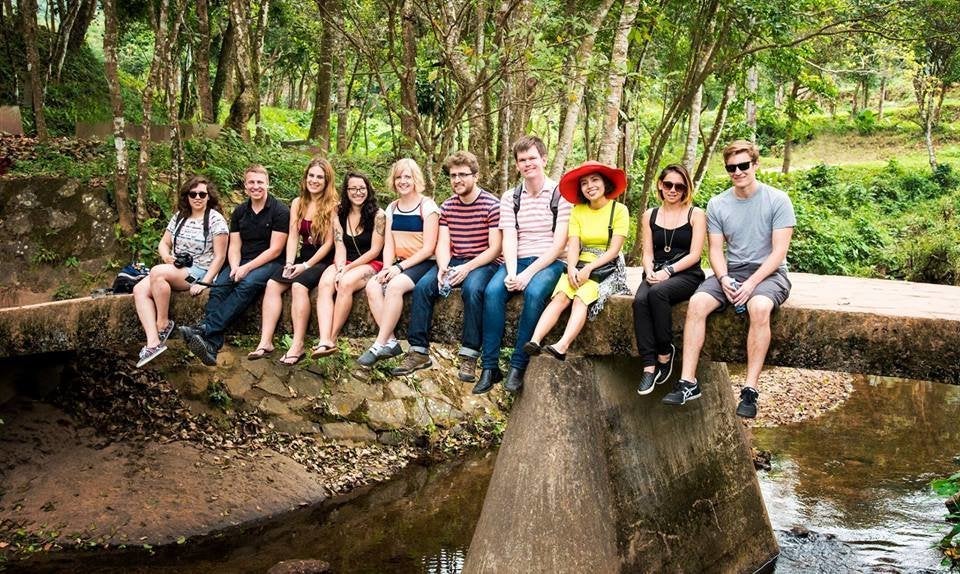 Remote Experience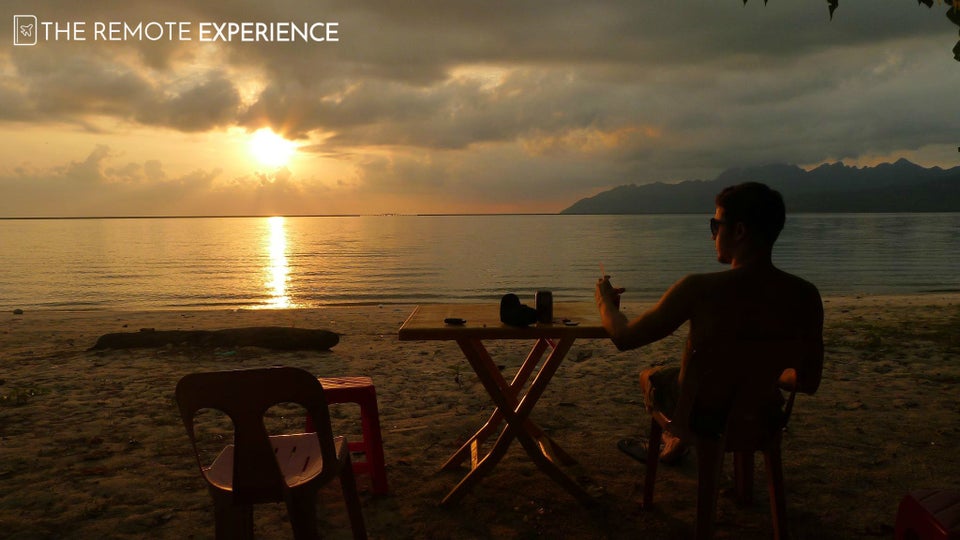 Terminal 3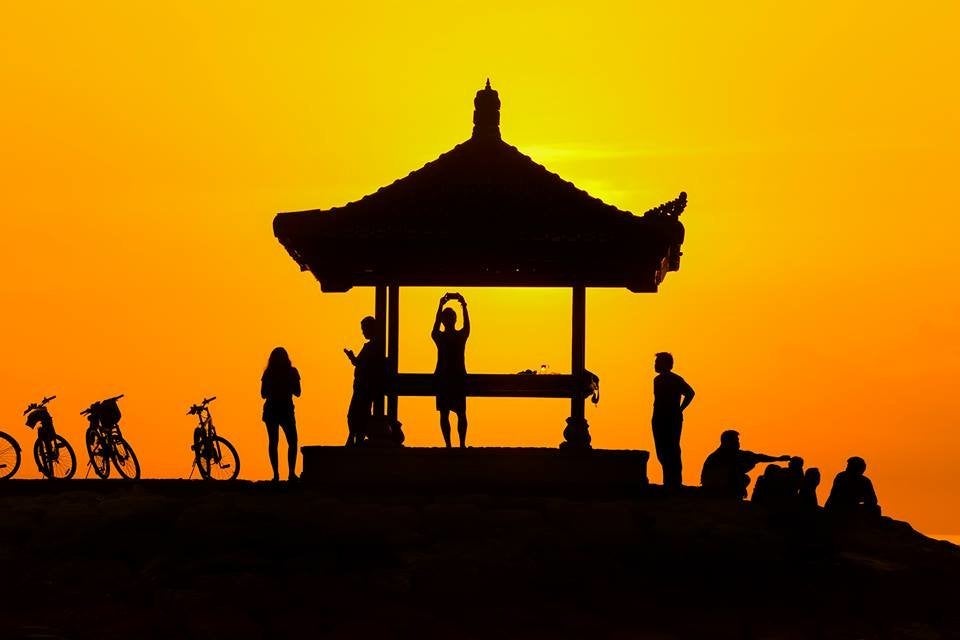 Related
Popular in the Community