UPDATE: VH1's hit series "Love & Hip Hop: New York returned for season six Monday night (12/14) ranking as the highest rated season premiere of a reality series drawing a huge audience of 4.6 million total viewers. The show also ranks as the number one most social show on all of television including sports events.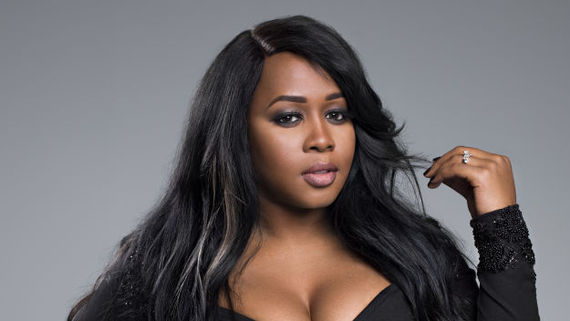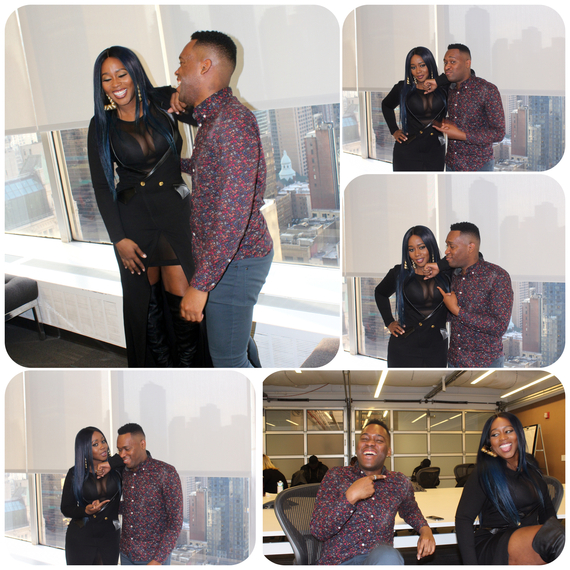 (Photo Cred: Kala Riggins of modelmayi.com)
It's been a little more than a year now since Remy Ma; the Bronx raised rapper, walked out of prison after serving six and a half years for a crime that happened in the summer of 2007. On all accounts, Remy Ma was on top of the world, a Grammy nominated rapper, the lone female of Terror Squad (the group put together by rapper Fat Joe), she still remains only one of four female rappers to ever have a number one single on the Billboard Hot 100 chart. Flash forward eight years later and Remy Ma is ready for a coming back.
Earlier this year it was announced that the rapper and her husband Papoose would be joining the popular VH1 show, Love & Hip Hop. The show, based in New York, is the original creation of Mona Scott Young and it follows people connected to the hip-hop industry, their love lives, as well as the music. I got an opportunity to sit and chat with Remy and I wanted to start with the obvious, why choose reality television?
Remy Ma: This was something that was really thought long and hard over. Initially I was opposed to it and it's not like I had seen any of the episodes because I was in prison and we didn't have cable TV. Prior to going to prison I was in the works of starting my own reality show but that never worked out for obvious reasons. The decision came together after sitting down with Mona Scott Young and the whole purpose is to embody the title of the show, Love and Hip Hop and I feel like me and my husband Papoose, we are the definition of Love and Hip Hop and Mona told us how she wanted this season to get back to what makes the show special and that's showing the lives of the artist through their music and love.
KM: What do you think of the show and how it can be beneficial to you?
Remy Ma: This show has an amazing audience and with me just coming home it would be a great way for me to get people, because there are some people that don't know who I am because I was gone for a long time. On top of that I definitely have music coming, in fact the day of the premiere I will debut my first record.
Reality television in some cases comes with it a lot of crazy. Between the fights that often break out without any notice and the realization that the characters playing out on TV are actually living out their real lives. The real lives that many times involve drink throwing, hair pulling, and in some cases actually physical fights I wanted to know how Remy would fair in all of that. In her real life she is still on probation and one wrong move could mean a return to prison.
Remy Ma: I think that people approach by what you give them and the energy that you put out and I don't think that I put out the aura that you can swing on me and there not be repercussions. I don't feel like anybody would come at me in that manner. There is a level of respect that I demand and I don't feel like that kind of decision and violate me.
Remy Ma is back in the spotlight after a stint in prison. She told me how her time away helped her to remember the things and people that are important in her life.
Remy Ma: Being away from my family, being away from my husband, being away from my son, being able to continue my music career and doing the things that I loved that helped me. I never want to be in the situation again where I can't eat when I want to, I can't go to the store when I want to. I don't ever want to feel like that again in my entire life and because of that, you know I'm still on parole too so that kind of gives me a sense of not to do anything crazy. I value now so many things that I took granted before. I move differently now, I think differently, and I care about different things.
KM: In research for our chat today I came across a group of diehard Remy Ma fans that were so against you joining in on the reality show platform, what would you say to them?
Remy Ma: You know I think some of my fans, you know the ones who really know me, and I feel like they were afraid that I would join the show and then get into an altercation that would cause me to go back to prison. I've been home a year and I haven't been out there like that. So right now no one has really been able to interact and see the changes that I have made. I'm not that same girl that will just pop off without thinking about it. That's how I use to be, being one hundred percent honest if people said something I didn't like or did something I didn't like that was it for you but now I don't think like that anymore. Me and my husband decided to do this because we love hip hop and we love each other so this platform will show people that I'm a real person, I'm a mother, I'm a wife and a real person that goes through real emotions.
Before my sit down with Remy I had the opportunity to watch the first episode of the new season and if you're reading this before watching the season six premiere I will tell you that watching the scenes with Remy and Papoose you see a man and woman totally in love with one another. I'm interested in seeing their story play out this season. Now if you are reading this after the premiere maybe you saw the exact same chemistry that I did.
KM: Remy, in August you posted a one year later picture to Instagram where you thanked your fans for sticking by you but it was your words to your husband that really stood out and as I watch you both on scene I can see a true and genuine marriage and friendship. How did he help you get through the toughest time in your life?
Remy Ma: He has been amazing; he literally put everything aside for me. The first year that I was in prison he came every single day to visit me and he was like as long as you are here this is where I live. He would always tell me how it was going to be all right and everything was going to be okay. When people in prison would tell me that my career was over and at some point in the many years that I was there you start to think is that really true and he would just reassure me that there are people out there who still rock to my music and will still be here for me once I got out. I feel now that people really want to see me win and he is at the top of the list of people who really and truly want to see me thrive and do well.
To know Remy Ma is to know that she has cracked out some of the hottest flows to some of the best beats. Songs like "Whateva" and "Conceited" dominated the airwaves back in the mid 2000s and her verse of Terror Squads "Lean Back" was a hit. We talked more about music and what her fans can expect from what she's spent time since being released from prison working on.
KM: In your new music, will we get that same Remy?
Remy Ma: Absolutely, I have changed a lot but that has not changed. My pen game is strong, my mouth is still crazy and reckless but I just don't act on things that I use to do. My new music is still me but it's current and I'm going to give you that realness.
KM: How do you feel about female emcees in hip-hop right now?
Remy Ma: Oh think its trash. Like no one is original anymore. However, I was coming through Times Square and heard that new Missy record and I was like she is someone who has stayed true to herself and the music and I can really vibe to that record. I spoke to her when I was away and I asked her why she wasn't putting anything out and she told me that it was so different now but I'm back and I'm ready for people to hear my music again. Like I said you're going to get that same Remy with even more things to say now.
Remy Ma and her husband Papoose will take you inside of the Hip-Hop empire on the new season of Love & Hip-Hop. The new season starts on Monday, December 14th and it looks to be a winning season for Remy Ma and Papoose.
Calling all HuffPost superfans!
Sign up for membership to become a founding member and help shape HuffPost's next chapter