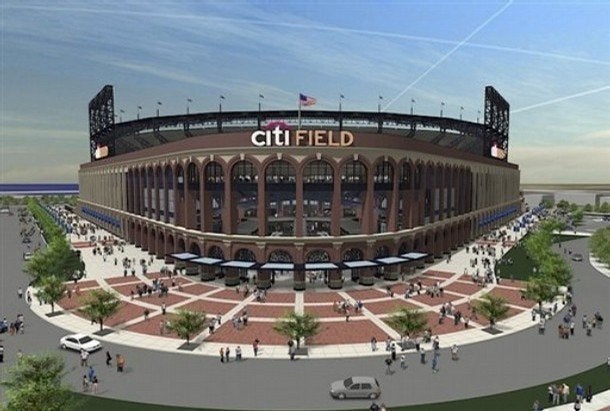 Two congressmen at opposite ends of the political spectrum have found something to agree on: Tear down that sign.
In 2006, Citigroup entered into a $400 million contract with the New York Mets for naming rights to the team's stadium, now called Citi Field. That was then. Housing prices were climbing, no-doc loans were flying out the door and Citigroup was encouraging us all to "Live Richly."
This is now. Citigroup has taken $45 billion in bailout funds -- plus another several hundred billion in guarantees -- to stay afloat as it contemplates breaking into smaller pieces. With that cash in mind, Ohio Rep. Dennis Kucinich, one of the House's most liberal Democrats, and Texas Rep. Ted Poe, one of the most conservative Republicans, see a problem with the $400 million contract. The duo wrote newly-confirmed Treasury Secretary Tim Geithner Thursday urging him to nix the deal.
"We request that you intervene and demand that Citigroup dissolve the agreement they have with the New York Mets," reads the letter. "Absent this outcome, we feel strongly that you should compel Citigroup to return immediately all federal monies received to date, as well as cancel all loan guarantees."