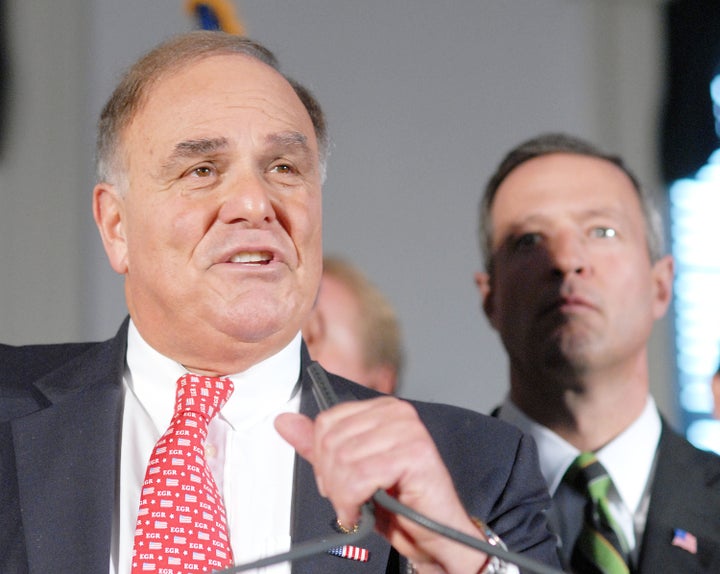 Pennsylvania Governor Ed Rendell sent an unusually blunt message to prospective senatorial candidate Joe Sestak on Friday, saying that if the congressman ran against Arlen Specter in the Democratic primary he would lose and fade into political obscurity.
Appearing on the "Ed Show", Rendell didn't apply even the slightest bit of sugar coating to his advice. Specter, he said, would kill Sestak in a primary largely because he has a history of aiding constituents, has the backing of the party machinery, and is supported by the president.
"I'm a great admirer of Joe Sestak and worked hard to get him elected and re-elected," Rendell said. "And I'm going to work hard to get him re-elected when he runs for Congress next year. Not for the Senate. Joe should not run for the Senate in the Democratic primary. He would get killed."
"[Sestak] doesn't want to be marginalized," Rendell reasoned. "He doesn't want to get 15 or 18 percent [of the vote]. Joe should run for Congress again; establish some seniority. His time will come... but it is not this year."
And what if it was this year?
"We will lose a terrific Congressman," Rendell said. "Joe Sestak runs against Arlen Specter, he is out of the Congress after just two short terms. We will lose a terrific Congressman and when he loses to Arlen, he fades into political obscurity."
Rendell's remarks on the 2010 election - the most candid offered to date - come just days after Sestak announced, also on the "Ed Show", that he would likely mount a challenge to Specter in the primary. Should he do so, Rendell said, the chips will undoubtedly be stacked against him. Not, necessarily, because Specter is more ideologically in tune with Pennsylvania Democrats, though Rendell did argue that the state was more conservative than widely believed. But rather because the party - from the local pols to the White House - would all be working on Specter's behalf.
"It's unbelievable how many [local Democrats] know Arlen personally and admired him and supported him even though he was a Republican in the past," said Rendell. "You can't buy that and you can't overcome that in one campaign. It's been 30 years. Number two, Arlen specter, will raise two, three, four times as much money as Joe Sestak. Number three: Arlen Specter has the support of the president and vice president. The president who has got a 90 percent approval rating among registered democrats in Pennsylvania."
"I think Joe should think about what Arlen has done," Rendell concluded, "the alliances that he's made over the years, the constituent service operation that he has that is second to none, and the fact that he does have the support of Democrats, particularly the president."

REAL LIFE. REAL NEWS. REAL VOICES.
Help us tell more of the stories that matter from voices that too often remain unheard.