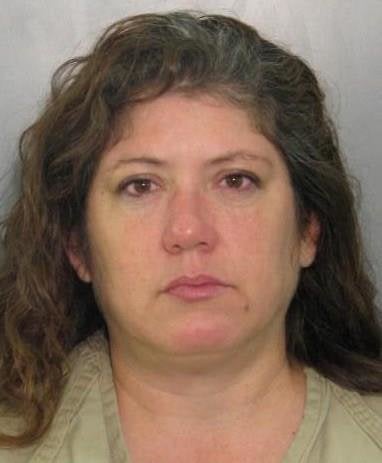 "Siri, is this considered stealing?"
CCSO detectives said they received a call on Sunday at 11 p.m. after a woman said she accidentally left her iPhone4 in a WalMart restroom. When she returned to get it, it was gone. The woman said she "pinged" her phone with the built-in GPS locator several times. Each "ping" came back to the same address in North Port, Fla.
The woman said she was then contacted by a woman, later identified as Glynn, who claimed to have her phone. Glynn allegedly said that she would give the phone back at a cost and that she would otherwise sell it on eBay. The woman's boyfriend then talked to Glynn and said he was told $100 could buy the phone back. Glynn said to meet her at the North Port WalMart for the exchange.
CCSO detectives contacted North Port Police to pose as the boyfriend and meet with Glynn. Glynn, however, changed the meeting location to the Murdock WalMart, where the phone was originally taken, and so the North Port police were not present.
The boyfriend and CCSO detectives met at the Murdock WalMart to wait for Glynn. When she arrived, the boyfriend told Glynn he would not give her the $100, and she walked away. The boyfriend followed and offered Glynn $20, which she accepted. After she returned the phone, CCSO detectives approached Glynn and took her into custody.
According to the sheriff's office, Florida law states that if someone finds lost or abandoned property, "failure to report the finding to law enforcement or return the property when asked is considered theft."
Popular in the Community