New foster moms, Renée and Angelique, planned for one child, but quickly discovered a rather simple formula for caring for two. In this week's RaiseAChild "Let Love Define Family®" series installment for the Huffington Post Queer Voices, contributing writer Beth Hallstrom shares their parenting secret that is helping their foster sons thrive.
Renée Pederson and Angelique Racicot drew a winning hand after meeting at a poker game, finding romance and expanding their family through fostering and adoption. Now they have a full house, or rather a house full of love, kids, animals and happiness.
Renée, 37 and a CPA at a large bank, and 39 year-old Angelique, who is a production manager at a large format print company, reside in Lakewood, California. They met at that fateful poker game at a friend's house in 2010 and were married on the anniversary of their first date, on April 3, 2014.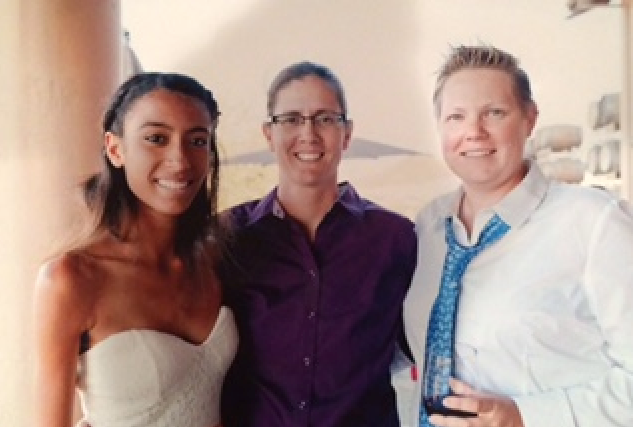 "Angelique already had a biological daughter and she thought she was done with parenthood. Then, she me met me and found out I wanted to be a Mom so we decided fostering with an eye toward adoption was the best fit for our family," Renée explained.
Angelique's daughter is now 18 and a student at Northern Arizona University. 
Renée and Angelique attended a RaiseAChild event to learn more about foster care and adoption and researched agencies in California. Ultimately, the couple chose RaiseAChild partner agency, Penny Lane Centers, which offers a myriad of services in several locations in California.
"At Penny Lane, they held our hands, responded immediately when we called, and kept on top of us to get our paperwork completed and submitted. It was so nice to have that much help, especially when you're new at this," Renée said.
Within 8-12 months, they received their foster care certification through Penny Lane and soon received a call that a baby boy was available.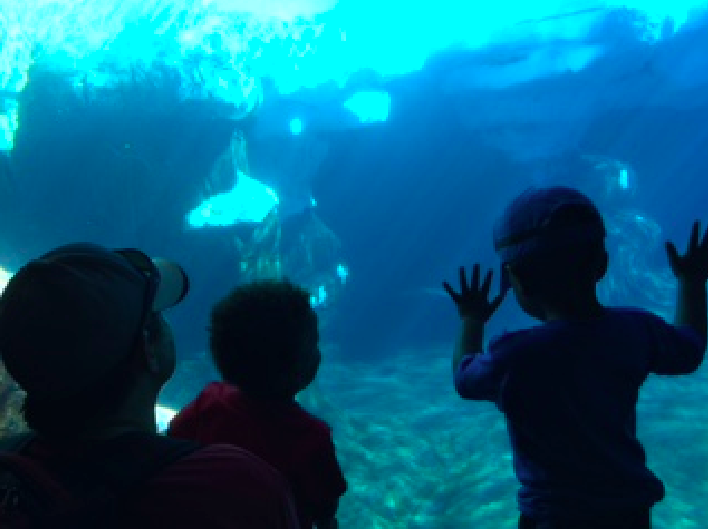 "We got the call when we were literally in the airport on our way to a family wedding," Renée said. "And that baby needed to be placed immediately."
Unfortunately, the timing was not right. But not too long after, they got the call they were waiting for. A sibling set of boys needed foster care immediately and might likely be available for adoption in the future.
"We really didn't want an infant. We wanted a two-year old boy. Well, we got him and he came with the bonus of a one-year old brother," Angelique noted.
"That first night was stressful -- and expensive -- we were prepared for one and had to double everything. They didn't have clothes or shoes, not even pajamas. All the boys arrived with were two nasty old pacifiers and the dirty clothes they were wearing," she recalled.
Renée and Angelique were the boys' fourth placement, never remaining with a family for very long, and there were concerns about their mental development.
Renée, remembering those first few days, said, "It turned out we had a doctor appointment the same day we got the call because the older boy has asthma and we needed to be trained to use his inhaler. We ended up having to wait two hours to be seen, so we used the time to get to know them."
"Then, we had a four-day Fourth of July weekend and we played and carried on and had a ball. There was no question they wanted to be with us. They liked the attention! It did take the older one a month to talk, but he understood everything we said. It's just that no one talked to him before. They are both very smart boys. They just needed attention."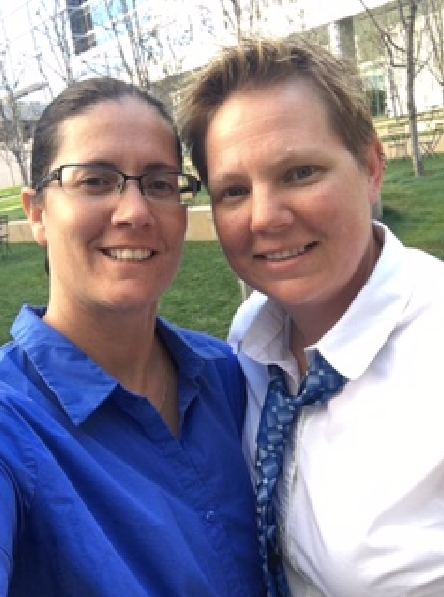 While Angelique said the boys never had a problem bonding with them, there was a struggle to get them on a schedule appropriate for toddlers.
"We couldn't get the older one to go to bed before 9 pm. They never had a schedule or a bedtime routine. As soon as they got into a routine, they just blossomed. After dinner, they're in the bathtub by 6:44, then it's jammies and a story and night-night by 7:30," she said.
"They're both very verbal," Angelique continued, laughing, "it's usually nonstop for both of them. They call me Mama and Renée Mama Nae-Nae."
Renée and Angelique are eagerly waiting their next court date in May and are looking forward to the finalization of the boys' adoption.
"We love the boys and will do whatever it takes to make them ours forever. I understand it's important to be patient. The reward is far greater than the time it takes to finalize everything," Renée said.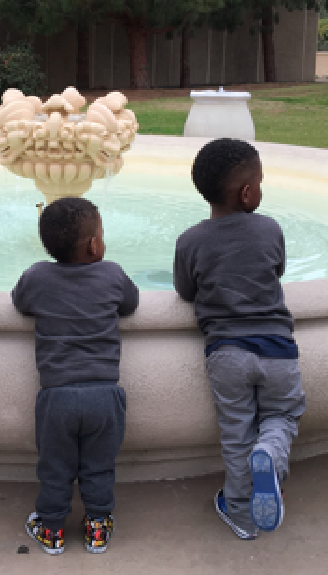 Angelique agreed and said, "You have to be patient with yourself, the system, and the kids. It's so easy to get frustrated with the system, but you have to remind yourself what you're doing it all for. Sometimes you need to step back and not worry about what other people are doing or not doing. Each case is different."
"Our family is very complete. We have three kids, four dogs and a turtle. Our house is very full with activity and love. Yes, we definitely drew a winning hand with our boys," Renée added.
Have you ever thought of building a family through fostering, adopting, or weekend hosting? RaiseAChild.US is the nationwide leader in the recruitment and support of LGBT and all prospective parents interested in building families through fostering and adoption to meet the needs of the 415,000 children in the foster care system of the United States. RaiseAChild.US recruits, educates and nurtures supportive relationships equally with all prospective foster and adoptive parents while partnering with agencies to improve the process of advancing foster children to safe, loving and permanent homes. Take the Next Step to Parenthood at www.RaiseAChild.US or call us at (323) 417-1440.
Join RaiseAChild for a very special National Foster Care Awareness Month Celebration in Los Angeles on Sunday, May 1, 2016 to benefit RaiseAChild and our partner agencies including Penny Lane Centers, Adoptions at Vista Del Mar, The Village Family Services, and Walden Family Services. More information is available at http://honors.preclickbid.com or by calling (323) 417-1440.
REAL LIFE. REAL NEWS. REAL VOICES.
Help us tell more of the stories that matter from voices that too often remain unheard.