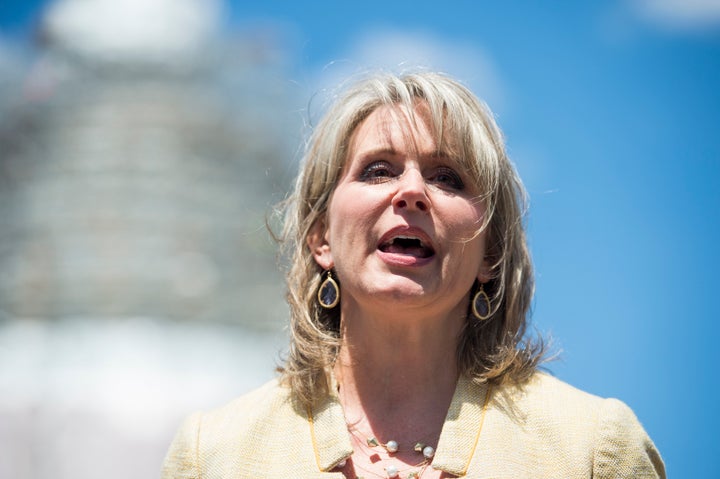 WASHINGTON -- In a contest that pitted two incumbent Republicans against each other, Rep. Renee Ellmers -- the only member of Congress explicitly endorsed by Donald Trump -- became the first GOP member to lose her seat this year, a time when many were expecting Republican upheaval brought on by Trump himself.
Rep. George Holding, a two-term fellow North Carolina Republican, won the primary Tuesday.
"Today the special interest groups, super PACs and their deep pockets won," Ellmers said in a statement. "However, their days are numbered as I roll up my sleeves to help elect Donald Trump as our next president to shake up the status quo in Washington."
Technically, Ellmers is the true incumbent of North Carolina's 2nd Congressional District, but court-mandated redistricting has changed the district's borders. Holding had previously represented roughly 60 percent of the new 2nd District, compared with the approximate 20 percent Ellmers had.
The race became something of a microcosm of the conservative-versus-Trump battle of 2016 in the waning days of the primary, with Holding picking up the backing of the conservative Tea Party Patriots and Ellmers receiving Trump's first congressional endorsement.
Trump recorded a robocall for Ellmers that started being distributed last Saturday, in which the presidential candidate called Ellmers "the first congresswoman to endorse me." (Trump literally means the first "congresswoman," as some male members had endorsed the presumptive GOP nominee before Ellmers.)
Ellmers had angered many conservatives with her opposition to the nature of the rape exception in the House's 20-week abortion ban, as well as a vote to reauthorize the Export-Import Bank and a vote to pass a Homeland Security spending bill that funded President Barack Obama's executive actions on immigration.
Ellmers, who came to Congress in 2010 as part of the tea party wave, has moderated some of her most conservative views since then and become a Republican unafraid to cross the aisle. She's voted for civil unions for same-sex couples and for Trade Promotion Authority -- issues that Holding, a former staffer to Sen. Jesse Helms (R-N.C.), voted against.
But her personal style often left her at odds with some of her colleagues. On Tuesday, Ellmers freely admitted she had accused one of Holding's campaign workers of putting on "a little weight."
On Tuesday, Aiken made it clear he still isn't a fan of the congresswoman.
This post has been updated with Clay Aiken's response to Renee Ellmers' loss, and with remarks from Ellmers' statement following the primary results.