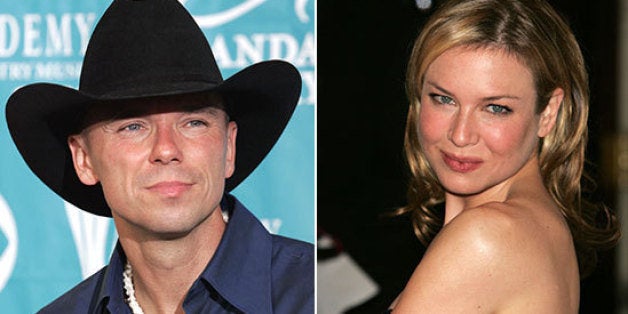 Nine years ago today, the Huffington Post was launched. Fun fact? That same day, celebrity odd couple Renee Zellweger and Kenny Chesney shocked nearly everyone by tying the knot in a barefoot-on-the-beach wedding ceremony in St. John.
Then, a mere four months later, they shocked everyone again by annulling their marriage. Talk about a blink-and-you'll-miss-it relationship.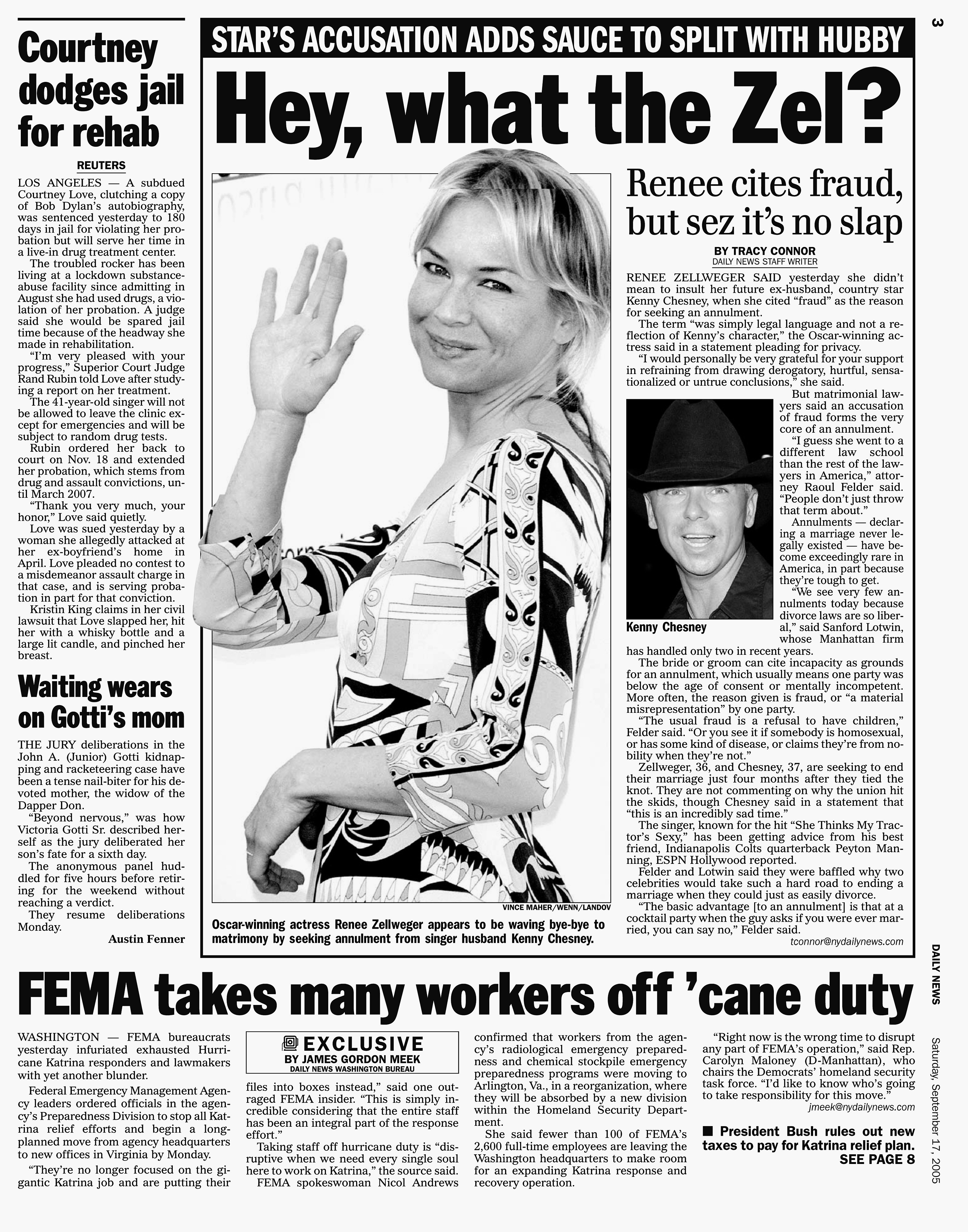 (Photo by NY Daily News Archive via Getty Images)
The question on everyones' mind back then? Why did Zellweger cite "fraud" as the reason for the split -- and why did she file for an annulment instead of a divorce?
In September 2005, the former couple released a joint statement to clear things up: "The miscommunication of the objective of their marriage at the start is the only reason for this annulment," it read, "Renée and Kenny value and respect each other and are saddened that their different objectives prevent the success of this marriage."
A few years later in 2010, Chesney admitted to Oprah Winfrey that he'd simply "panicked" after marrying Zellweger. "She's a sweet soul, no doubt about it, but I just wasn't ready."
We may never know the whole story, but we'll always be a little sad that the man who sang "You Had Me At Hello" couldn't make it work with the woman who uttered the same line a few years earlier in "Jerry Maguire."
Related
Before You Go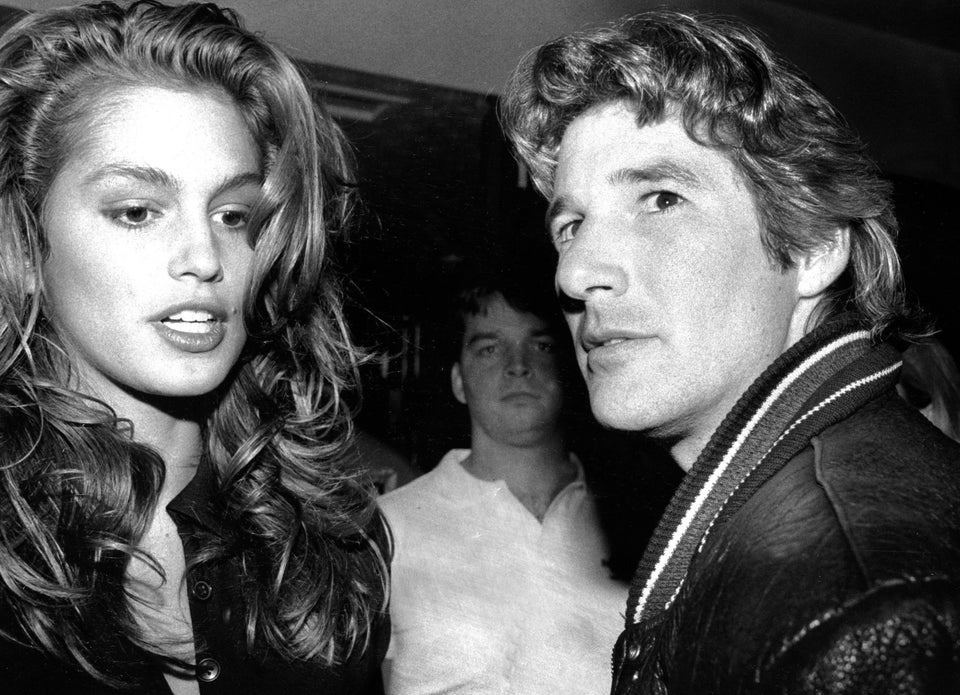 18 Former Couples You Forgot About