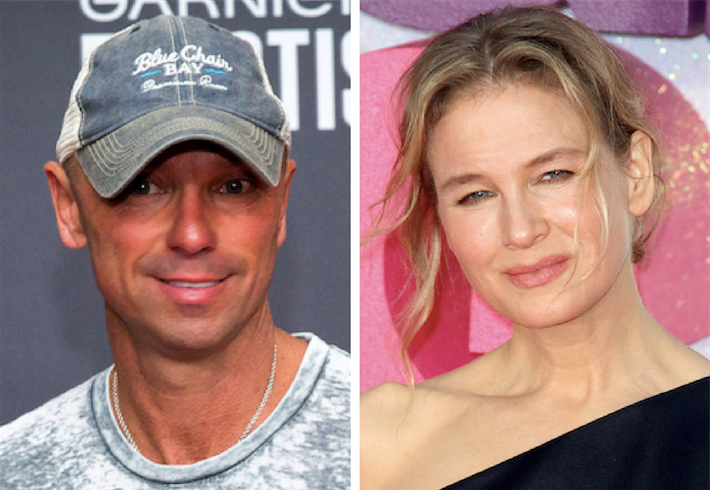 The actress and the country singer famously met in January 2005, got married in May and annulled the entire thing just four months later, citing "fraud." Some media outlets jumped at the odd legal wording and seized on rumors that Chesney was gay, which would explain the "fraud" filing and annulment, rather than divorce.
"I forgot about that. It's a pretty big thing to forget, isn't it? That made me sad," Zellweger said. "It made me sad that somehow people were using that as a way to be cruel and calling someone gay as a pejorative, which has fateful consequences. Of course, there's the bigger-picture problem of why anyone had to make up a story at all."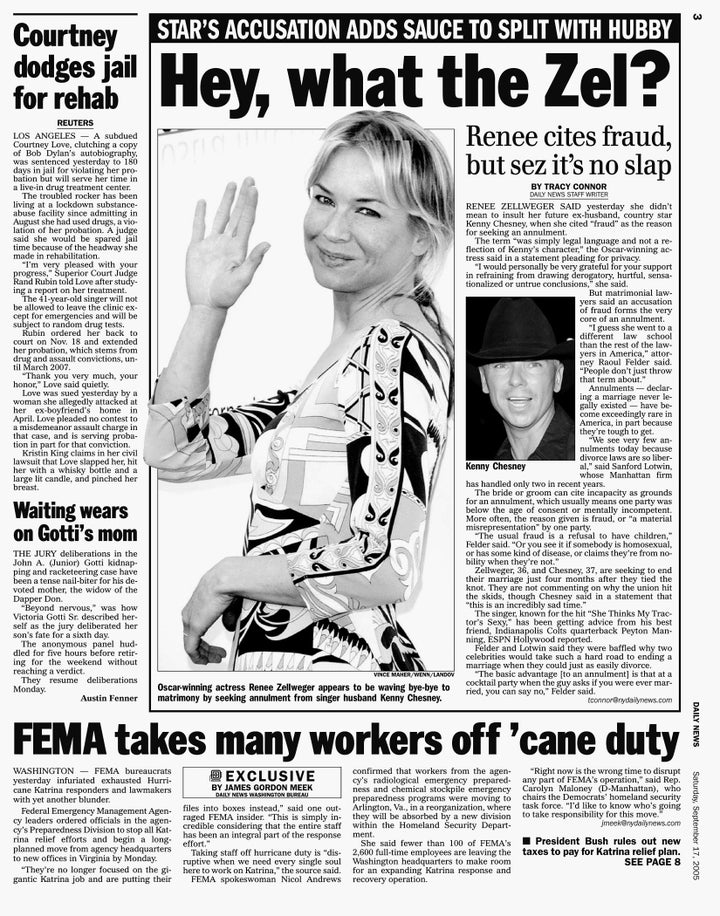 The actress, who is notoriously private, declined to share more intimate details about Chesney, but commented on the extreme negativity surrounding the media circus at the time. 
"I feel you devalue yourself as a human being when you share very personal things with a bajillion strangers who are making fun of you," Zellweger said. "I just don't see that there's any dignity in that. But sometimes it is difficult to just let something be what it is, especially when it's unnecessary ugliness." 
The 47-year-old's comments essentially echoed the statement Zellweger released back in 2005, urging the media to be sensitive about her and Chesney's situation. 
"I would personally be very grateful for your support in refraining from drawing derogatory, hurtful, sensationalized or untrue conclusions and greatly appreciate your understanding that we hope to experience this transition as privately as possible," the statement read, according to People. 
Chesney has also remained fairly guarded about his first and only marriage. He sort of opened up about it to Oprah in 2010, telling the media mogul he "panicked," but added that Renee is a "sweet soul." 
"[I] felt that the idea of marriage made me lose my identity," the country singer added. "I just don't know that I've found anybody bigger than that."
Calling all HuffPost superfans!
Sign up for membership to become a founding member and help shape HuffPost's next chapter
BEFORE YOU GO
PHOTO GALLERY
Celebrity Splits