 WASHINGTON -- Efforts to roll back renewable energy standards in the states this year have largely failed despite the best efforts of conservative groups, according to a new report.
At least 37 bills have been introduced in 2013 to eliminate or weaken states' renewable portfolio standards (RPS), which set a minimum requirement for how much energy a state's utilities must draw from renewable sources like solar and wind. The new report from ProgressNow and a coalition of national environmental and state-based progressive groups found that only one of those efforts has passed so far this year.
"They have almost no success," said Brian Wietgrefe, national research director at ProgressNow. "It's because it works -- the policies work."
Perhaps the most influential opponent is the American Legislative Exchange Council, the conservative nonprofit that brings together lawmakers and corporate interests to develop model legislation. In October 2012, ALEC's board of directors adopted a model bill that the Heartland Institute wrote, called the Electricity Freedom Act. The bill describes RPS as "essentially a tax on consumers of electricity that forces the use of renewable energy sources beyond what would be called for by real market forces" and calls for their repeal. ALEC's list of advisers includes representatives of a number of energy companies that stand to lose money as renewables gain a bigger share of the market, including Peabody Energy, Koch Industries and Exxon Mobil.
Todd Wynn, who until recently headed ALEC's energy, environment and agriculture task force, had promised that 2013 would be "the most active year ever" for efforts to repeal renewable energy mandates. And it was -- but most of those efforts didn't work.
ALEC did not immediately respond to The Huffington Post's request for comment.
Connecticut -- the one "success story" for anti-RPS forces -- amended its standards this year with a law that, among other things, expands the range of hydro power that qualifies to meet the RPS. The new law is viewed as weakening the standards by including large-scale hydropower projects, which many environmentalists disfavor, on the list of acceptable renewable energy sources.
Lawmakers in one state, Ohio, are still considering legislation to weaken the RPS. That bill comes from state Sen. Bill Seitz (R), an ALEC board member who has compared renewable energy mandates to "Joseph Stalin's five-year plan." In a recent letter to the Ohio Senate president, which The Huffington Post obtained, Seitz similarly accused the critics of his RPS changes of being part of the "enviro-socialist movement."
Connor Gibson, a researcher at Greenpeace, said that the anti-RPS efforts failed largely because people in states with those standards like them. "I think that's why we've seen bipartisan pushback in these states. It's very clear that people are being employed in part due to these incentives," said Gibson. "When people start seeing solar arrays [and] wind farms that are employing people in their districts, it becomes hard to roll back incentives."
Meanwhile, ALEC is already gearing up for next year, telling Energy & Environment Daily in June that it expects the bills to be revived in North Carolina and Kansas in 2014.
Before You Go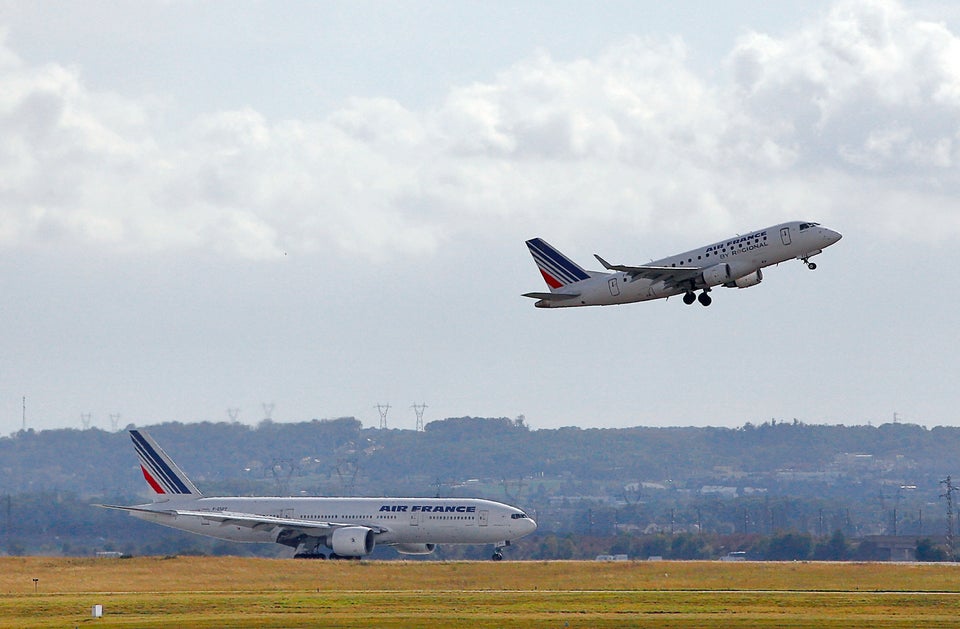 Connect The Dots On Climate Change
Popular in the Community