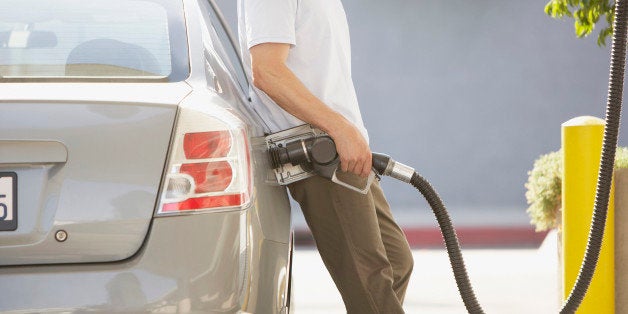 WASHINGTON -- The liberal group Americans United For Change released a new television ad Thursday tying the fight over domestic renewable fuel standards to the situation in Iraq.
The group argues that this is a reason the Environmental Protection Agency should preserve a policy known as the Renewable Fuel Standard (RFS), which was put in place under the 2005 energy bill and requires refiners to blend a specific volume of renewable fuels, like ethanol, into gasoline. Under the standard, the amount of renewable fuels used in the U.S. is supposed to increase to 36 billion gallons by 2022. But last year, the EPA proposed lowering those targets.
The EPA has not yet finalized the 2014 rule, and the debate over RFS has continued between oil companies, renewable fuel advocates, agricultural interests and a variety of consumer and environmental groups.
The Americans United ad comes just ahead of the July 4 holiday weekend, when gas prices often become a hot topic in the U.S. Domestically produced renewable fuels, the ad argues, lower reliance on foreign oil: "It's time to stop letting chaos decide our energy future."
The group said the ad buy is worth $400,000. The ads will run in the Washington, D.C. area this Sunday during "Meet the Press," "Face the Nation," "This Week," "Fox News Sunday" and "60 Minutes." They will also run on MSNBC, CNN and FOX News next week. In addition, the group said it's planning an "aggressive digital media campaign."
Popular in the Community