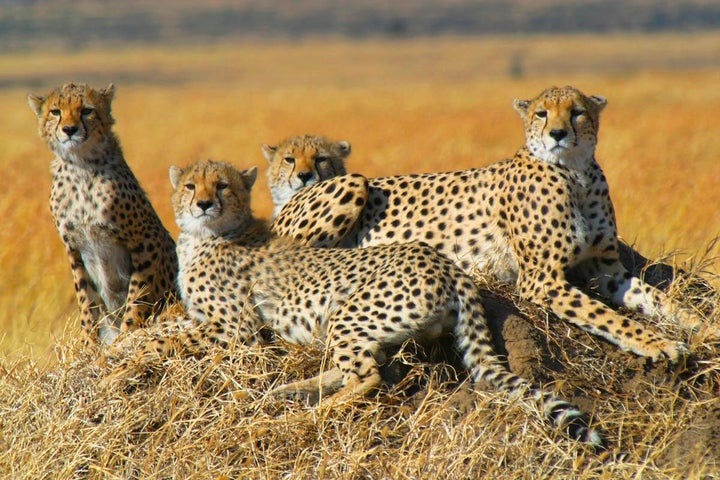 My WCS colleagues and I are wrapping up 9 days in Manila, at the 12th meeting of the Conference of the Parties to the Convention on the Conservation of Migratory Species of Wild Animals (referred to as CMS CoP12). It has been an exciting meeting, bringing together more than 800 people from governments, intergovernmental organizations, and non-governmental organizations from across the globe to discuss the conservation of migratory species.
We live in a rapidly changing world, and wildlife species are threatened by a myriad of cumulative threats, including climate change, poaching and illegal trade, over-exploitation, habitat destruction and deterioration, unsustainable fisheries, oil and gas extraction, and infrastructure. Those threats can particularly imperil migratory animals. For migratory endangered species, all governments along the species' range need to cooperate for the sake of the species.
CMS is the only show in town for migratory species on a global scale—it's the only international agreement devoted exclusively to these species. When a species such as humpback whales, cheetahs, marine turtles, or sharks, migrates vast distances across multiple jurisdictions, its conservation is dependent on cooperation between all those governments; success requires that all range countries cooperate and take actions.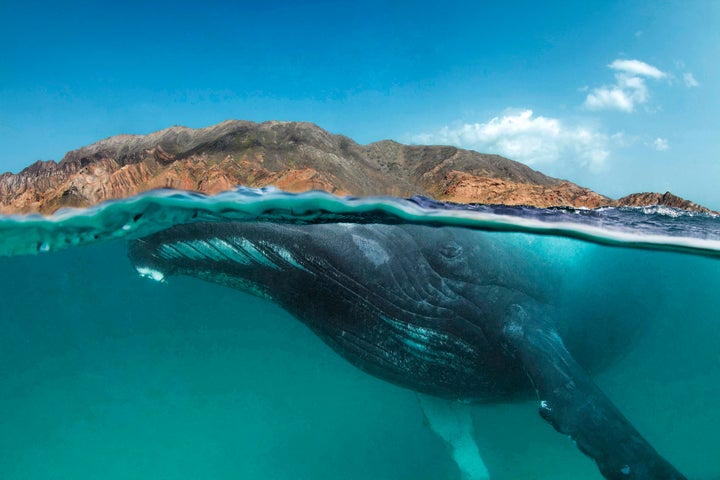 WCS works on the conservation of many CMS-listed species, including: whales and dolphins; African elephants; cheetah; saiga antelope; vicuña; snow leopard; sea turtles; sharks and rays; and many, many others. We have active science-based field programs on these species, and work with our government partners to mitigate threats and establish and manage protected areas for their conservation.
Furthermore, conservation is inextricably linked to the well-being and sustainable development of local and indigenous communities—people whose livelihoods, food security, and cultural and spiritual values are dependent on healthy populations of these wild species. Sustainable development without conservation of species and their habitats will never succeed, nor can conservation succeed without the human dimension.
The agenda for the CMS CoP that just closed in Manila was full, and many of the issues were a priority for us at WCS. We shared our scientific and technical expertise, and I am pleased to report that the governments that are Parties to the CMS showed tremendous leadership in adopting many proposals and actions that if implemented, will help ensure that migratory species of wild animals have a fighting chance.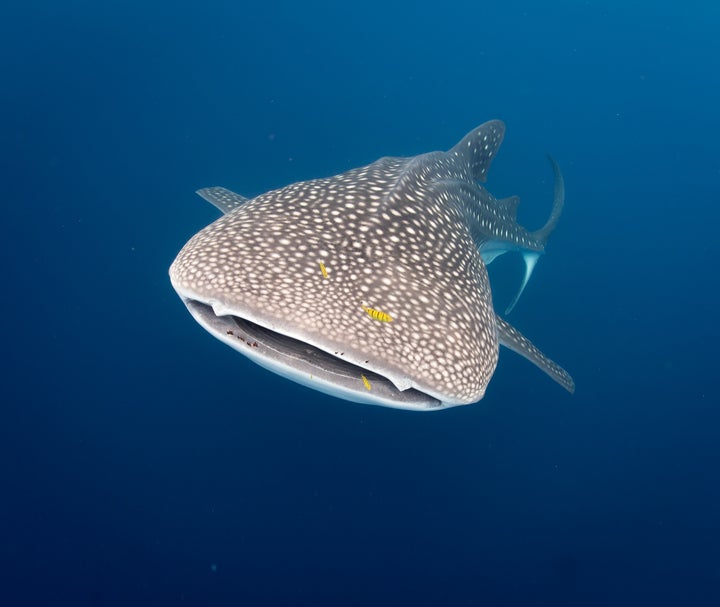 There were plenty of successes at this CoP. Proposals were adopted to include species such as the whale shark, angel shark, Gobi bear, and nine vulture species on CMS Appendix I (the highest degree of protection, for endangered species), and to include the giraffe, African lion, leopard, four shark species, and four South American bat species on CMS Appendix II, which encourages countries with those species to work together through collaborative actions or additional multilateral agreements to address a variety of conservation issues affecting these species.
In addition, the meeting agreed to establish a new 'review mechanism', to identify Parties not complying with their international commitments and to assist them with compliance. This will help countries implement the landmark decisions they have adopted, and help conserve the spectacular species covered by this convention.
The meeting also adopted important decisions on: climate change and migratory species; poisoning of migratory birds; conservation of vultures; marine noise as a threat to whales, dolphins, and other marine mammals; adoption of a new initiative for African carnivores; African elephants; and the impact of wild meat consumption on migratory species, among others.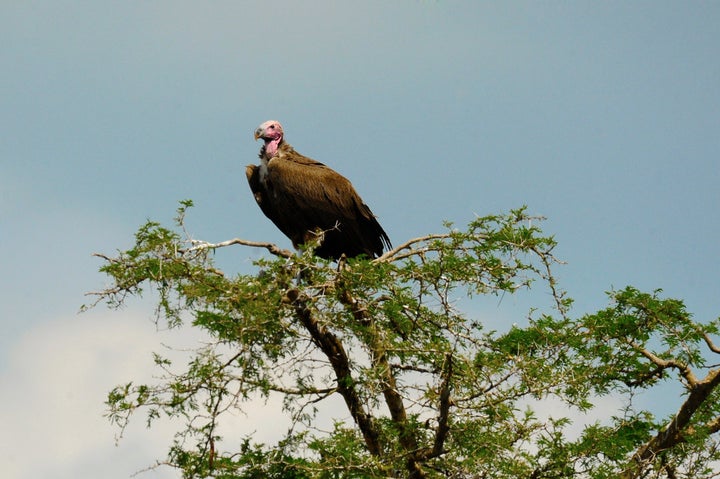 There are still many challenges. Unfortunately, several world powers with significant populations of migratory species and large areas of terrestrial and marine habitat have not yet joined CMS, including the US, Russia, and China. We can only achieve our conservation and sustainable development objectives through closer collaboration on transboundary issues by all countries.
Furthermore, there is still illegal hunting and illegal trade of migratory species, and populations of all too many migratory species are declining rapidly. Climate change is rapidly changing the ecosystems through which these species travel. The human footprint continues to degrade or destroy remaining intact habitat, interfering with migration patterns.
All too many governments are lacking the necessary human and financial resources, and political will to take the necessary actions. The natural world, on which the very existence of our species depends, continues to be further eroded by human activities.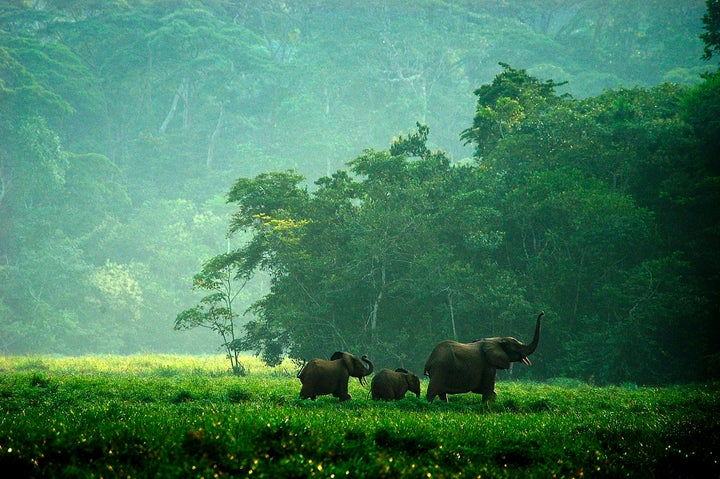 Where progress is made by the international community on transboundary environmental challenges, we should celebrate it. We have all read quite a bit lately about the fragility of international collaboration through multilateral agreements that address environmental and other problems, including the withdrawal of the US government from some international treaties (and multilateralism in general).
However, none of those of us who attended this meeting in Manila felt that gloom as the CMS meeting drew to a close. Rather, it was motivating to see delegates from governments and conservation organizations from more than 100 countries from around the globe, coming together to share their passion and commitment to species conservation.
I am energized to see such strong forward movement on migratory species, with government representatives coming together for the sake of the conservation of species and their habitats. My colleagues and I at WCS now have renewed hope for the future of the world's wildlife.
Related
Popular in the Community