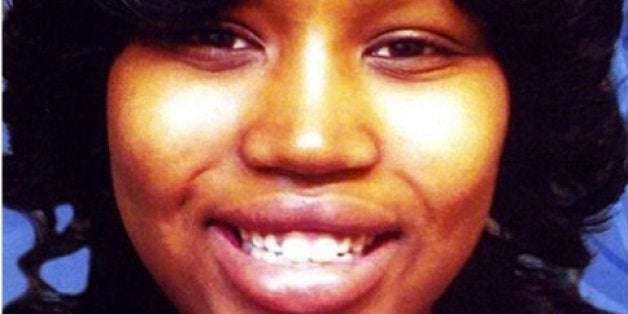 A judge signed off on the settlement Friday, Thurswell told The Huffington Post on Monday. Wafer will pay Renisha's parents, Monica McBride and Walter Ray Simmons, an amount that will not be disclosed under terms of a confidentiality agreement.
"They were pleased with the settlement," Thurswell said. "However, they both said that they would give all the money in the world to have their daughter back."
"There's nothing left other than to just continue the grieving process," he added.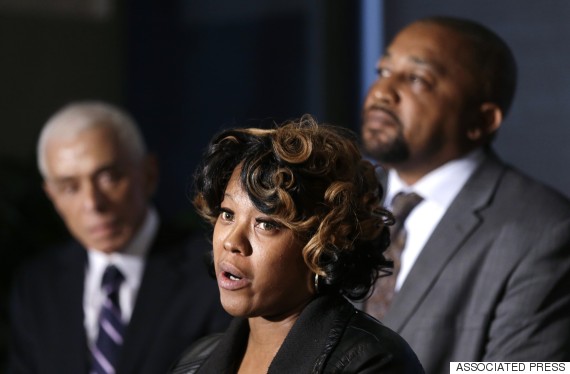 Monica McBride, center, and Walter Ray Simmons, right, the parents of Renisha McBride address the media with attorney Gerald Thurswell, left, during a news conference in Southfield, Mich., Friday, Nov. 15, 2013. AP Photo/Carlos Osorio.
Shortly after 4 a.m. on Nov. 2, 2013, McBride appeared on Wafer's porch in Dearborn Heights, Michigan, near her home in Detroit, the prosecution established during trial. She was under the influence of drugs and alcohol and had crashed her car earlier in the night.
Several hours between the crash and her death are unaccounted for, and her family believes she was confused, injured and seeking help.
Wafer alleged he thought multiple intruders were trying to break into his house. He shot McBride with a rifle through his screen door.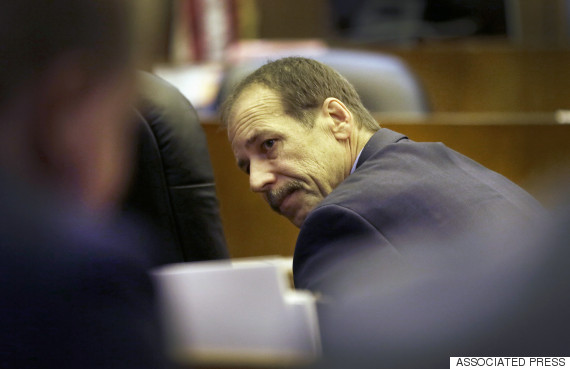 Theodore Wafer waits for the start of his trial at the Frank Murphy Hall of Justice, Wednesday, July 23, 2014 in Detroit.
Wafer was convicted just days before Michael Brown was fatally shot by a white police officer in Ferguson, Missouri, sparking local protests that grew into the Black Lives Matter movement. Race was rarely mentioned during Wafer's trial, but activists and commentators drew attention to racial dynamics of a system where a white homeowner feels threatened by, and shoots, an unarmed black woman. They pointed to McBride's death to raise awareness about other ways in which black women's lives are devalued.
"It's clear that had Renisha been white, and had all other circumstances been the same -- she would have lived," Sheila Bedi, Northwestern University School of Law associate professor, wrote in a HuffPost blog post.
Thurswell said Renisha's parents were constantly reminded of their loss; she lived with her mother and spoke to her father every day.
"This is their baby. If you were to talk to both of them, there's not a day that goes by that they don't think about her," Thurswell added. "It was such a needless, needless killing."
Before You Go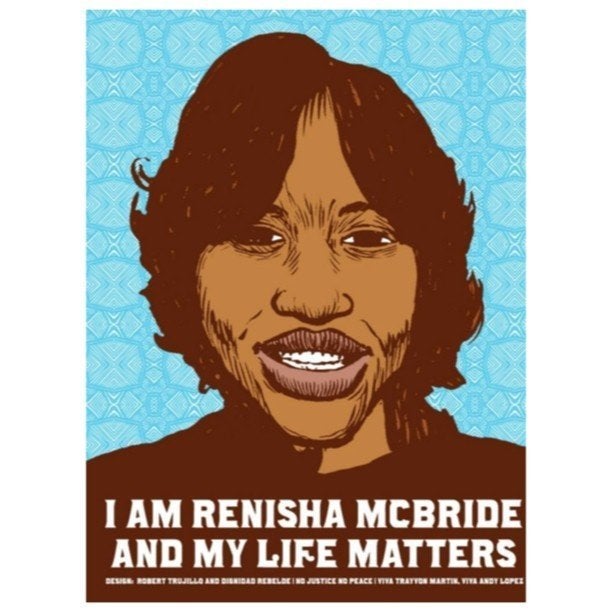 Renisha McBride Case
Popular in the Community