McBride died after being shot in the face in the early hours of Saturday on the front porch of a home in Dearborn Heights, Mich., according to police. She had been involved in a car accident over the city line in Detroit, and her family believes her cell phone died and she went to the home seeking help. Police put the timing of the crash at around 1:30 a.m. and the shooting around 3:40 a.m., according to the Detroit Free Press.
Bloomfield Hills attorney Cheryl Carpenter told The Huffington Post that the 54-year-old homeowner, who lives alone, contacted her after the events of that night. The man hasn't been named by police and no charges have been filed in the case.
"On that night he was woken up. ... Everything was dark in the house, and he was awoken by sounds of a person or persons trying to get into his home," Carpenter said.
"He called 911 right away," Carpenter said. "On the night of the shooting, he completely cooperated with police on his own. He went in and made a statement to them."
Speaking with the Detroit News, she said, "I'm confident when the evidence comes, it will show that my client was justified and acted as a reasonable person would who was in fear for his life."
Though the shooter's race hasn't been identified, the fact that Dearborn Heights is a majority-white city has led many to speculate that he is white -- and to draw comparisons between McBride and other unarmed African-American shooting victims, such as Jonathan Ferrell and Trayvon Martin.
"I thought that this is not a unique or original story," said Dream Hampton, a Detroit writer and filmmaker who organized a rally Thursday calling for justice for McBride. "About every six weeks we basically have some racial killing story ... to protest and mourn and be outraged about."
Hampton said she hoped the gathering would pressure police to make an arrest. "We need transparency in this case," she said.
While the Dearborn Heights Police Department submitted a warrant request to the Wayne County Prosecutor's Office, the office returned it with a request for further investigation Wednesday, saying the prosecutor "will not be able to make a charging decision until the requested work has been completed." On Friday, a spokeswoman from the office confirmed that police are continuing to work on the requested items.
Carpenter believes the delay before making an arrest is reasonable. "Until criminal charges are issued, you can't arrest anybody," she said. She commended Wayne County Prosecutor Kym Worthy for seeking more information and, in her opinion, "not rushing to judgment."
"We don't want to rush them," Thurswell told MLive. "We believe the conclusion will be that he will be prosecuted."
"There has been discussion about the impact of Michigan's controversial stand your ground laws and whether they contributed to this incident. I have long opposed laws of this nature," Conyers said in a statement. "I am confident that Wayne County prosecutors and law enforcement will conduct a thorough investigation to ensure that justice is served for Renisha's family."
Carpenter said she hoped the public would wait until further information has been released to make their own judgments.
"I would ask the public, including the media and the press, to not prejudge and not speculate on what is happening," she said. "Everybody wants to put all the puzzle pieces together yet without having all the pieces, and it is not fair to anybody involved in this, including Ms. McBride, her family and the homeowner."
Before You Go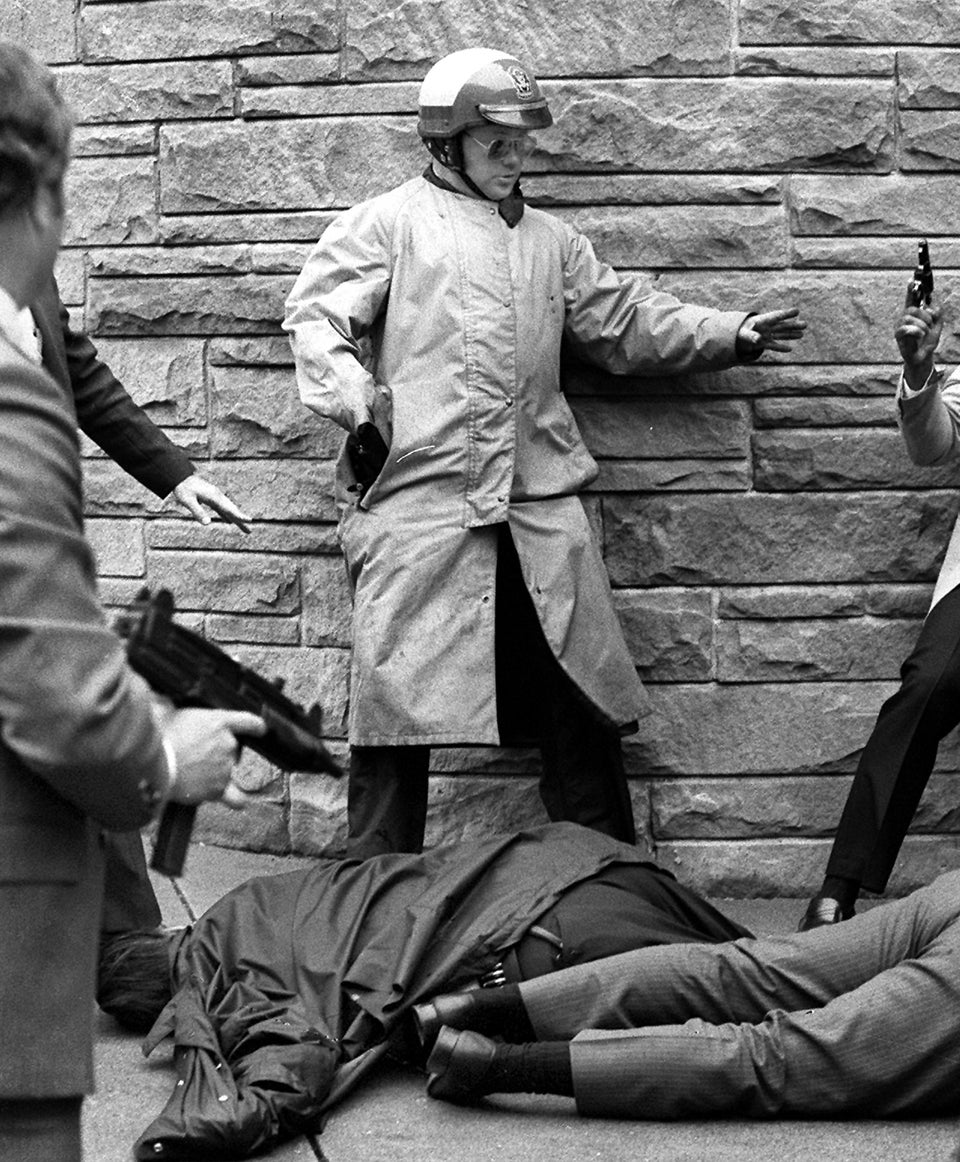 Pivotal Moments In The Federal Gun Control Debate
Popular in the Community