Just last week, Theodore Wafer was found guilty of second-degree murder and manslaughter in the death of Renisha McBride. While the outcome brought some sighs of relief, it also raised questions about what caused the guilty verdict.
In a conversation with HuffPost Live, Ohio State University assistant professor of gender and sexuality studies Treva Lindsey suggested that cyber activism may have played a part in Wafer's conviction.
"The online world is a space where we start to see this groundswell of black women demanding to be seen, demanding to be heard, and our pain to be recognized," she told host Marc Lamont Hill.
Lindsey explained that many of McBride's online supporters reclaimed the "masculinist narrative" to shed light on the young victim's plight as a black woman.
"We've all really had to really bring our voices to this cause and to say black women are viable subjects," she said. "We are victims. We are experiencing this. And within our communities, that silence that's happening, we're not going to take that sitting down."
But as Rutgers University assistant professor of women and gender studies Brittney Cooper explained, cyber activism was not the only catalyst for the guilty verdict. While online activists supported a number of high-profile cases with young black victims, like Trayvon Martin, few of those cases returned guilty verdicts. So why did the Renisha McBride case turn out so differently?
"This trial is different for lots of reasons, she said. "One of the reasons is that we had a black female prosecutor who took great care to make sure that this was given the utmost consideration at every level. We also had a diverse jury pool, which we didn't see in the trial of Jordan Davis' killer or the trial of Trayvon Martin's killer."
Cooper also pointed to supporters who rallied in Detroit following McBride's death. "So much of this happened because of activists on the ground," she said. "We would be remiss if we didn't name Dream Hampton and the local activists that she worked with there in Detroit to make sure that [prosecutor] Kym Worthy's feet were held to the fire."
Watch the full HuffPost Live conversation here.
Sign up here for Live Today, HuffPost Live's new morning email that will let you know the newsmakers, celebrities and politicians joining us that day and give you the best clips from the day before!
Before You Go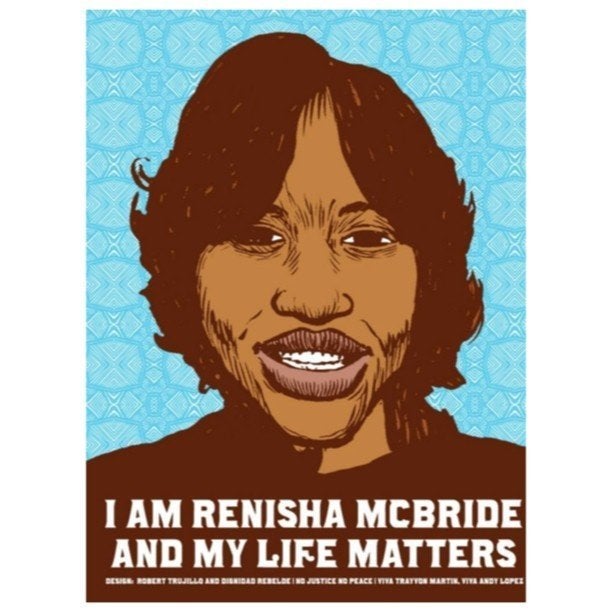 Renisha McBride Case
Popular in the Community