It's no secret -- the Trayvon Martin and Renisha McBride killings have striking similarities. Both were young black victims and in each case, the killers claimed self-defense. But despite the parallels, it appears that the two cases are being treated differently -- even within the black community.
Although the Martin case elicited strong opinions and outrage from various communities, these same circles seem to have stayed quiet about McBride.
"I haven't seen a lot about this in my newsfeed. I haven't seen a lot of people posting about Renisha, said Brittney Cooper, Assistant Professor of Women's and Gender Studies and Africana Studies at Rutgers University.
As Cooper explained in a recent HuffPost Live conversation, much of the reactionary difference could be explained by the sheer number of African American killings that have taken place recently.
"A lot of it's fatigue. I mean we're all heartbroken this week over the killing of eric garner last week," she told host Marc Lamont Hill. "So, you know, it's like every other week we've got somebody else being hemmed up by the police. Two weeks before that it was the detaining of Ursula Orr and slamming her on the ground in Arizona…" she said.
Fatigue aside, there may be another reason that could explain why McBride's story hasn't had the same impression that Martin's did.
"While there is a historical narrative that shows black men have faced violence from their white counterparts, we don't often acknowledge that "black women have these violent encounters with white folks too," Cooper said. "I don't know that we know how to think about, fully, what happens when the kind of violence that we'd usually think would happen to a black man, then happens to black women."
But the question of gender in McBride's situation runs even deeper.
"Studies show that black women are frequently misperceived as black men or are often thought to be masculine and stronger than they actually are physically, Cooper said. "So there's all kinds of stuff here going on about the misperceptions of femininity."
Before You Go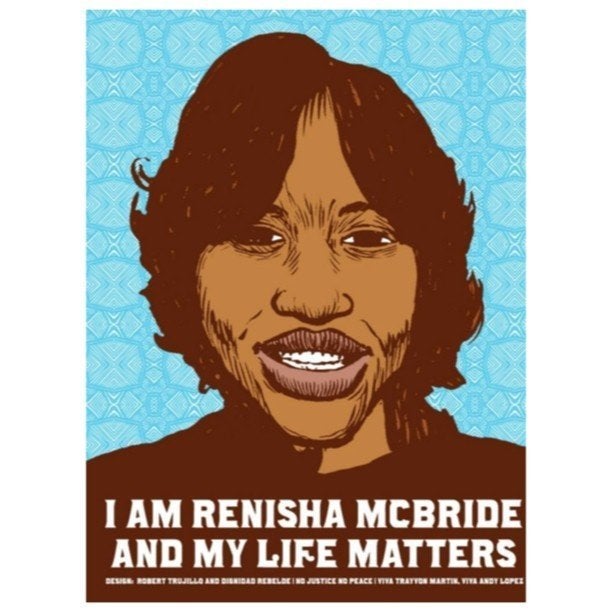 Renisha McBride Case
Popular in the Community