 The trial of a Detroit homeowner accused of fatally shooting teenager Renisha McBride on his front porch isn't set to begin until June, but there's already been upheaval.
A Wayne County Circuit Judge recused Judge Qiana Lillard from Theodore Wafer's trial Friday, citing the involvement of a prosecutor handling McBride's case in Lillard's election campaign. The prosecutor was listed as part of Lillard's campaign committee and sold tickets to a fundraiser on her behalf, according to the Wayne County Prosecutor's Office.
"The Wayne County Prosecutor's Office will not appeal the ruling," spokewoman Maria Miller said in a statement. The case has been drawn to Judge Dana Hathaway and there will be a calendar conference Wednesday.
Wafer's attorney Cheryl Carpenter wrote in a motion that "The risk that Judge Lillard would subconsciously use personal and/or political relationships with the prosecution to Mr. Wafer's detriment is simply too great here."
McBride, 19, was killed on Nov. 2; She crashed her car after midnight in Detroit and may have had a head injury. Her whereabouts for the next several hours are unknown, but after 4 a.m. she appeared on the Wafer's porch in Dearborn Heights, a suburb adjacent to Detroit. Wafer then shot McBride with a shotgun through the screen door.
The victim's family believes she was trying to get help after the accident or may have even thought the home, near hers, was her own. Wafer's attorneys claim he shot McBride from several feet away as self-defense, though the prosecution maintains that if he felt threatened he should have closed the door and called 911.
"This court recognizes we can't automatically penalize one for making a bad decision when pressed to react quickly," said 20th District Judge David Turfe of Dearborn Heights when binding Wafer over to trial in December. "But at the same time, we can't allow one to use the bad decision as a shield to criminal prosecution. The defendant came to the door with a shotgun. His first thought was to bring the gun, not call for help or not answer the door."
The AP reports Carpenter wrote in a filing that texts, photos and other records are relevant to show "whether Ms. McBride had a character trait for aggression."
McBride's death has served as a rallying point locally and nationally; various political and civil rights leaders have called for justice for the unarmed black teen, killed in a majority-white suburb. Nationally, some have drawn connections between McBride's death and that of other black victims, like slain Florida teen Trayvon Martin, or Jonathan Ferrell, an unarmed black man who was shot to death by a police officer in Charlotte, N.C. while seeking help after a car crash. Officer Randall Kerrick was indicted on a voluntary manslaughter charge in January.
Though McBride's family's lawyer has said they are not considering race a factor in the crime, it's one of several recently in Detroit -- cited as the most segregated metro area in the country -- that has raised questions about racial relations in the city. Earlier this month, Steve Utash, a white suburban man, was hospitalized after he accidentally hit a child with his truck in Detroit; he was severely beaten by a mob when he got out to check on the boy. Four men and one juvenile, all black, have been charged in his beating. The juvenile received an intent to do bodily harm and ethnic intimidation charge.
"We have a lot of work to do when it comes to race relations," she said. "We always talk about it, but there's no follow-through."
Wafer's trial is currently scheduled to begin June 2. He faces a maximum possible sentence of life in prison for the second-degree murder charge and 15 years for manslaughter, as well as an additional two years for the felony gun charge.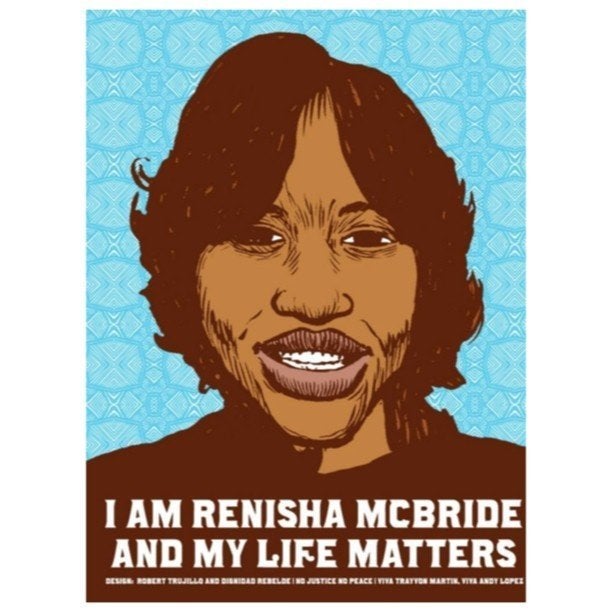 Renisha McBride Case
Popular in the Community