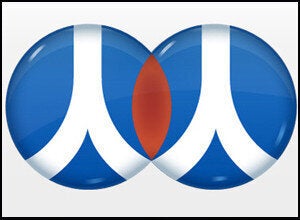 One of the first social networking sites in the world to go public may be an unknown quantity for even the most avid tweeters and Facebookers: Renren, a six-year-old company that has been dubbed "the Facebook of China."
Renren's rumored initial public offering, which will reportedly take place in the United States later this year, marks the rising stature of China's homegrown technology sector and provides a window into the unique set of challenges facing Internet startups there.
At the same time, Renren's IPO ambitions highlight China's evolution from follower to trendsetter. Though Renren was initially a Facebook clone, offering equivalent features and even a matching color scheme, China's social network appears to be leading the way as it preps the stage for a slew of expected IPOs by better-known brands like LinkedIn, Groupon and Facebook.
Launched the year after Facebook CEO Mark Zuckerberg's "thefacebook.com" went live, Renren, then called "Xiaonei," was at first available only to college students. The site was sold to holding company Oak Pacific Interactive in 2006 and has grown to over 160 million members as it has worked to expand its user base beyond campuses.
Though conceived as a Facebook knockoff, Renren has displayed remarkable innovation and adaptation, launching new features and offerings that are tailored to Chinese users and distinct from those of Zuckerberg's site.
As Fast Company noted in a profile of Chinese startups, Renren has been far more aggressive than its Western counterpart in pushing social gaming and advertising, a tactic that appears to be boosting the company's bottom line. Renren claims it grew ad revenues by more than 100 percent in each of the last two years.
"China's social media has a long tradition of borrowing heavily from what's happening outside, then adapting it," explained Thomas Crampton, Asia-Pacific director of Ogilvy's 360 Digital Influence, a social media marketing service.
Given the many public clashes between Chinese officials and U.S. companies struggling unsuccessfully to make inroads in the world's most populous nation, outsiders might assume the Chinese government, with its blocks, firewalls, rules and censors, represents one of the most formidable challenges faced by China's social networking sites, which ostensibly give voice to the masses.
Beijing has a robust arsenal of tools it uses to maintain its "Great Firewall" and crack down on online services and conversation it perceives as running counter to Party interests. In the hopes of preventing the protests in the Middle East from spreading to China, the government recently blocked searches for terms like "Egypt," prevented users from sending messages or posting updates online containing phrases it deemed sensitive, and disabled certain functions, such as search, on social networking sites.
Even Renren was not immune: the Wall Street Journal reported that "status updates with the word 'Jasmine' [a reference to a post calling for China to lead a 'Jasmine Revolution'] were met Sunday with an error message and a warning to refrain from postings with 'political, sensitive ... or other inappropriate content.'"
In the past, the government has gone so far as to shut off sites entirely, including as Fanfou, a Twitter-like service launched by Renren founder Wang Xing that was blocked in 2009 after riots shook Urumqi.
But some business experts downplay the risk China's government poses to these social startups, all of which are subject to some level of state intrusion, and argue that the greater threat comes from the industry's ever-more-numerous competitors.
"Government censorship is a level playing field for anybody who operates here," said Richard Robinson, a tech entrepreneur working in China. "I would say the challenges [facing Renren] have much less to do with the government and are much more about the ferociously competitive environment here."
China-watchers predict that the kind of draconian rules Chinese officials impose on Facebook and Twitter, both of which are blocked in the country, will not dramatically hamper the fortunes of Chinese sites like Renren, which focus more on entertainment -- though it's unclear how their users will fare when forced to deal with censorship and service interruptions. These online networks are not exempt from censorship and other restrictions, yet they are perhaps more accustomed than outsiders to negotiating Beijing's bureaucracy and its many stipulations. Cooperating with state censors is the norm and the cost of doing business.
Redundancy, not government crackdowns, is most likely to keep China's entrepreneurs awake at night.
Whereas Facebook is virtually without peer in the United States, China has a slew of social networking services, from Twitter-like microblogging sites to bulletin board systems buzzing at all hours with activity, all battling for their share of the world's populous web market. Renren faces competition from a host of other "Facebooks of China," such as Kaixin001 and 51.com, and new rivals are constantly joining the playing field: Major portals, such as Sina, Tencent and Baidu, will frequently clone successful startups, rather than acquire them, then drive traffic to their own versions of properties like Twitter and YouTube.
"People often think of China's Internet culture as a collection of warring states," said Guobin Yang, a sociology professor at Barnard specializing in Asia and the Middle East. "The Chinese Internet sector is more diversified: you don't have a Facebook that dominates the whole social networking scene. In China, it's usually quite a few of these sites competing with one another." Competition may be fierce, but Renren and its rivals all stand to benefit mightily from China's huge and growing online population. The world's most populous country now boasts around 457 million Internet users -- roughly one and a half times the total population of the United States -- and they are choosing to express themselves online in ever-increasing numbers.
"The usage of social media in China is off the charts relative to almost any country in the world," Crampton said.
NOTE: A previous version of this post stated that Renren would be the first social networking site to go public. In fact, Xing, a "social network for business professionals," previously filed its IPO in 2006. (h/t Business Insider, AntDeRosa)
Related
Popular in the Community