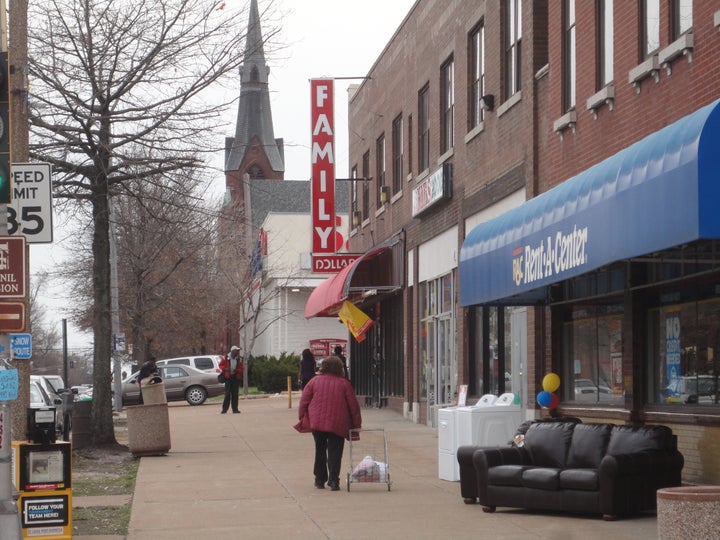 Ahead of Sunday's Super Bowl, many cash-strapped football fans will head to Rent-A-Center, America's largest "rent-to-own" retailer, to look for TVs. The store is advertising a LG 60-inch-wide high-definition TV -- on which you can watch Rent-A-Center's own pregame show with Troy Aikman -- for what seems like a very low price of $29.99 a week, with no down payment or credit check.
The fine print of the ad reveals the catch: If you want to keep the TV, those $30 payments will continue for 104 weeks, adding up to a total price of $3,118.96. That's double the $1,559.48 you would pay if you bought the TV outright, without paying in installments. On Amazon.com, the same TV costs $999.99.
Consumer advocates say that the high interest rates that Rent-a-Center effectively charges are no different from the sky-high terms offered by payday lenders. Now, some are looking to Richard Cordray, recently installed at the helm of the newly created Consumer Financial Protection Bureau, to rein in the retailer. But on Tuesday, Rent-A-Center CEO Mark Speese didn't seem concerned about the prospect of regulation. "Nothing has really changed at this point," Speese told his company's investors during Tuesday's conference call with analysts. "[Richard Cordray] doesn't have any authority still."
In this uneven recovery, Rent-A-Center is thriving and has seen its customer demographic expand as middle-class Americans lose access to credit. Last year the chain opened 445 new affiliate locations, adding rent-to-own services to stores like Best Buy. On Tuesday it announced total sales of $737.5 million in the last three months of 2011, a 8.9 percent hike from the previous quarter.
Rent-A-Center did not respond to multiple requests for comment on Tuesday and Wednesday.
The Consumer Financial Protection Bureau has yet to decide on a plan of action for rent-to-own retailers. "CFPB has reviewed the rent-to-own industry generally and is monitoring its impact on certain populations, such as military families," a spokeswoman wrote in an email. "We have not made any decision about what action, if any, would be appropriate."
Before the bureau can decide to investigate Rent-A-Center and its competitors, it must first prove that such businesses provide installment loans, not short-term leases, and therefore lie under its jurisdiction. In the past, Rent-A-Center has avoided regulation by shunning the label of "loan provider." The company has claimed that since customers pay on a weekly or monthly basis -- and can cancel contracts anytime by returning items -- its agreements aren't loans. Consumer advocates say that despite the flexibility offered by rent-to-own companies, people effectively use the service like an installment loan, paying small chunks over time toward a final purchase.
In many states, the installment loans offered by other retailers are subject to interest rate caps and fee disclosure rules. Rent-to-own contracts, on the other hand, can have effective interest rates exceeding 100 percent -- these rates would be illegal in some states if they were subject to the same rules.
"By clear definition, [our one-week lease] would fall outside of the CFPB, as it should," Speese told investors at a JPMorgan SMid Cap Conference in November in New York. "So, again [we're] very comfortable with the current legislative environment ... based on what we know today."
The Dodd-Frank Act, the bill that established the Consumer Financial Protection Bureau in 2010, specifies that the agency can regulate leases only if they are for longer than 90 days.
Yet at the same conference, Speese also admitted that most Rent-A-Center contracts go on for much longer than a week -- for four and a half to five months, on average. At the five-month mark, the "cash- and credit-constrained consumer" typically returns the item to a Rent-A-Center store, Speese told investors. At this point, the customer might have decided that she no longer wants the item or hit a financial speed bump that inhibits her making payments.
If she later decides she wants to buy the item, the customer can relaunch her contract. (In the meantime, Rent-A-Center can continue renting out and profiting from the used items.)
"The economics in this business are quite attractive, certainly relative to retail," Speese noted.
Indeed, when a Rent-A-Center shopper buys a TV and pays outright, the company makes a 50 percent profit -- a large margin for retail. That's because Rent-A-Center's prices are typically higher than those of other retailers. But this happens infrequently, according to Speese. The typical Rent-A-Center shopper can't afford to pay up front and instead opts for a payment plan. If the customer sees the plan all the way to finish -- which happens in about a quarter of all cases -- the company makes a 75 percent profit margin. By contrast, Walmart's gross profit margin was 24.7 percent in 2011.
Rent-A-Center's share prices have risen 70.15 percent in the past two years.
Historically, the rent-to-own industry has almost always prevailed in its battle against regulators at the Federal Trade Commission and states' consumer protection bureaus even as it has suffered public relations blows from various class actions.
To effectively introduce consumer-friendly oversight of the $7 billion industry, the Consumer Financial Protection Bureau would have to succeed where others have failed, explained Margot Saunders, an attorney for the National Consumer Law Center. "The CFPB doesn't have the authority to regulate unless it makes a finding that the transactions are really not what they seem and that they are really long-term purchase efforts."
Today, all but three states -- Wisconsin, New Jersey, and Minnesota -- have laws that explicitly define rent-to-own contracts as leases, not loans, exempting the stores from strict regulation in most of the United States. Now, a new industry-sponsored bill in Congress is targeting the consumer protections in these three states, aiming to wipe them out by establishing looser federal standards that would apply nationwide.
Saunders testified against the bill in front of the House Subcommittee on Financial Institutions in July. "We got creamed," she said.
She expects the bill will eventually pass in the Republican-controlled House and is now working to stall it in the Senate.
Can Cordray and the bureau take on the deep-pocketed industry? Saunders isn't optimistic, at least about the short term. "If it's a bet that the industry is making that the CFPB won't regulate, I would bet with the industry on this one," Saunders said.
Mark Speese explained Rent-A-Center's business model at the JPMorgan Conference in November:

The economics in this business are quite attractive, certainly relative to retail. And I've got a lot on the slide. What I want to draw out, the top section, I want to simplify a little bit. We work under what we call a two-by-two pricing formula. So, our wholesale cost times two would be our average stated cash price.

That cash price times two would be the total rent-to-own cost if a customer would rent all the way to term to take ownership of the product. What that means at the gross profit -- gross margin line, should we sell a product outright, we would make about 50 percent gross margin. The fact is we do very little of that, largely because of who we're dealing with, again a cash- and credit-constrained consumer that doesn't have the ability to buy upfront.

But again, should we, we would make a 50 percent margin. They go into the rent-to-own proposition. Again, if they were to go all the way to term and not exercise early purchase options, which we provide at a discount, our gross profit margin would be 75 percent.That happens about 25 percent of the time. So, if we were to rent four new products today, one of the four would take it to term and own it. What generally happens is what we see on the bottom, the historical RTO, the average product is rented about 4.5 or five months returned and then rented again.

What we do on the subsequent rentals, the product is identified as pre-leased, the rental rate is generally the same, but the term to acquire ownership is reduced. And so as it ages, we're giving credit for what the previous renter may have paid into it.

Courtesy of Arvind Bhatia, managing director at Sterne Agee & Leach


Popular in the Community