Jimmy McMillan said it, we all feel it and now there's a chart to prove it: The rent is too damn high.
More than half of all renters across the country last year spent at least 30 percent of their income on rent, widely considered the breaking point for affordability, according to a new report from Harvard's Joint Center for Housing Studies. At 21.1 million households, that's the biggest number of so-called cost-burdened renters on record.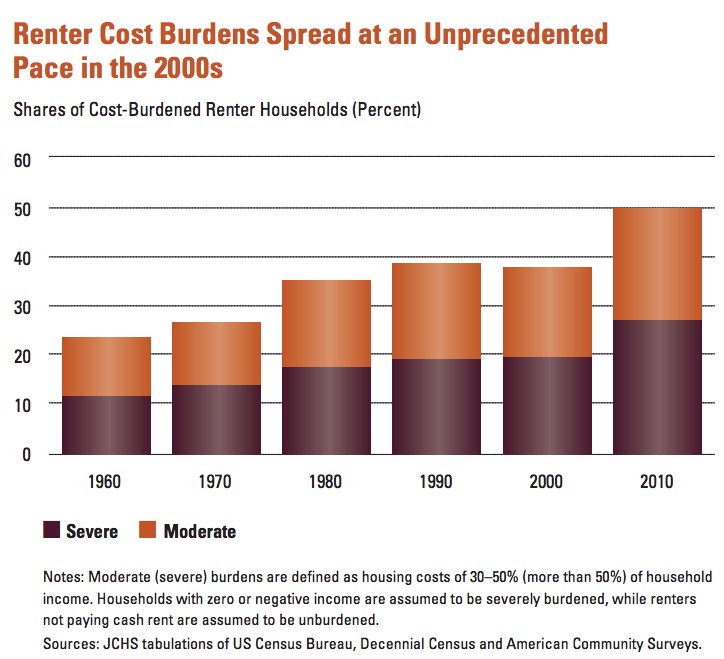 The explosion of renters living in unaffordable housing began before the Great Recession, but the number of renters spending an outsized portion of their income on rent spiked after 2007, as incomes dropped or stalled, the report found. At the same time, housing costs have kept rising: In 2011, the median cost for housing built in the previous four years was more than $1,000 per month -- higher than many renters can afford.
Low-income renters are especially burdened by the costs of housing. Eighty-three percent of renters making $15,000 or less spent more than 30 percent of their income on housing in 2011, forcing them to cut back on other necessities like food.