Your landlord won't let you paint or hang heavy artwork, so instead try one of these renter-friendly ways to add a personal touch to your space so it'll finally feel more like home.
The Problem: Your Walls Are a Lively Shade of Blah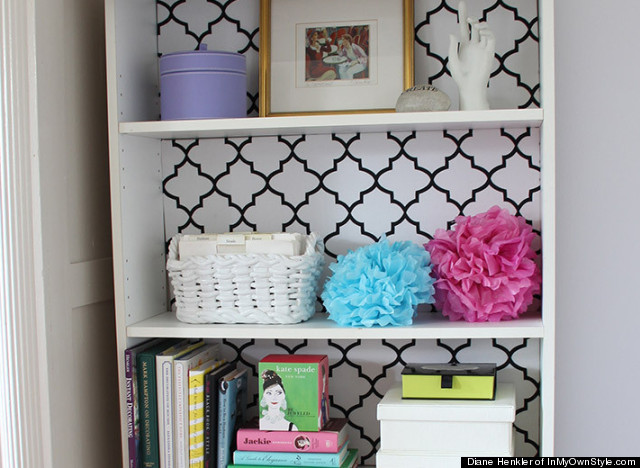 If you dream in paint chips and color wheels, but you're stuck with white or beige painted walls, you can incorporate color or pattern by painting the back of a bookshelf or a hutch—the taller, the better. Roll the color directly onto the furniture or use cardboard panels and paint or wrap them in fabric to insert in the back of the shelves. The upside of using cardboard is that it's temporary, so you can remove the inserts or create new ones to fit a different color scheme if, say, you don't renew the lease.
The Problem: Your Bedroom Has Boring Wall-to-Wall Carpeting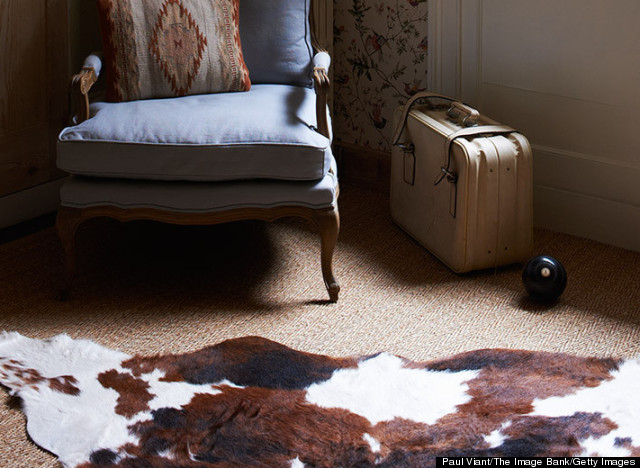 Dealing with unappealing carpeting can be difficult in a rental since the only foolproof solution is to get permission from your landlord to tear it up. Kyle Schuneman, the author of The First Apartment Book and writer of the Los Angeles Times column Apartment Life, suggests laying an area rug on top. You might be wary of this—think of the tripping potential—but the trick, Schuneman says, is "to make sure not to get [an area rug with] too thick of a pile because a chunky rug on carpeting can look really awkward." He suggests a reversible cotton rug or an indoor/outdoor rug, since they both have low piles. If there's a stain you want to cover, he suggests a cowhide because it's thin and has an organic shape that works with many décor styles.
The Problem: Your Bathroom Tile Is Not Your Cup of Tea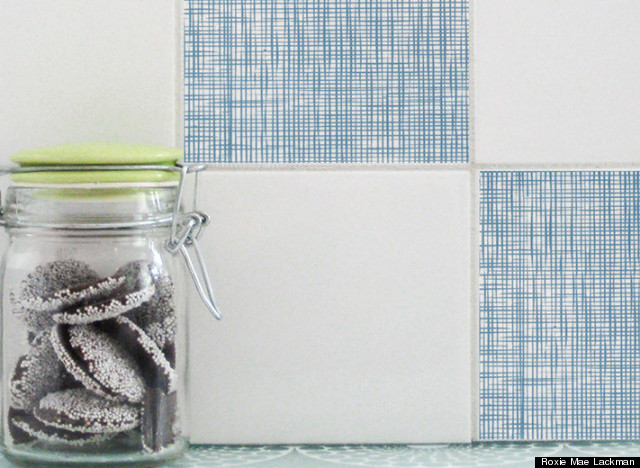 If you cannot stand your pastel green and pink tile, try Mibo Tile Tattoos. These temporary, moisture-resistant decals go on with water and hide the unattractive tile underneath. Plus, they come in over 60 different colors and patterns, so you can create that vintage-inspired or minimalist all-white bathroom you've always dreamed of.
The Problem: Your Living Room Echo-Echo-Echoes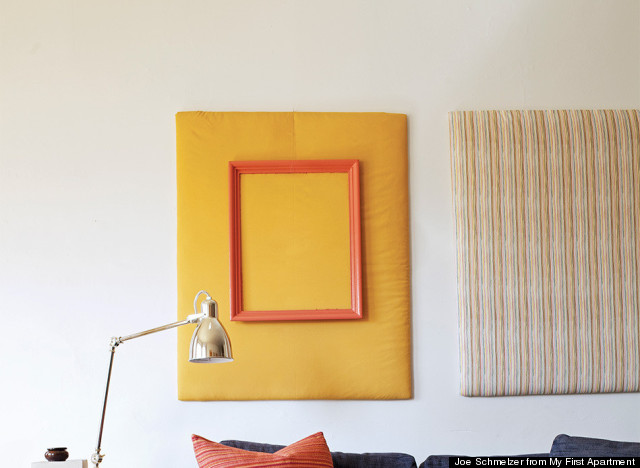 While your 1890s apartment has beautiful hardwood floors and high ceilings, the echoes they create make your living space sound like the Grand Canyon. If a rug hasn't dampened the noise enough, try installing Schuneman's suggestion in The First Apartment Book for functional works of art: fabric-covered, padded panels. Once hung, they will absorb the reverb and look as pretty as an Ellsworth Kelly painting. To make the panels, cut fabric of your choice to fit a 36-by-48-inch foam-core board, leaving an extra 2-inch border. Next, cut a roll of batting to fit the board, leaving an extra 1-inch around the edges. Place the batting on top of the board, fold the extra batting over the edge and duct tape it down. Lay the board on the fabric square (batting side down) and wrap your fabric over, one side at a time, and duct tape the extra material to the back. Then simply hang the panels up with Sticky Back Velcro tape and firmly press the board to the wall.
The Problem: Your Walls Cannot Be Touched by a Hammer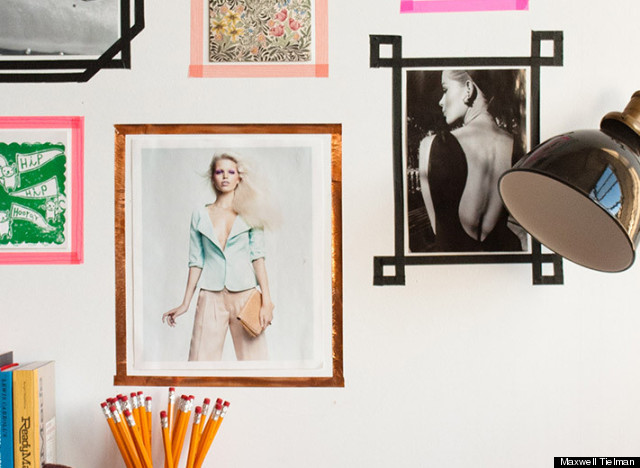 If your heart's set on creating a photo gallery above your sofa, but your landlord's set on having absolutely nothing dinging/chipping/nailed into his walls, try Washi tape—the no-nails-required alternative to frames. Maxwell Tielman on Design*Sponge used different-colored tape in unique shapes to add dimension to a blank, flat wall. The Japanese masking tape is ideal for this project because it comes in a wide variety of colors and patterns and is extremely renter-friendly. Not only can it be moved around without losing its stickiness, it leaves absolutely no marks, unlike other adhesives that may tear off paint or leave residue.
The Problem: Your Ceiling Light Fixtures Are Stuck in the '80s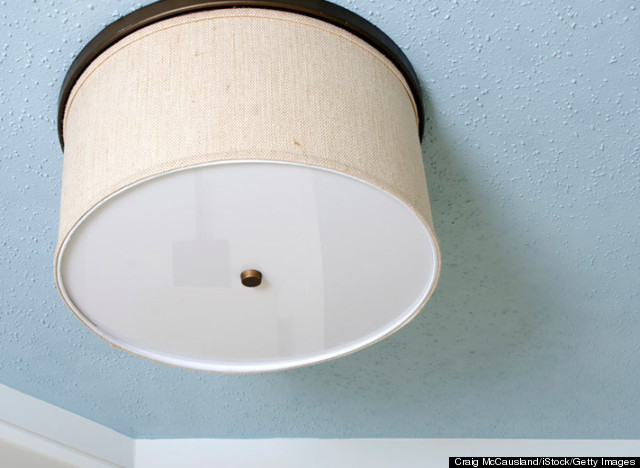 Changing light fixtures is one of the easiest ways to change up your space, but if you're nervous about messing with the electrical wiring—especially if it's an old home—Isabelle LaRue of Engineer Your Space shows how to create a quick (and inexpensive) drum shade. All it takes is embroidery hoops, poster board and wallpaper. Follow her step-by-step guide and you'll wind up with a custom shade for not a lot of cash.
Related