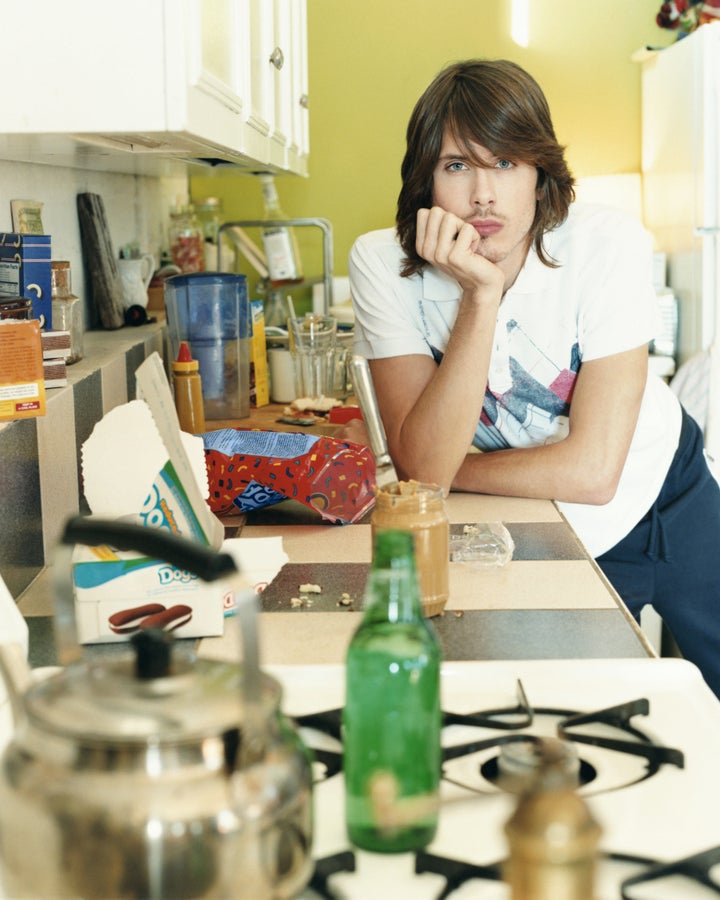 Whenever I diagnose a person with asthma or allergies, I usually ask a few questions about his or her living environment. Is there shag carpeting in the bedroom? Is the air conditioning filter changed every month? Is there evidence of roaches and other vermin?
I ask these questions because mold, dust mites, animal saliva and insect droppings can worsen the symptoms of asthma and other illnesses. But some of my patients tell me it's impossible to do anything to reduce their exposure to such toxins. The reason? They live in rental housing.
Like a lot of doctors, I'm not particularly well-versed in the law. To find out more about the legal rights of my patients who rent, I spoke with two experts on the subject -- Dr. Megan Sandel, a pediatrician who serves as medical director of the National Center for Medical-Legal Partnership, and Janet Portman, a California lawyer who wrote a book on renters' rights, Every Tenant's Legal Guide. I was most interested in asthma, but their advice is useful for anyone with a disability or with a health problem that can be worsened by things in the environment.
If you rent and think the condition of your housing is worsening your health, you should first determine whether your building is "fit and habitable" under state and local laws. Local housing codes can vary from state to state, but if you live in section 8 or other federally-sponsored housing, it has to abide by federal standards, which often are stricter than local rules.
According to Every Tenant's Legal Guide, every state except Arkansas requires rental housing be kept in "livable condition" - meaning it must have safe electrical, plumbing, heating and ventilation systems, an intact structure, and clean and safe hallways and stairs. The requirement also means landlords must arrange for garbage removal and exterminate vermin infestations. If you don't live in federal housing and you believe your building is not safe, Dr. Sandel suggests calling your local board of health and asking for the office that does housing inspections. Codes can vary between municipalities, and in some parts of the country the local housing or building department handles such inspections
Alternatively, if you have a disease or disorder that's significantly influenced by the environment, you can request reasonable modifications to your living space by stating that your condition is "disabling." Disabling, in this case, means an impairment that significantly limits a major life activity, such as breathing. You can ask your physician or nurse to write a letter listing the specific changes you are requesting and stating that these changes will allow you to live safely and comfortably. The exact condition does not need to be specified in the letter (you may want to let your doctor or nurse know this, to protect your privacy).
The standard for "disabled" is less stringent for someone requesting a housing modification than it is for someone trying to qualify for social security benefits, Dr. Sandel said. If you already receive such benefits because of a disability, or if you have a disabled permit, those should also suffice as proof.
Also, note that the accommodations you're requesting should not place an unreasonable burden on your landlord. Changing the air conditioning filters every month, or removing a shag carpet, would usually be considered reasonable, Ms. Portman said, but asking a landlord to install an elevator would probably not be. It's also important to make sure that you do your part to maintain a safe home, by keeping your space well-ventilated, removing standing water, and keeping kitchens and bathrooms clean.
In her guide, Ms. Portman stresses that it's important to put your requests in writing, and contact the landlord first. The guide lists examples of correspondence to landlords, all of which avoid incendiary language. "Ask the landlord, 'can we work together to find a solution,'" she said. "A lot of times that works, especially if you're dealing with an individual."
If the landlord ignores or refuses your request, what can you do? If you are in Section 8 or federal housing, you should contact the fair housing staff at your local U.S. Department of Housing and Urban Development Office (HUD). If you believe you have a disability that's not being reasonably accommodated, you may want to contact your local legal aid office, by googling the word "legal aid" and the name of your city or state. The National Center for Medical-Legal Partnership has more than 180 programs in 37 states that might also be able to help.
The National Conference of State Legislatures' Healthy Home Page provides information about housing codes. HUD also has a website with information about maintaining a healthy home.
Using resources such as the National Center for Medical-Legal Partnership can also help with the emotional stress of filing a complaint. "Some people may have a fear of retaliation," Dr. Sandel said, but added, "if you know your rights, you're less likely to get them violated."
A similar version of this article originally appeared on the website of New America Media.

Popular in the Community