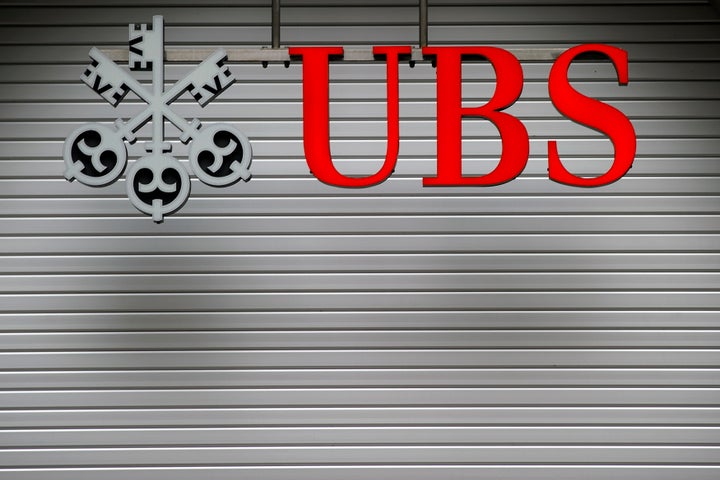 A former senior UBS banker who helped the U.S. government expand its crackdown on offshore tax evasion was sentenced to five years probation Friday for advising wealthy Americans on ways to hide their money from U.S. tax authorities.
Renzo Gadola, who worked at Swiss bank UBS AG from 1995 to 2008, pleaded guilty in December to charges of conspiracy to defraud the United States.
Almost immediately after his arrest on Nov. 8, 2010, Gadola started cooperating with U.S. officials, providing key insight into other bankers and Swiss financial institutions offering offshore banking services, according to prosecutors.
U.S. authorities, who suspect tens of thousands of Americans are using Swiss banks to avoid paying billions of dollars in taxes, are conducting a widening criminal investigation into scores of Swiss banks and international banks with Swiss operations.
Banks under investigation include Credit Suisse , HSBC Holdings Plc and Basler Kantonalbank, a large Swiss cantonal, or regional, bank, according to U.S. judicial sources. Cantonal banks are largely government-owned in Switzerland.
Gadola turned over the names of bankers and participated in recorded conversations with clients, according to an unsealed government document filed last week requesting leniency in his sentencing.
His actions helped reveal for the first time the role that Swiss cantonal banks play holding undeclared offshore accounts.
Gadola's pivotal role in the crackdown continues. He has ''indicated he wishes to continue to cooperate with the government after he is sentenced, and will assist in other grand jury investigations and testify at the trials of his former customers and colleagues, if necessary,'' the government document said.
The 45-year-old Gadola could have been sentenced to a maximum of 16 months in prison. He appeared in court for his sentencing dressed in a dark gray suit and blue striped ties.
The case against Gadola, an investment adviser based in Switzerland, highlighted how some bankers continued to help wealthy Americans conceal money from the Internal Revenue Service (IRS) even amid a U.S. probe into UBS that mushroomed into a major international judicial and diplomatic affair.
In 2009, UBS paid $780 million to settle criminal charges from the U.S. Department of Justice that it helped thousands of wealthy Americans evade taxes.
UBS ultimately agreed to disclose 4,450 client names and ended its U.S. cross-border banking business. The bank was accused by federal prosecutors of helping some 17,000 American clients with $20 billion in assets hide their accounts from the IRS.
Gadola's case involved a Mississippi client who kept $445,000 in a safe deposit box before transferring it first to UBS and then to a Basler Kantonalbank account.
The unidentified client said he wanted to declare the money under a voluntary disclosure program launched by the IRS, but Gadola advised against it, arguing the money would go undetected by officials.
Gadola's cooperation also led to criminal charges against two other bankers with UBS ties.
In January, U.S. officials arrested Christos Bagios, a senior private banker at Credit Suisse, and accused him of helping as many as 150 U.S. clients hide as much as $500 million from the IRS when he worked at UBS.
He is currently out on bail.
Martin Lack, a former senior UBS banker, was indicted in August for selling offshore tax evasion services. Lack, a Swiss national, is a fugitive.
Lack was Gadola's business partner after Gadola left UBS, and the two worked to help American clients hide money in Swiss cantonal banks following the crackdown on UBS, according to people briefed on the matter. (Editing by Tom Brown and John Wallace)
Calling all HuffPost superfans!
Sign up for membership to become a founding member and help shape HuffPost's next chapter