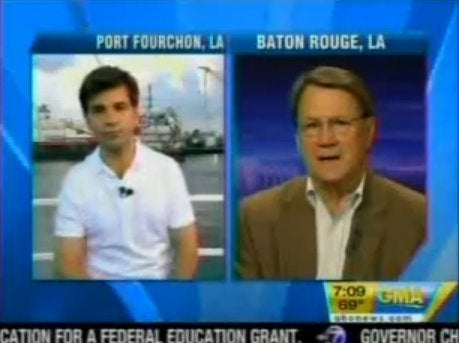 Today on "Good Morning America" Rep. Charlie Melancon (D-La.) called on BP CEO Tony Howard to resign in the wake of his widely criticized remarks that he "wants [his] life back."
Melancon told George Stephanopoulos, ""I was watching this week as the CEO of BP said he wants his life back. I'm to the point where I wish the board would call him back."
Melancon is challenging GOP Senator David Vitter for his seat this fall.
Read more here. Watch Melancon on GMA below.
Popular in the Community