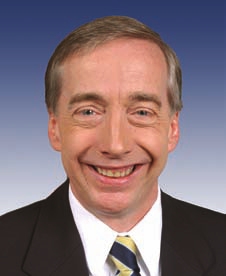 "I'm going to tell you something: That boy's finger does not need to be on the button. He could not make a decision in that simulation that related to a nuclear threat to this country."
Davis's aide didn't dispute the accuracy of the quote.
Man, lesson one in politics may say don't get caught with a live boy, but not far down the list is don't call a black man "boy." (It's near don't call your wife a "cunt".) People make mistakes and tongues slip, and I seriously doubt Rep. Davis consciously thinks in equations like "black man = boy"...but that is one serious fucking Freudian foot in his mouth.
Talk about elitism. Here's the oldest kind.
(One last note--I'm pretty curious to know what Davis considered indecisive about Obama's performance in the simulation. Was it that Obama didn't immediately nuke Iran?)
Calling all HuffPost superfans!
Sign up for membership to become a founding member and help shape HuffPost's next chapter