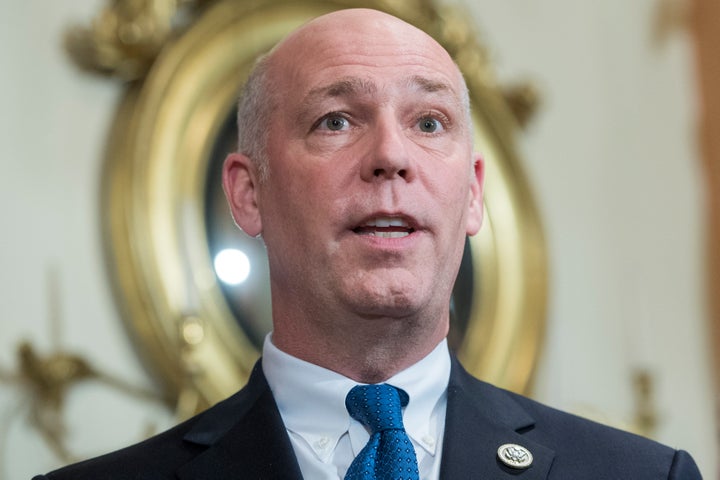 Before Rep. Greg Gianforte (R-Mont.) was sentenced in June for body-slamming a reporter asking a question, he assured the public he understood the "critical role" journalists play in society.
But just 7 minutes into discussing that role with actual journalists last week, he bailed.
Gianforte had agreed to a have a 30-minute conversation with the Committee to Protect Journalists on Oct. 5 to discuss ways to empower the press.
On Wednesday, a Montana judge finally released the mugshot of Gianforte, who had fought the court unsuccessfully to avoid being fingerprinted or photographed.
During the short time with Gianforte, members of CPJ suggested the congressman join bipartisan groups such as the Congressional Caucus for Freedom of the Press.
"Greg didn't come here to join clubs," the congressman's chief-of-staff, Charles Robison, told the journalists, according to CPJ Advocacy Director Courtney Radsch.
An aide for Gianforte soon after told the congressman he needed to go back to Capitol Hill to vote, and Gianforte left.
His office did not immediately respond to a request for comment Friday.
Jacobs said Gianforte failed to live up to his past statement.
"I had expected that he was sincere in his expressions of support for a free press," Jacobs told CPJ. "Instead, he is continuing to behave like the worst stereotype of a Washington politician."
Gianforte can rest assured that he doesn't need to be in a room full of journalists for them to keep writing about him.