Rep. Maxine Waters (D-CA) has no intention of attending Donald Trump's inauguration. In fact, she never did.
In an interview with MSNBC's Tamron Hall on Tuesday, Waters said she's one of the more than 50 Democratic lawmakers boycotting the ceremony, but she artfully dragged the president-elect for his conduct over the course of the election.
"I never planned, I never contemplated even going near any of those activities or those events," she told Hall. "I don't like the way he has mislead people, the way he has lied. I don't like the way he has disparaged folks. I don't like the way he mimicked and mocked a disabled man. I don't like the way he talked about women and grabbing their private parts and so there's nothing about him that I would want to be involved with and certainly the inauguration is a way of welcoming in someone to the presidency and honoring them and respecting them."
Then came the zinger only a black auntie could administer.
"I don't honor him. I don't respect him. And I don't want to be involved with him."
The California representative also addressed Trump's alleged relationship with Russian President Vladimir Putin and the country's hacking of the U.S. election. She said the two are "in the bed together" and that's a threat.
"I believe that Trump is a danger. I believe that he wants to tighten and build up his relationship to Russia for whatever reasons," she said. She also called for an investigation into the unverified dossier BuzzFeed published this month.
"I think that our intelligence agencies need to drill down on that," she said. "They need to look into it, they need to see if there's any truth to it because if it is, it is very dangerous for Russia to be able to blackmail Trump at any given time if in fact they have the kind of information that's being alluded to."
Waters hasn't been one to keep her opinion about Trump to herself in the past either. In a December with MSBNC, she said that that she refuses to sit down and work with the president-elect.
"I'm not going to sit down with him," she said. "I'm not going to go. I'm not going to pretend. Enough pretending. This business of calling names and lying and retreating on your promises, etc. Why should I trust him to be any different with me?"
Just to be clear, Auntie Maxine was never here for it. Is not currently here for it. And will never be here for it.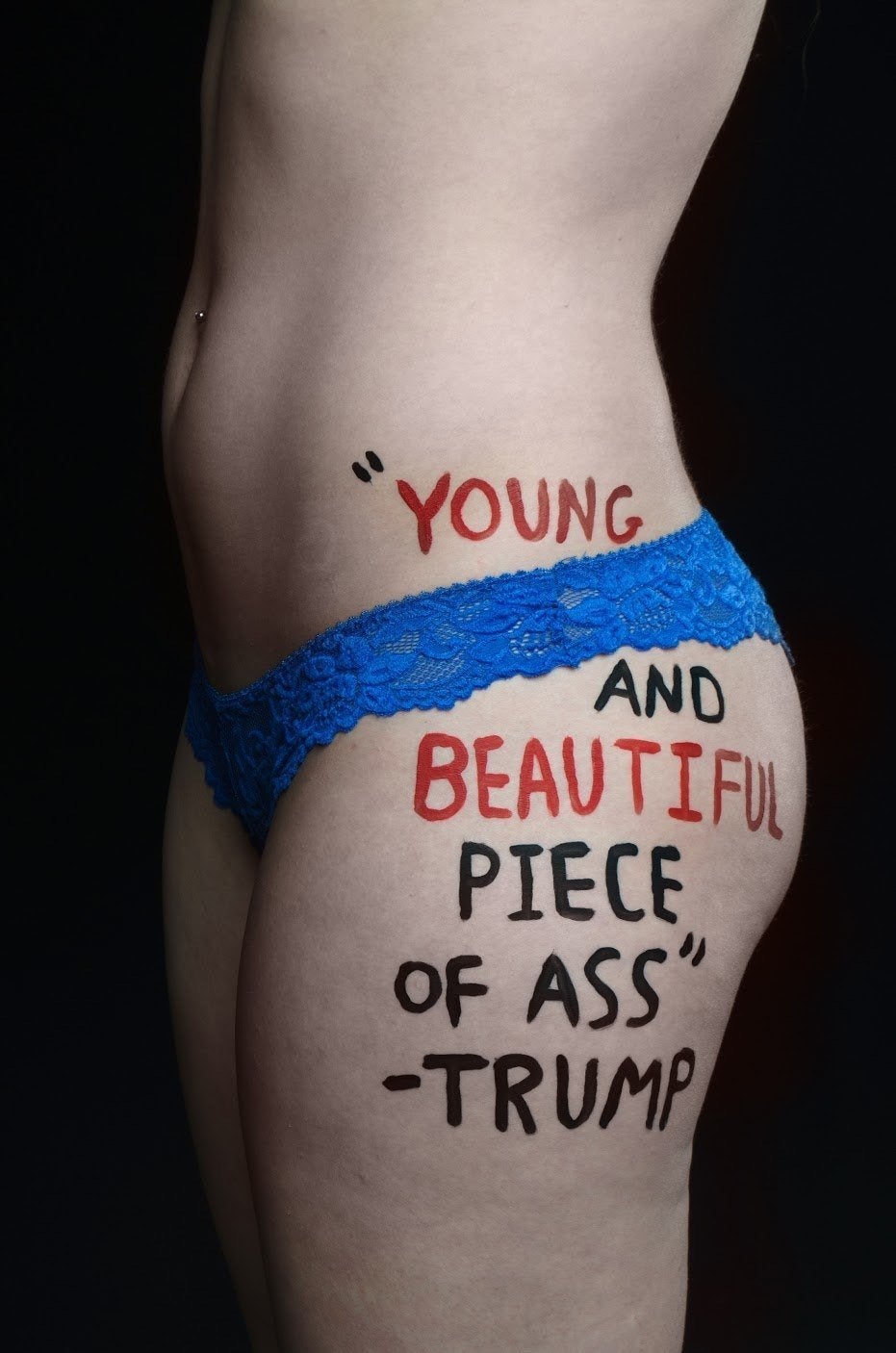 Donald Trump's Sexist Messages On Naked Bodies
Popular in the Community