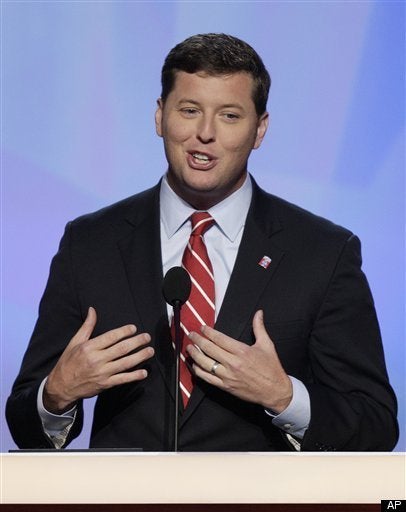 So, look back at the presidential campaign when President Barack Obama promised to do away with the "Don't Ask Don't Tell" regulation, which forces everyone in the armed service to pretend that there are no gays and lesbians serving our nation with distinction. From time to time, the regulation even requires the military to discharge perfectly capable soldiers from their duties. Since the campaign, however, Obama has been tenacious in his passivity, opting to not take direct action to end the regulation, preferring to let Congress decide the matter. I wonder what James Pietrangelo II, who was discharged from the Army under DADT, thinks about all of this?
"He's a coward, a bigot and a pathological liar...This is a guy who spent more time picking out his dog, Bo, and playing with him on the White House lawn than he has working for equality for gay people...If there were millions of black people as second-class citizens, or millions of Jews or Irish, he would have acted immediately."
In less than an hour [10:00 AM], we will officially announce that I am taking over as the chief sponsor for The Military Readiness Enhancement Act -- the bill that will finally repeal the policy known as "Don't Ask,Don't Tell." I have been speaking out against for many years against "Don't Ask, Don't Tell" -- first as an ROTC cadet, then as a professor at West Point, and later as a candidate and a congressman. To now take the lead on such an important piece of legislation is an honor and a privilege beyond words.

This is going to be a busy day full of meetings and interviews. We'll even be launching a new website dedicated to this issue: LetThemServe.com. But before it all got started I wanted to thank you for giving me the opportunity to stand up and fight for the values we all believe in. I couldn't do this without you, and I'll never forget that.
Friedman writes: "Given that the troops have been harmed by this law, it's good to see a soldier leading the way on the repeal."
I just think it's good to see anyone leading the way on this.
Calling all HuffPost superfans!
Sign up for membership to become a founding member and help shape HuffPost's next chapter