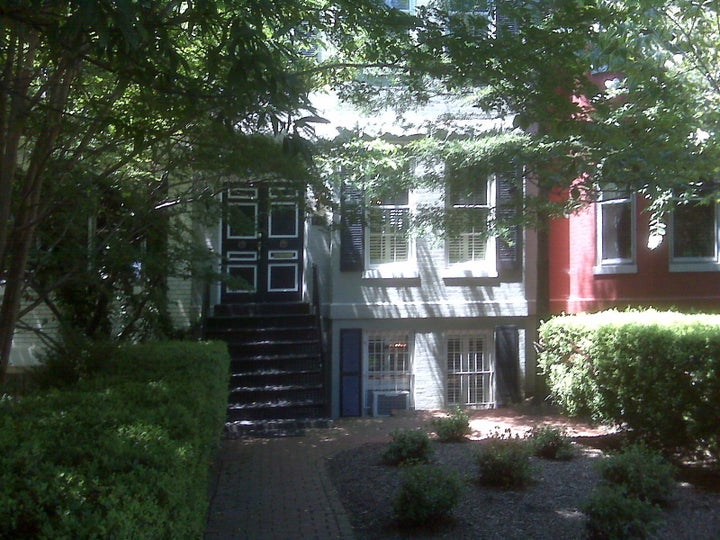 The House Financial Services Committee held a hearing Wednesday about the Obama administration's proposed new Consumer Financial Protection Agency. The witness list featured folks from the banking industry, like John Courson, president of the Mortgage Bankers Association, and Steve Bartlett, president of the Financial Services Roundtable. Both testified against the creation of a new consumer protection agency.
As often happens, many members of the committee skipped the hearing, including freshman Rep. Suzanne Kosmas. Instead of attending, the Florida Democrat went to lunch at a townhouse near the Capitol. According to the invitation, posted on the nonpartisan Sunlight Foundation's website, www.politicalpartytime.org, the price of admission to the midday affair was a $500 campaign contribution from individual guests and $1,000 from political action committees. The event was a typical fundraiser, one of at least eight happening on the Hill this Wednesday.
The Huffington Post visited the event as part of its effort to cover typical, run-of-the-mill lobbying on the Hill. At the front door, the host, lobbyist Doyle Bartlett (no relation to Steve Bartlett), politely said a reporter would not be allowed in. He declined to provide details about the guest list.
According to the Center for Responsive Politics, Doyle Bartlett's clients include the Mortgage Bankers Association, Morgan Stanley, the Financial Services Institute and the Federal Home Loan Bank. Bartlett, a former staffer for the House Committee on Banking, Finance, and Urban Affairs and a former employee of Washington Mutual, also represents clients in the entertainment industry and not-for-profits.
About a dozen arriving guests declined to identify themselves. When the congresswoman arrived, the Huffington Post asked her who would be attending her fundraiser.
"This is not a fundraiser," she said. Asked why an invitation said it cost $500 or $1,000 to attend, Kosmas said she didn't know. "It's a meet and greet."
A Kosmas staffer later called to say the event was, in fact, a fundraiser, and that the congresswoman's confusion was due to an error on her schedule.
Kosmas said she has not yet taken a position on the Consumer Financial Protection Agency.
HuffPost readers: Got a tip on a party, or see one worth crashing at www.politicalpartytime.org? Let us know -- email arthur@huffingtonpost.com.
Popular in the Community