WASHINGTON ― The GOP's favored strategy of taking quick action to repeal the Affordable Care Act and delaying enacting a new health care reform platform would wreak havoc on the health insurance market and the people it serves, Health and Human Services Secretary Sylvia Burwell warned Monday.
In an interview with The Huffington Post, Burwell predicted health insurers would abandon the Obamacare exchanges in 2018 if they don't know what, if anything, is going to follow them. The result, she argued, would be effectively the same as undoing the law without providing any protection to people already in the system.
"This idea of repeal and wait two years to replace ― that is repeal," Burwell said. "The uncertainty that gets created for consumers, for issuers, for states by having that is very, very damaging."
Republicans, including President-elect Donald Trump and congressional leaders, have never forged consensus on what they want instead of the Affordable Care Act since President Barack Obama enacted it in 2010, let alone written legislation to carry out their broad and sometimes contradictory principles for health care reform. Nor have they subjected their plans to scrutiny by the Congressional Budget Office to score costs and effects on the health care system.
Given that, Burwell said she believes the GOP owes it to the public to be more specific before taking away what's already in place.
"For six years, we have not seen a replacement plan that has numbers and is scorable and can be measured," Burwell said. "It's very important that as we go forward in this conversation, that we all agree on what the basic standard of measurement should be for the American people to look at something."
"This idea of repeal and wait two years to replace ― that is repeal."
For Burwell, the tests should be how many people have health insurance, whether that insurance coverage is high quality or low quality, whether it's affordable, and how much it costs taxpayers.
Repeal alone would wipe away health benefits for more than 20 million people who currently have coverage because of the law's Medicaid expansion and subsidization of private health insurance policies through the exchanges. Whatever "replacement" plan Republicans may create would also likely result in large numbers of people losing coverage.
In the meantime, Obama's team has just two months left to manage the current open enrollment period on the health insurance marketplaces ― which ends Jan. 31, 11 days after Trump becomes president. Burwell and her department are also making a last-ditch effort to persuade a skeptical public that the Affordable Care Act shouldn't be eliminated at all.
Burwell will travel to Charleston, West Virginia ― about a 90-minute drive from her hometown of Hinton ― where she will be joined by people who have been helped by Obamacare to roll out a new social media campaign. The purpose is to promote enrollment on the exchanges, and to show how the Affordable Care Act has improved health coverage for people who get benefits from other sources, such as Medicare or job-based health insurance.
Dubbed #CoverageMatters, the campaign will include not just people who previously were uninsured and gained coverage because of Obamacare. It also will showcase the law's more generous Medicare drug program, its elimination of annual and lifetime caps on how much medical care insurers will cover, and the introduction of co-payment-free preventive services and contraception, among other policies.
"We think that's a very important part of the upcoming conversation. We also hope that it will add energy to our current open-enrollment efforts," Burwell said. "It is a very important part, we think, of moving from the rhetoric to the reality of the Affordable Care Act, and that is through actually connecting the Affordable Care Act to the people and what it does to benefit them."
The American public has been deeply divided ― largely along partisan lines ― about whether the Affordable Care Act is good policy since its passage, according to a monthly tracking poll conducted by the Henry J. Kaiser Family Foundation. Last month, the survey revealed that 45 percent viewed the law favorably and the same percentage had the opposite opinion.
The Obama administration has been frustrated all along that the negatives of the law, both real and imagined, have outshone successes like an all-time-low uninsured rate and the elements of Obamacare that poll well, including its prohibition against insurers rejecting customers with pre-existing conditions or charging them higher rates, and its provision allowing young adults to remain on their parents' policies until age 26.
"For most Americans, the Affordable Care Act, Obamacare, has not affected your coverage ― except to make it stronger," Obama said last month during a speech about the health care law. "So you're getting better quality, even though you don't know that Obamacare is doing it."
Turning around a political debate over which Obama has never truly had control in just two months, and after his party lost the White House, would be a highly improbable outcome. But Burwell and her team nevertheless have a strong incentive to try.
The more people who rely on the law's benefits, the harder it will be for Congress to do away with their benefits without provoking a public backlash. "Many of the things that is about are things that people want," Burwell said.
Even if repeal weren't looming, this signup period was going to be crucial for the stability of the exchanges.
Enrollment during the first three years didn't meet expectations, and some health insurers sustained heavy losses when their customer bases turned out of the be sicker and costlier than expected. That led to double-digit premium increases for many consumers that threatened to make this enrollment period particularly challenging for customers and insurance companies alike.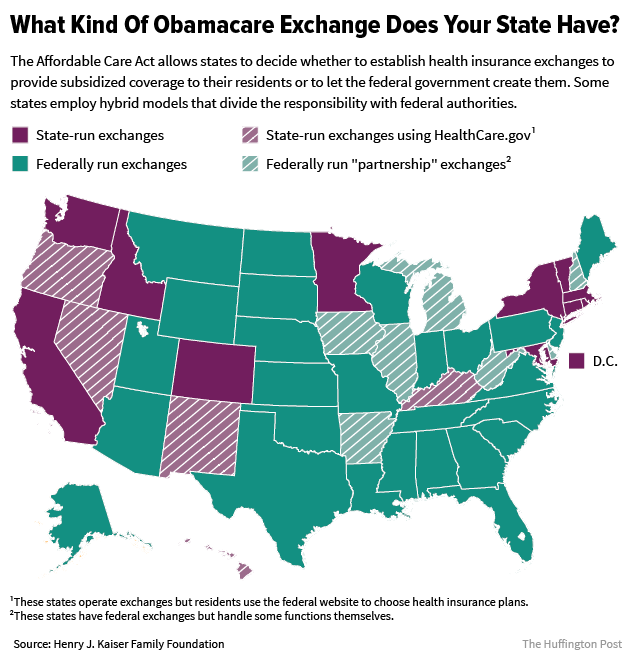 But Trump's rise and continued GOP control of Congress provided an added reason to push hard to sign up the most people possible, and to remind the public that, so far, the only tangible alternative to Obamacare is the system that preceded it. Erasing the law without a plausible successor will eradicate health coverage for millions and weaken it for still more.
"Many of the attacks to date and many of the things like the repeal votes are things that did not have consequences, that did not relate to the substance because they knew that we would veto them," Burwell said. "And so I think now is the time for the real conversation to occur about what the real benefits are."
Burwell also faces another problem because of the election results: Persuading consumers to sign up for coverage when they've heard Republicans are going to take it away. "It makes it challenging because I think it's very confusing for people to hear that," she said.
Citing comments from Trump and other Republicans indicating they wouldn't disrupt this year's signup period ― which Trump has the power to do, even without Congress ― Burwell saids people shouldn't worry about their insurance for 2017. "It is still the law of the land," she said. "They should come in and shop and see for themselves if they can find affordable coverage."
Before You Go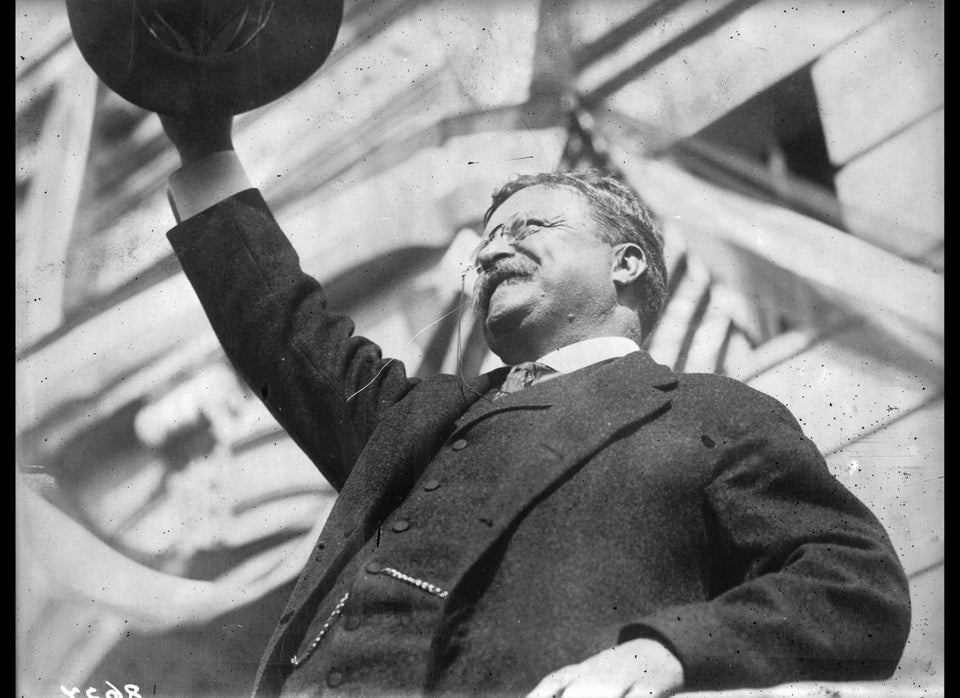 Health Care Reform Efforts In U.S. History
Popular in the Community