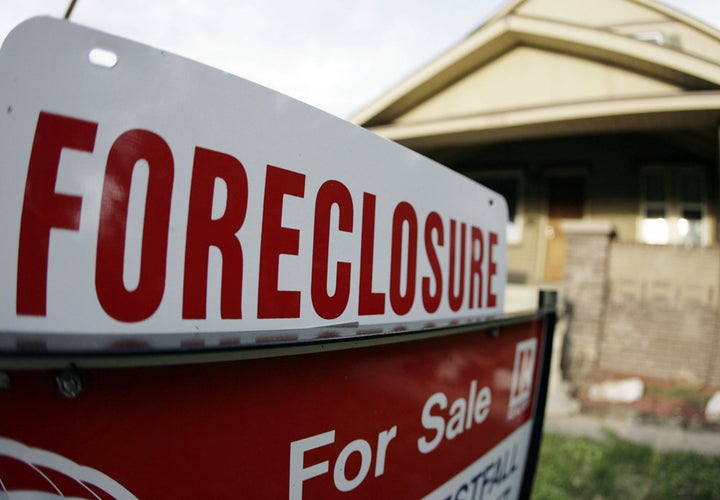 Foreclosure prevention efforts need to become vastly more effective or housing prices will resume their tumble, according to a new report by Credit Suisse analysts.
The report concludes that some 4.2 million homes are currently estimated to be heading into foreclosure next year, and that of those, three out of four -- or 3.2 million foreclosures in all -- need to be prevented to stabilize the housing market.
So far, government and private success rates have been nowhere close to that.
About 31,000 homeowners have received permanent relief under the Obama administration's mortgage modification program. Part of the administration's $75 billion effort, the plan aims to help troubled homeowners modify their mortgages into sustainable monthly payments relative to income. About 700,000 homeowners are enrolled in three-month trials.
The administration said the Home Affordable Modification Program (HAMP) would help three to four million homeowners. A government watchdog has publicly questioned numerous times whether that's achievable, given the performance to date and the plan's design. For example, the plan requires that homeowners have an income. With 10 percent unemployment, many experts have questioned whether the program can help the unemployed stay in their homes.
"Current performance statistics on HAMP are quite disappointing in the above context," the Credit Suisse report notes. "However, multiple rounds of government attempts to achieve foreclosure prevention for those who fall through trial mods are likely to keep volume of foreclosure sales under check."
The analysts argue that there are early signs of recovery. Thanks to a decline in foreclosure sales from their winter highs, the homebuyers tax credit, and "record high affordability levels," housing prices have begun to stabilize.
But for a recovery to take hold next year, foreclosure sales will have to decrease even more. The analysts note that if foreclosure sales represent some 25-30 percent of all home sales next year, a decline from current levels, then home prices could see an uptick.
The analysts expect the Obama administration to step up its efforts to make that goal a reality.
"We anticipate multiple rounds of government attempts to achieve foreclosure prevention for those who fall through trial mods by lowering the bar or directing them towards alternative foreclosure prevention programs," they wrote.
Underscoring the importance of preventing foreclosures, the Credit Suisse report notes: "Home price stabilization has primarily resulted from decline in share of foreclosure sales."
If those start to creep up, this year's gains in stabilizing the housing market could evaporate.
Related
Popular in the Community