A new report from the Natural Resources Defense Council, an environmental organization, looked at data from U.S. government databases and other sources on renewables and energy efficiency from 2016 and the first half of 2017. It found that the U.S. made record-breaking progress in several areas, from increasing solar and wind power capacity and generation to reducing carbon pollution and greenhouse gases.
Some of the historic firsts in renewable energy in the past year included adding more than 14 gigawatts of solar capacity in 2016 ― almost double the record-breaking amount in 2015. And for the first time on record in 2017, solar and wind provided over 10 percent of all electricity power for a single month in the U.S. in both March and April. In some regions, such as California and Texas, wind and solar at times met more than 50 percent of total energy demand.
"Despite changes at federal level in November 2016, the clean energy growth and reduction in carbon pollution and greenhouse gases is still continuing," report author Amanda Levin told HuffPost. "Not only was it the best year on record ― 2017 and 2018 are still looking like strong years."
"But if the government sends the wrong market signals ― promoting coal use or natural gas over renewables or energy efficiency," Levin added, "it makes it hard to continue to build energy-efficient buildings or renewable sources of power to reach long-term climate goals."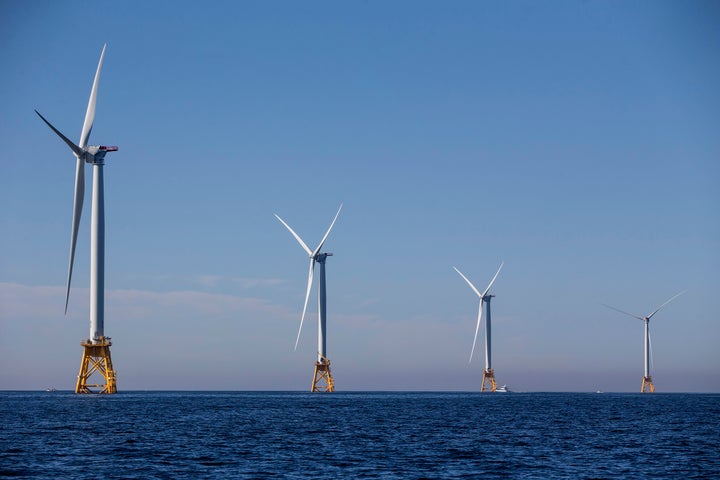 One reason Levin is confident about the future of U.S. clean energy production despite Trump's efforts is that certain existing public policies already extend beyond the president's first term.
Not only is clean energy deployment seen as an environmentally-sound move, but it is an increasingly attractive economic option for utilities, businesses and consumers.
The NRDC is also encouraged by the leadership of states and cities on clean energy, Levin said.
After Trump pulled out of the Paris climate accord, more than 1,400 mayors signed a resolution committing to clean energy initiatives. States have also stepped up ― New York and California, for instance, passed standards to get 50 percent of electricity from renewables by 2030.
But Trump administration efforts to curb clean energy innovation remain a major concern for advocates and former officials, including a bipartisan group who previously led the Department of Energy's Office of Energy Efficiency and Renewable Energy (EERE), which works to advance the development of clean energy.
"We are unified that cuts of this magnitude in the proposed budget will do serious harm to this office's critical work and America's energy future," wrote the previous seven Republican and Democratic EERE heads in a June letter to Congress, objecting to the administration's proposed 2018 budget that targeted DOE cuts, including a more than two-thirds reduction for EERE's funding.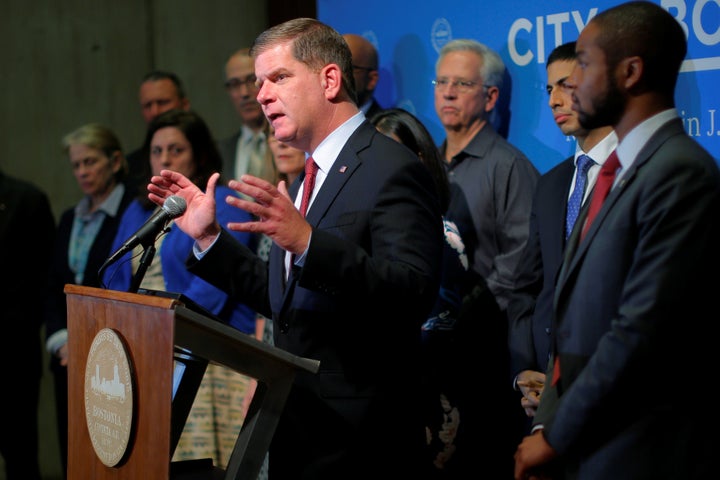 The most important finding of all from the NRDC report, in Levin's mind, is one that debunks a widely-held, but misguided belief about clean energy policies: that while they're good for the environment, they come at a steep economic cost.
But if the government and businesses don't continue investing in clean energy and smart climate policies, the consequences will be dire, Levin warned.
"If we go above [the two degrees Celsius global warming threshold], it will result in catastrophic damages," Levin said.
"We start to lose island countries, we have large-scale climate migrants. It would happen over the next few decades, and would result in large losses for agriculture, and our countries."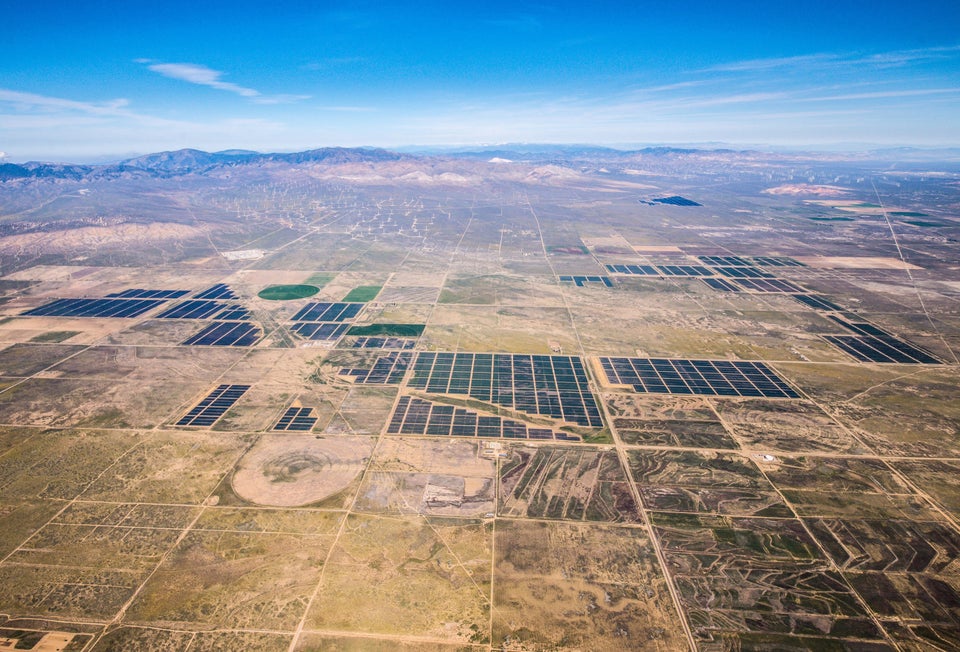 The Five Largest Solar Power Plants In The U.S.