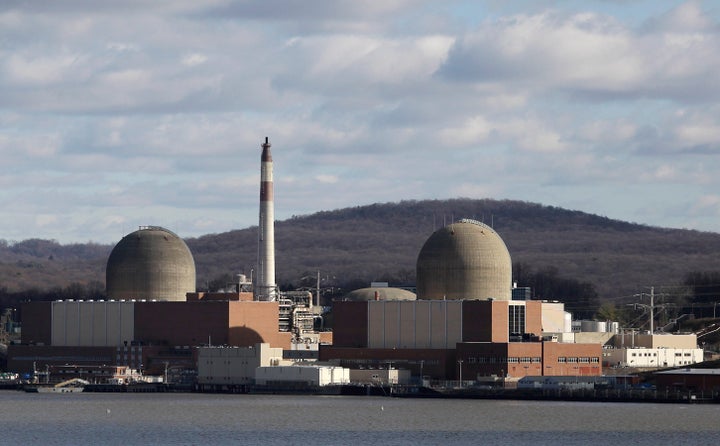 The report, a copy of which was obtained by The New York Times on Tuesday, concludes that, for the next several years, there probably will not be enough new power generated to replace the 2,000 megawatts produced by the two reactors at Indian Point. That shortfall could leave the city with a less reliable supply of electricity and a greater risk of brownouts, the report finds...

The licenses for the plant's reactors are scheduled for renewal in 2013 and 2015. Together, the reactors produce as much as 25 percent of the power consumed in Consolidated Edison's service area, which includes New York City and Westchester County.
The report, produced by the Charles River Associates, a research firm in Cambridge, Massachusetts, also estimates that carbon emissions and nitrogen oxides in the air in the city and state would increase by 5 to 10 percent because replacing Indian Point's output would mean more energy created by more fuel-burning plants. And if none of the lost power was replaced by renewable sources of energy, like wind farms, the increase in carbon emissions could be as high as 15 percent, according to the Times. The report also states that a shutdown would drive up the wholesale cost of electricity in the city and state by a total of $1.5 billion a year.
"Short term, we have to have power if we are going to grow, and Indian Point at the moment is a big part of that," he told WNYC. "All of these other alternatives are a number of years down the road."
One of Cuomo's top advisers met with Indian Point officials a couple weeks ago, according to CBS News, and told them the Governor is determined to close the power plant. A new piece of legislation, the recently passed Power NY bill, which streamlines the process of building new power plants in the state, gives Cuomo some leverage in proving viable energy alternatives to Indian Point, according to New York Capitol News.